The life of a Management student at Queen's
Irene Pathan from India is in her first year at Queen's studying Business Management. She's written this blog to tell you what her life at Queen's is really like.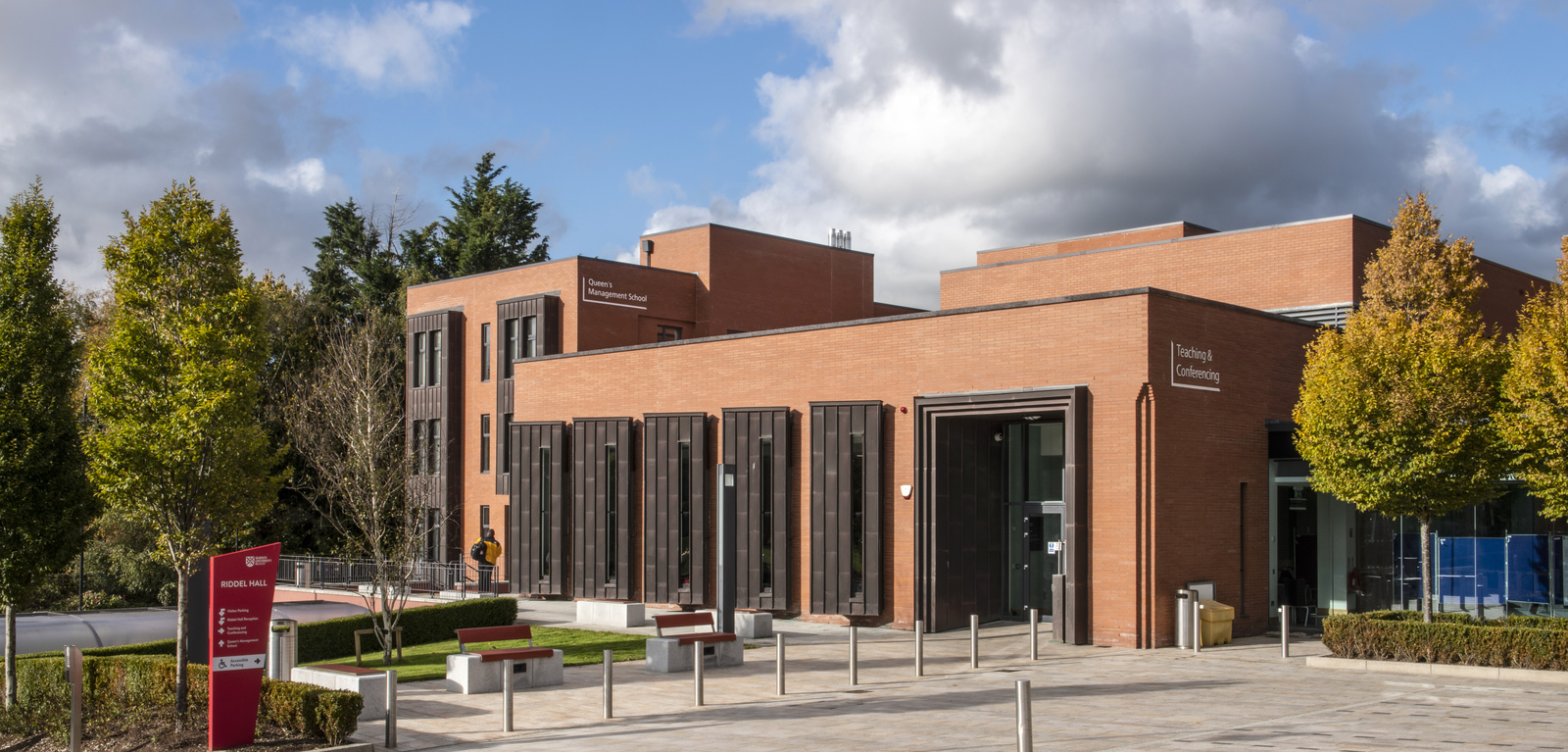 Spring is a beautiful time in Belfast, the whole city seems to be in a good mood as the warm weather is finally returning. The city centre is buzzing and the Botanical Gardens are in full bloom again. As I sit in Starbucks listening to music and sipping my caramel frappé, I feel refreshed after a long week at Queen's.
Here's my guide to life as a Management student at Queen's.
My study/life balance
As I am a management student, I don't have a lot of classes but I think my course is well balanced because I get plenty of time for myself and my hobbies.
I am a member of the QUB dance team and this is an important part of my life here. We just had a competition last week in London and it was great to get a chance to travel.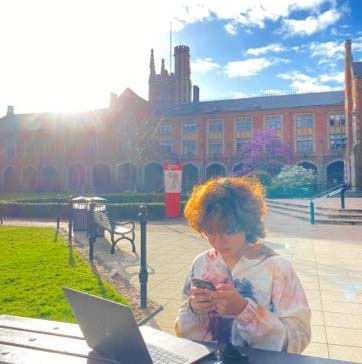 The challenges of moving away from home
Moving far away from home can be challenging, especially for someone like me who could not cook at all before coming to Queen's. I was initially worried about how I would settle in, but coming to Queen's was one of the best decisions I've made.
I do still sometimes feel a little homesick, especially when I see families enjoying time together, but I know I'll get to see mine soon!
Why I chose Queen's
The university has a lot to offer in terms of world-class education and career prospects. But the thing that stood out to me when applying was the history and prestige of the university. When you're walking to class past these 177-year-old walls, you get a real sense that these beautiful buildings have seen some history. On campus, I feel very connected to the wider community of Queen's - past and present.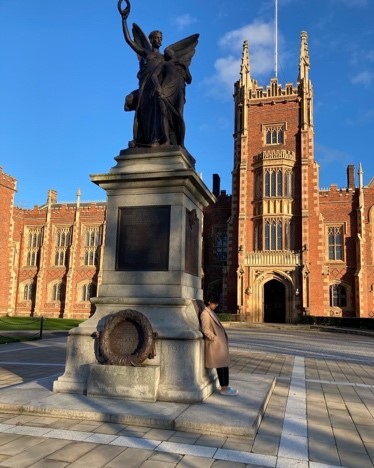 Queen's is one of the oldest universities in the UK – and, in my opinion, one of the most beautiful - and is a member of the famous Russell group universities in the UK. It was important to me that I studied at a Russell Group university because I wanted an outstanding quality of education. I travelled 8000km across the world to be here because I knew it was worth it.
My extracurricular activities
Despite having such an old and beautiful campus, Queen's has some of the best modern sports facilities. There are also many clubs and societies to choose from. I am a member of the dance society, and it has been a huge part of my university experience – I have met a lot of friends here and get the opportunity to do what I love.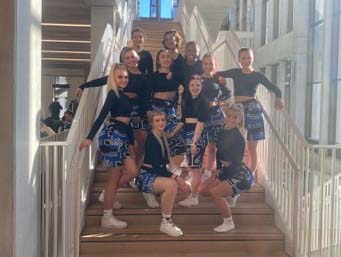 We have our own club and pub called The Speakeasy where you can go for a night out with your friends. Queen's is located right next to Botanic Gardens in Belfast and this is a favourite spot for students in Belfast - I love coming here to read when the weather is nice. I'd also recommend The Palm House for some beautiful views.
What I do in Belfast
Belfast is the capital of Northern Ireland, and in my opinion, it is one of the most beautiful and charming cities I've ever seen. The city has so much going on - you can never get enough of it.
You can do some sightseeing at the Titanic Museum, take in the great street art of the Cathedral Quarter and then have a fantastic night out at 'The Dirty Onion', an historic Belfast pub that has great traditional Irish vibes.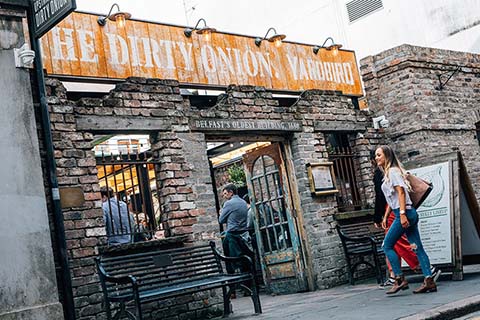 If you're like me and you just want to dance all night long, Limelight and Cuckoo are the best clubs in the town and you can dance like nobody is watching!
My first year so far
I am six months in to life at Queen's and I feel like Belfast has become home for me. My advice is, if you ever get a chance to come here and study at Queen's, do not let the opportunity go!
More Information
Irene Pathan

Business Management | Undergraduate Student | India

I am 19-year-old business management student at Queen's. I am a fresher and recently moved to Belfast last September. Apart from my studies, I love dancing and I am a part of Queen's Dance Society. I also enjoy travelling along with reading and writing. I am quite excited about the student life here and I hope to share my experience with you along my journey.