6 unexpected things I learned during my time at Queen's
Yi Kang Choo tells us how Queen's has helped him grow and develop - from moving abroad to living in a pandemic, and even getting to grips with Belfast's 'interesting' local dialect.
I came to Queen's to study Law, but I learned so much more than that. Here are the different ways that I have grown and developed during my time at Queen's.
1. I have become more independent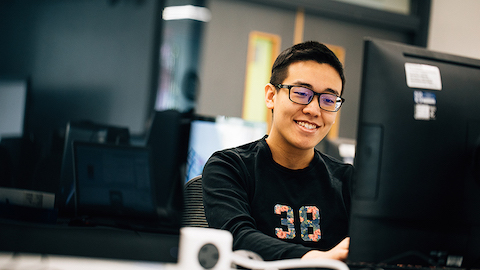 When I moved to Belfast, it was the first time I'd ever lived abroad. I was 10,753km from home and I had to learn how to manage everything independently.
I learned how to rent a place to live, sort my weekly groceries, manage my own budget, and balance my studies with my social life. While it was stressful learning how to do these things, I found 'adulting' rewarding. And the sense of satisfaction I got from gaining these new skills was even greater because I achieved them while living so far away from home.
2. The importance of being open to new learning opportunities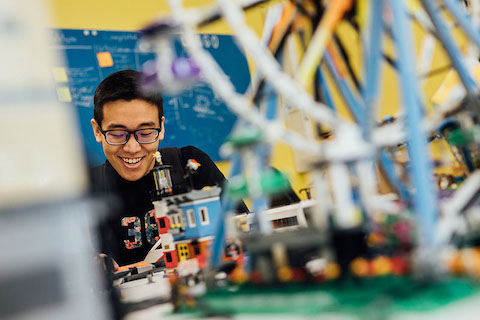 I learned how important it is to welcome unexpected learning opportunities with an open mind. The experiences I've had at Queen's have well and truly surpassed my expectations of university.
I've had the chance to write blogs, work as a brand ambassador, and even experience virtual learning because of the Covid-19 pandemic. Even the more challenging experiences, like the Covid-19 pandemic, provided me with so many valuable lessons and skills that I may not have gained had I stuck to my regular class and lecture schedule.
3. How to live and work with other people

One of the great things about studying and living abroad is meeting so many different people from all around the world.
I learned teamwork through my university course and worked with different people on projects such as mooting, tutorials and recording legal vlogs.
But, perhaps more importantly, I learned how to live and get along with people who were previously strangers to me. By sharing a home with other students, you learn how to be compassionate and considerate towards other people's needs and habits. You will also learn a certain amount about how to negotiate!
I believe the skills I gained from living and working with my peers will be really useful for me in the future when I am working as part of a team.
4. Time management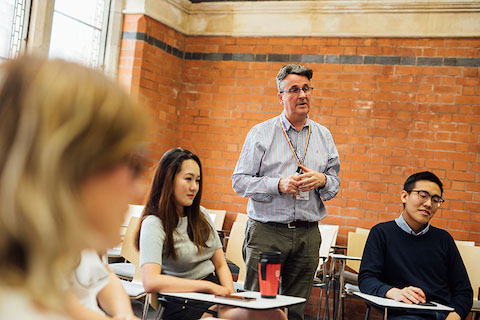 As well as being more independent, I had to learn how to manage my time much more effectively during my studies at Queen's. This is because, aside from lectures or tutorials, we are given a lot of time to carry out independent study.
I'm studying abroad and living away from my family so I need to be even more disciplined. I'm responsible for making sure I complete my work and don't waste too much time on Netflix and other temptations!
5. How to adapt to change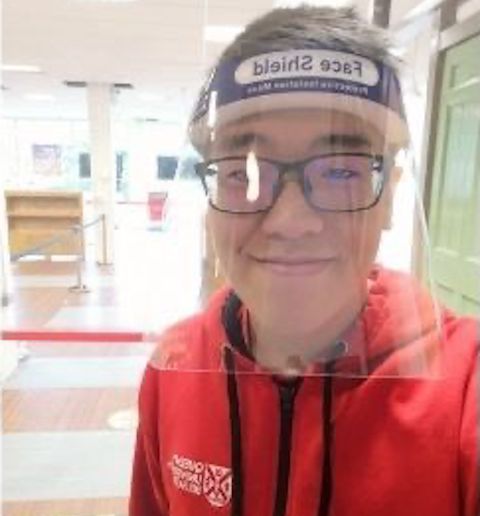 Like most of my peers, we never would have expected that almost half of our degree would take place virtually when we first started. And for international students like myself, we didn't know we'd spend our time abroad living in a global pandemic.
However, I think the pandemic has provided me with a great opportunity to learn how to adapt. As the saying goes, 'change is the only constant in life'. I think that learning to adapt to the various learning and lifestyle changes over the past year, I'm now much more prepared to face unexpected challenges in the future!
6. Belfast is full of amazing people, great culture and an interesting local accent!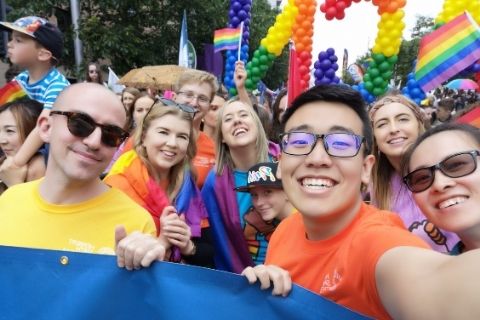 I think what I learned the most – or rather accumulated the most - is the love, care, and friendliness I received from everyone I met during my time at Queen's.
I will always cherish the interesting local accent, dialect and culture that I found here. If you're considering Queen's as your potential university, I'm sure you will enjoy the life-changing experience just as much as I did!
Find out more:
Living in Belfast and Northern Ireland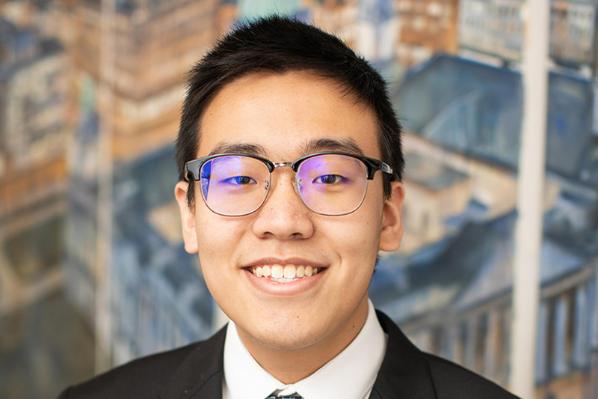 Yi Kang Choo, LLB Law