Some advice for current and prospective university students
Jia Xin is back to reassure you that everything you are thinking and feeling about student life is perfectly normal. Here is her advice...

University life may be tough and quite hectic at times and there's always the temptation to abandon your studies for a while and just spend time hanging out with your friends instead. You get hopeless before exams, doubting whether you are going to pass or not and then there is this super smart kid who easily gets a first without putting in half as much effort as you did. Don't worry if you are feeling this way, because we all go through periods of feeling like this!
Be prepared for a transition
You might have been under the impression that university was a place where you could relax and enjoy breaking free from the constraints of being in school from 8 am to 4 pm. You may have thought that all your sleepless nights cramming for tests were over. However, when you get to university, you'll soon see that this is not the case. University is not the time for you to relax. Certainly, you will have lots of fun times with your friends, but it is actually much more hectic and stressful than school or college.
Studying at university gives you the time to establish yourself. It's a golden opportunity to discover your real passion for a particular field; to engage in various activities such as clubs and societies or volunteering or you could even get a part-time job during your free time. It is the best time for you to improve yourself as an individual.
Make the most of your time at university
Never ever graduate feeling regret that you should have put more effort in your studies. University is the perfect time to work hard for your dreams. Don't be afraid to get crazy busy with all the workload, just remember you are young and you have the energy to keep moving forward.
Don't be afraid to stand out
To those who are busy finding and improving themselves, remember to find your own space. Instead of working really hard to rank number one in your year, try something different that distinguishes you from the other students. There can only be one person who will pass their exams with the highest marks and takes the 'Top Student' title. Don't be discouraged if you realized that you are nowhere close to his or her level.
The most important thing during university is to find where your real strength is and never ever feel inferior just because you are different to the others. Sometimes being different is good because you will stand out among the other 150 students.
You are your own biggest competition
In university, you are competing with yourself. Stop comparing your grades with your course mates because everyone has their own strengths and weaknesses, everyone has their own interests and everyone is different.
Follow your own pace
Work hard for your grades, not because you want to surpass that smartest kid in your year, but because you want to do your best. Don't put limitations on yourself, anything is possible if you put in the time and effort.
Be consistent
Instead of wanting to be the best in your year, aim to be consistent instead. Be sure to attend lectures and tutorials, do your readings, complete and submit your essays. Make sure to give your best effort for everything but don't be too concerned about the grades you get. Of course you should read the feedbacks to improve yourself in your next module but don't be too hard on yourself. In university most of the times consistency is the key to success as most of the modules are not assessed through a single exam.
I hope my advice helps. Always remember that every individual is different but special in their own way. Never forget to strive for your best but sometimes you just have to remember to chill and not take your grades too seriously.
Good luck!
Find out more about the Wellbeing and Support services at Queen's.
Interested in following Jia Xin's steps? Find out about Law at Queen's.
Jia Xin Chang

LLB Law| 1st year |Malaysia

I'm an outgoing introvert: I can be very talkative but I'm super quiet most of the time. I'm known as a 'weirdo' among my friends but I call myself unique! I'm constantly unleashing my love for rock music and I'm also a casual blogger - writer's block is real!

‌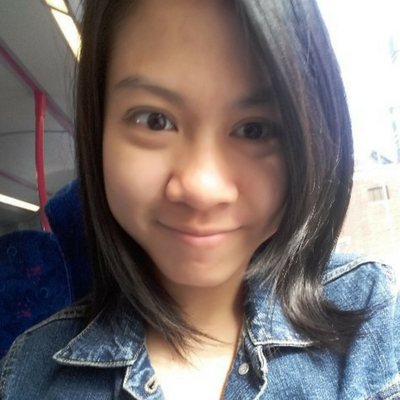 Jia Xin Chang
Guest Blogger