Things most Law students will agree on
As a law student, Jia Xin is here to share with you 4 things that she believes most Queen's Law students will agree on.

From a timetabling perspective it might appear that we have lots of free time to do what we like, but we are often busier than non-law students. People might assume that because we're studying law we must be very smart but we might be struggling to pass our exams as well!
Here are my four truths of studying law and some advice to go along with them…
1. You have either too much time, or no time at all
One thing distinctive about our course is that we have very few lectures in a week. In my first year we had only 6 hours of lectures per week and it was the same for second and third year. With a huge amount of free time given to you, you might procrastinate a lot and always think you'll have time to do reading and assignments tomorrow.
However, once you really engage in your studies you will notice that all that 'free time' is not what it seems because there is just so much work to do – especially during assignment periods.
My advice: We have less lecture hours for a reason. Instead of procrastinating and partying, utilise your time to do the reading and review your lectures. I might sound like a nerd here but that's the only way to succeed in your law degree. Of course all work and no play makes Jack a dull boy, so some relaxation is necessary especially after a whole day of studying.
2. It's really easy to miss lectures
This is especially true if the lectures are in the morning and you are not a morning person. It's normal for students like us to find it extremely difficult getting up early for a morning lecture especially during winter when it is still dark at 8am.
However, one thing you have to know is: Lectures are very important. This is because lecturers tend to squeeze everything from one particular topic into a single hour. For a 2 hour lecture 2 topics are usually covered or one very big topic and that particular topic might be almost 30-40 pages of your textbook!
When you step in the lecture hall the following week you might find yourself quite 'lost' if you have not caught up the topics that you've missed. Things can get worse when the new topic is linked to the previous topic.
My advice: It is true that if you miss lectures you are still able to study the textbook – this works well for students who have the initiative to self-study and do the reading even without being present in the lecture hall. However, if you are not used to self-study, like me, you should attend lectures to get a good insight of that week's topic.
Also, don't expect to know everything after an hour lecture as lectures are made to facilitate your studies, not teach you everything from scratch. In the end you still have to take the initiative to learn whatever has been covered in lectures.
3. The reading is endless
I am sure no matter what course you are doing there is always a lot of reading to do. But for law, the amount of reading we are required to do per week seems like way more than other courses, be it background reading, prior reading or essential reading for tutorial preparation. Glancing at the long reading list you might feel overwhelmed. Also, knowing that academic journals and court judgments (you are lucky if a judgment is 30 pages long because most of them can get way more than that!) can be really lengthy, you might not want to start because it seems like too much to do in a week.
My advice: You don't necessarily have to read the whole book. If you're short on time just scan through the subtopics, introduction and conclusion of the book. Some journals will have a summary at the very beginning. Be sure to read that part and you will be able to grasp the main point and the main arguments. You can go in depth if you have sufficient time or you are very interested about that particular book.
It's important to remember that if you are diligent and spread your reading out over the weeks you will have a lot less to catch up on at the end of term!
4. Moot Court can be scary
All first year law students have to moot at some point in their studies. For me it was during week 4. I am sure most of us find moot court incredibly daunting and overwhelming. It might be easier for those who are great at public speaking or debate, but moot court is actually very different from both those things.
In a moot, we are required to present a case for our side and to convince the 'judge' – acted by our seminar leader – to make a decision in favour of our side. There are two main parties in a case, the claimant and the defendant, and there are also intervening parties who are either acting in favour of one side or neither.
Each side is given 10 minutes to present their case. The judge might ask questions while you are speaking which you are required to respond to. After both sides have spoken, the judge will invite the intervening parties to voice their opinion. After all parties have submitted their case, all parties will be required to leave the court for the judge to deliberate on his or her decision. The final decision will be announced at the end of the mooting session.
My advice: Face your fear! Even if you don't enjoy the moot, take it as a learning experience. During the moot in my seminar I was one of the counsels for the defendant and I was the first to speak. I remembered shaking nervously, awkwardly pausing for a long time before answering the questions asked by the 'judge' - it was a total mess. Honestly I did not do a good job in presenting my case but I was happy when our seminar leader said she was surprised at our hard work in preparation of the moot.
I can assure that if you are a law student, you definitely have went through all of these at some point during your studies. Remember that frustrating feeling you get when you are reading a case judgment and you don't understand what the judges mean. You are not alone!
Learn more about studying Law at Queen's.
Jia Xin Chang

LLB Law| 1st year |Malaysia

I'm an outgoing introvert: I can be very talkative but I'm super quiet most of the time. I'm known as a 'weirdo' among my friends but I call myself unique! I'm constantly unleashing my love for rock music and I'm also a casual blogger - writer's block is real!

‌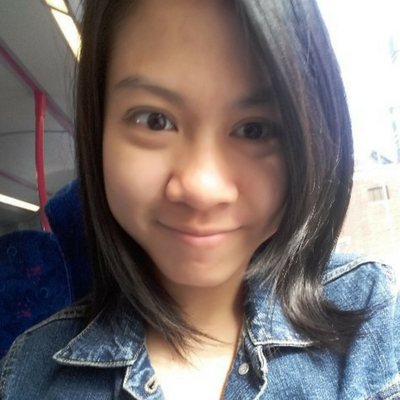 Jia Xin Chang
Guest Blogger