Improve your Language Skills at Queen's
University is the perfect time to to explore learning or improving a foreign language. French and Spanish student Zoe has listed all the great resources at Queen's to help you brush up on your skills whether you're studying a language or not!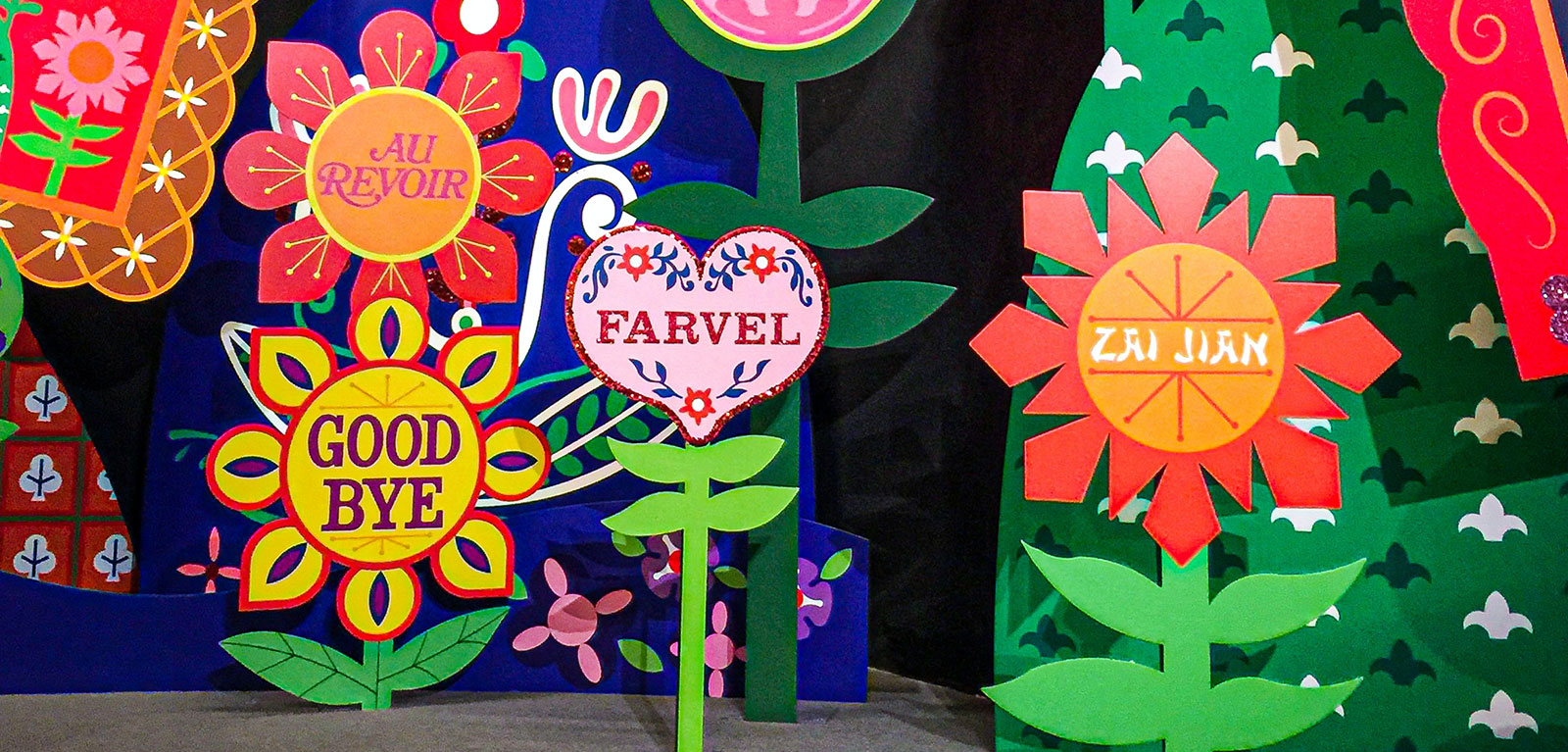 Learning an extra language or two makes travelling easier, opens up professional opportunities, allows you to make friendships that would otherwise never have been possible, and has even been proven to be beneficial for brain health!
So whether you have chosen to study French for your degree, have intermediate proficiency in Arabic, or have developed a sudden desire to learn beginner's Romanian, here are a few ways you can keep up or begin learning a language while studying at Queen's.
The Language Centre
The Language Centre is an amazing on-campus resource available to all students, irrespective of what course they study. They work to improve cultural awareness and language skills among students and staff. Each semester they run both online and in-person classes in a whole host of languages, ranging from complete beginner to post A-Level. The best part is, for a 10-week course, registration for students costs just £20!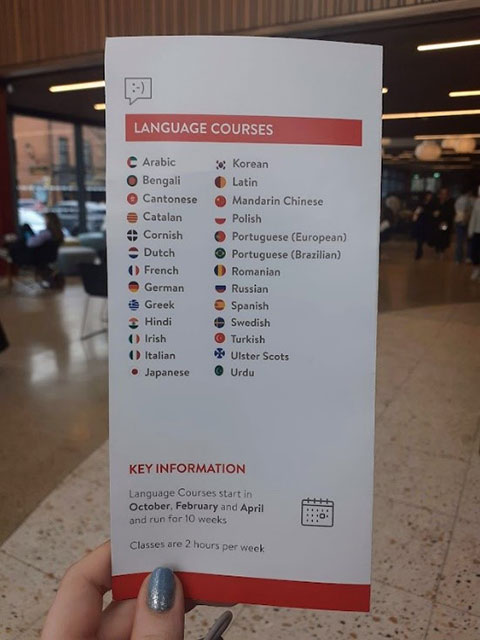 The Language Lab in the McClay Library is open on a drop-in basis to students looking to improve their skills. There are resources for self-study in over 30 languages, as well as a dedicated computer suite equipped with headphones, software installed in multiple languages, and activities developed by native speakers and QUB staff.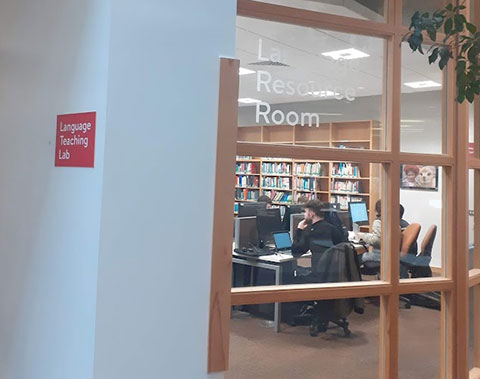 The Language Centre also run a program called the Tandem Language Exchange. It has a unique format where you partner up with a native speaker of your target language and work to help each other improve. Since it's a more relaxed learning environment than traditional classes, you can get to know your exchange partner and develop your intercultural awareness alongside conversational skills. It's also a Future-Ready Award recognised program, which is a nice bonus and an extra boost to your employability!
Queen's Film Theatre
Another way to up your language exposure is to catch a film in your target language at QFT, one of Queen's most unique facilities. We're actually the only university in the UK with its own on-campus cinema! It even has a bar where you can get a drink with friends before the film.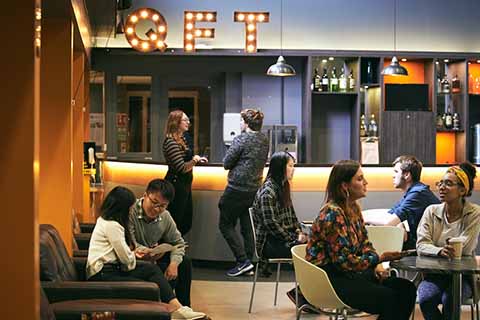 The QFT is open 7 days per week. They show everything from Oscar nominated pictures to indie films, in lots of different languages. As I'm learning French and Spanish, I keep an eye out for those films. However, over the past few years I have also been to see films in Dutch, Irish, Flemish and Korean. Check their website for screenings of films in your target language!
If you sign up to the QFT's membership scheme LUMI, open to anyone aged 26 and under, you get tickets for £4.50 and sometimes they even put on special offers like £1 popcorn. It's free to sign up online.
Arts, Culture and Language Societies at Queen's
For the languages that you can study at degree level at Queen's, there are student societies which cater for complete beginners all the way to advanced learners. The French Society, the Spanish and Portuguese Society and the An Cumann Gaelach Society (which was actually the first language society ever established at Queen's in 1906), all host regular events designed to support language learning. There are quizzes, pub crawls, conversation exchanges and of course an end-of-year formal.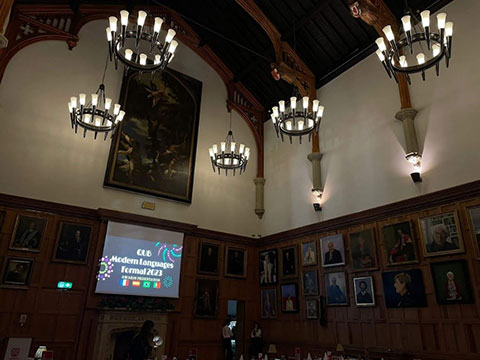 The French Society hosts 'Café Français', a weekly conversation evening, at a cosy cafe on Stranmillis. The Spanish & Portuguese Society's language exchange is called 'Intercambio' and is usually held in the SU Bar, while the An Cumann Gaelach Society has a weekly Irish conversation circle 'Ciorcal Comhrá' in the Parlour Bar.
Queen's has a huge number of culture and language related societies to get involved in, the full list can be found here.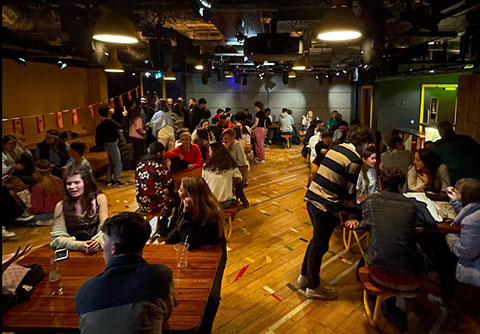 Making the most of online resources
If you prefer to learn a language on your own time, the internet is your best friend! Most streaming sites have lots of different language options, so you can explore a new show in your target language, or watch something you're more familiar with dubbed over/with subtitles if you're just starting out.
Downloading the news app in your target language can also be very helpful, as you learn lots of new vocabulary from the wide variety of topics. You can then revise and consolidate that vocabulary using apps such as Quizlet and Memrise. Podcasts are another brilliant, widely available, and often free resource, you can even slow the speed on most platforms to make it more accessible for beginners.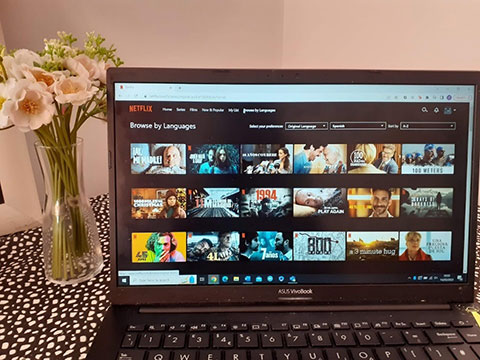 Get your international film fix on Netflix
All that to say, if you have ever thought about taking up a new language or picking up one you maybe left in school, there are lots of organisations and resources available to support your learning during your time at Queen's. So go for it, you won't regret it!
Find out more
Language Centre at Queen's
More blogs about Careers and Global Opportunities
Zoë Totten

French and Spanish | Undergraduate Student | NI

I'm a final year French and Spanish student from Northern Ireland who has recently returned from my Year Abroad. In my time at Queen's I have been involved in QUB Sign, the French society, the Spanish and Portuguese society and the Students Against Human Trafficking Society. When I'm not in class you will find me crocheting, going to concerts or getting coffee with friends!