Academic Tips for incoming International Masters Students
From choosing a course to accepting feedback, Nigerian student Happiness has some tips for International students on how to get the most out of your time at Queen's.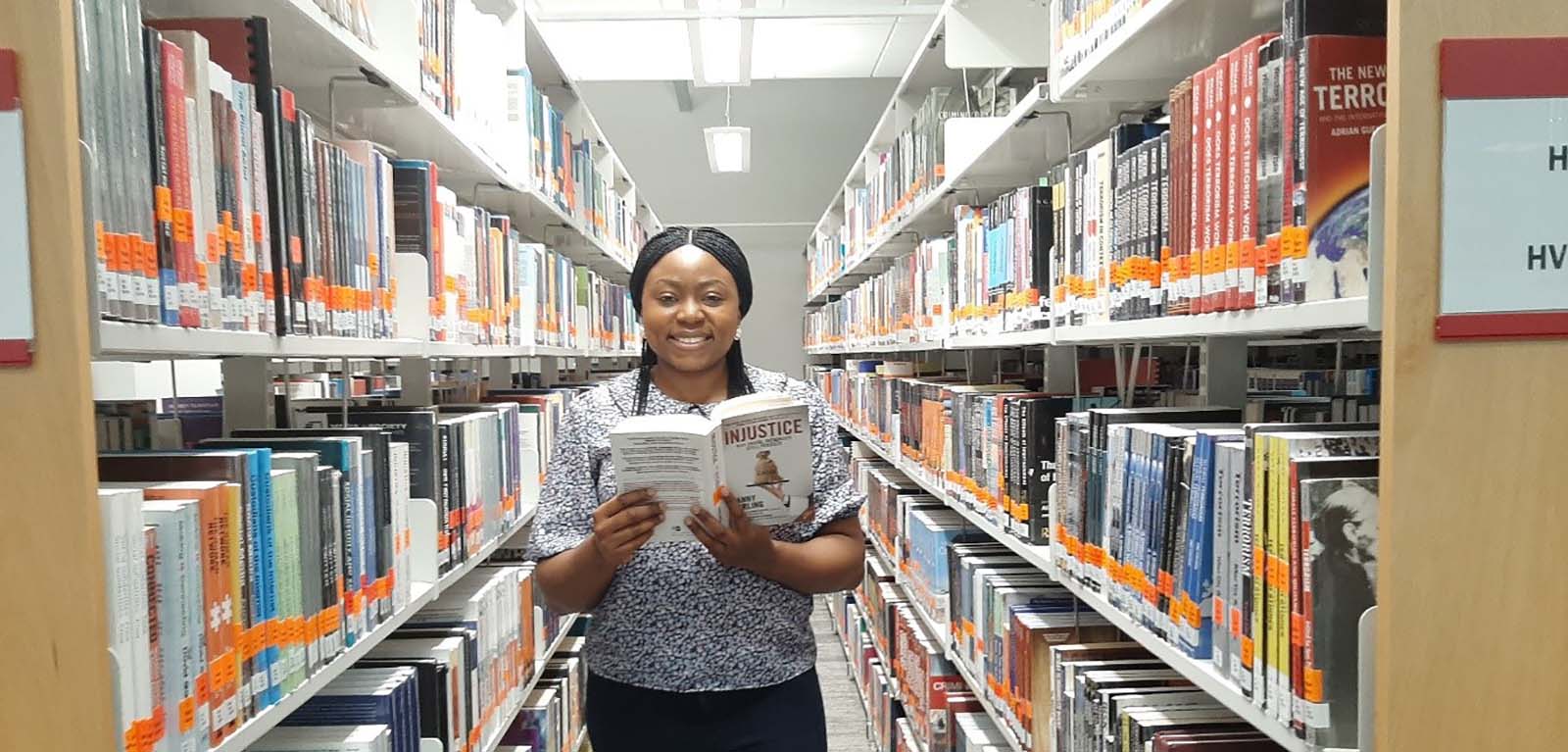 Research the course
Before you put in your application for any program, research it thoroughly. This will help you understand the aims and objectives of the program, the teaching pattern, mode of assessment and the overall expectation from students upon completion of the program. It is also best to enrol in a program you have genuine interest and passion for because when the going gets tough, that passion and interest keeps you going.
Attendance
If you are taking a full-time taught program that requires you to attend classes, you are encouraged to do so. This is important so you can get the best out of the program, be up to date with your attendance requirement for the program and very importantly because in line with visa regulations, the school is required to inform the Home Office of your attendance in class.
Take advantage of the Library
Make good use of the library and the numerous reading spots in the University. The McClay library has different sections for group study, whisperer-zone, quiet study etc. so find a spot in whichever section works for you. The good news is that the library is open for 24hours (except on public holidays) so you can come at any time that suits you.
Queen's University provides you with enormous academic resources both online and hard copies. Furthermore, your Queen's login would grant you assess to most protected intellectual online materials from other sources.

The McClay Library at Queen's
Assessments and feedback
Depending on your program, you may be assessed through examinations or assignments. Begin your exam preparations early enough using the recommended materials for your program. For assignments, you are encouraged to read and follow the instructions carefully and work within the deadlines so you do not lose marks.
After your assignments are graded, there are comments that follow analysing your strengths and weaknesses in the assignment. Many times, it may not be what you expect but rather than getting upset about it, learn from it and improve in subsequent assignments.
Support
Ifyou need any explanation in any course, feel free to contact the Lecturer or engage with your course mates. You can also find an academic mentor who would support you throughout your program. If you wish to advance your study beyond your enrolled program, Queen's university provides many opportunities where you can secure fully funded doctorate programs.
In conclusion, while it is great to come out with the grades you desire, do not put yourself under immense pressure. Pay attention and appreciate the holistic development and improvement the postgraduate program affords you beyond just grades. Finally do well to take out time to get adequate rest and engage in other activities that improves your mental well-being.
Find out more
Postgraduate Courses at Queen's
Happiness Ojile

Conflict Transformation and Social Justice | Postgraduate Student | Nigeria

I am a Postgraduate student from Nigeria. My hobbies include reading and researching.