A day in the life of a Master's Student at Queen's
Bimsarie Weerathunge on the realities of completing a Masters in Management at Queen's.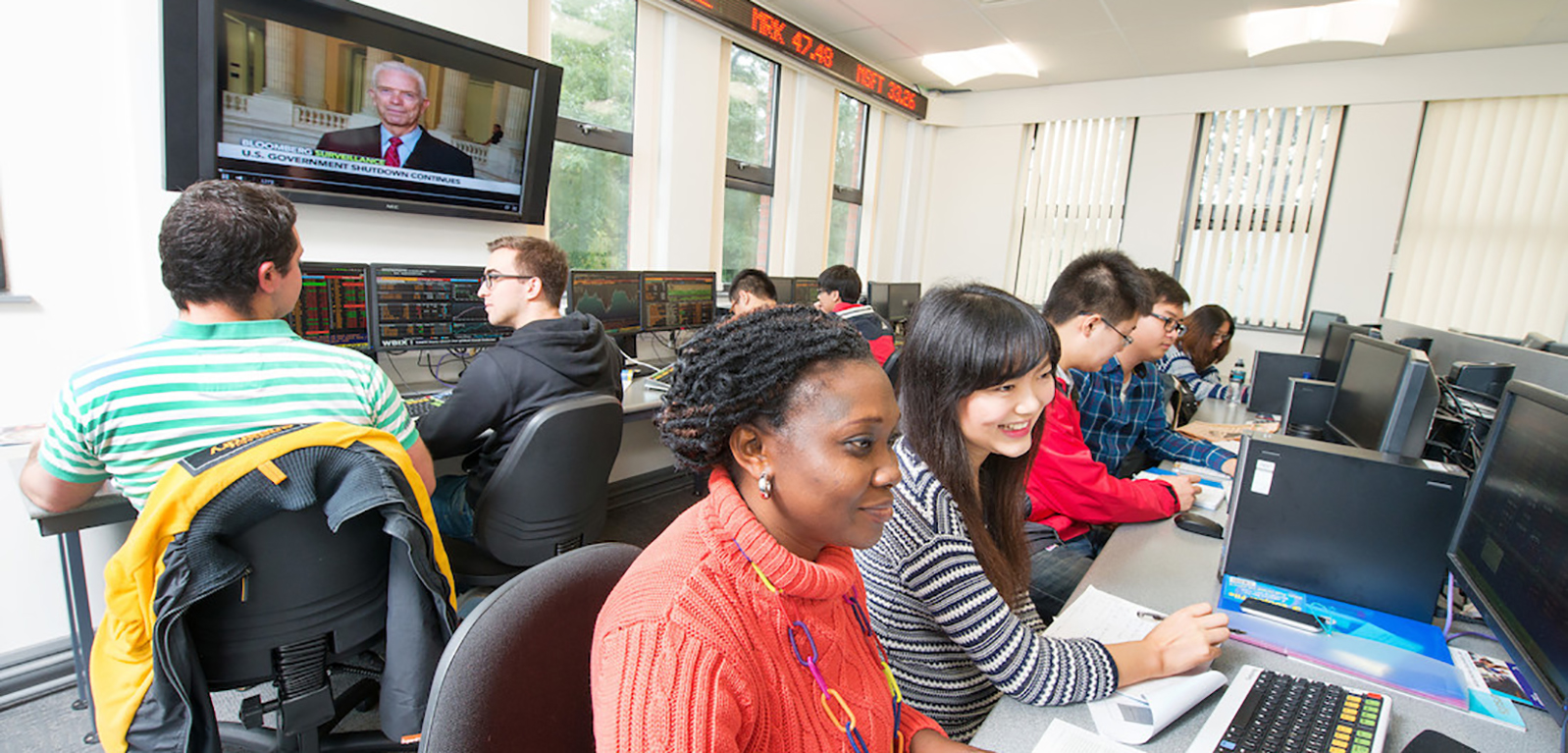 8:00 am: The majority of my lectures in the first semester start promptly at 9am and finish by 12pm which means I need to wake up by 8am. Queen's Management School is in Riddel Hall on Stranmillis, a 15-minute walk from my accommodation in Guthrie House.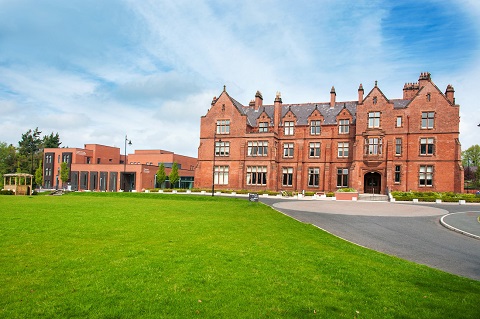 9:00 am: It helps a lot to bring a printed copy of the lecture notes with you, so you can quickly jot down additional notes the lecturers may give. This is especially useful if you have an exam in that module coming up because lecturers' tend to give out subtle tips on what to revise throughout the semester. The lecture also has a coffee break in the middle.
Field trips: In one of our core modules in first term, 'Operations Management', we had a trip to the Tayto Factory. I would highly recommend signing up for these trips as it gives you a chance to bond with your classmates as well as discovering how operations are managed day-to-day.
12:30 pm: Once I get back to my accommodation, I have a quick lunch before I head out again. I tend to meal pre at the weekend. Making a big portion pasta sauce or stew is a good way to ensure you have less things to worry about.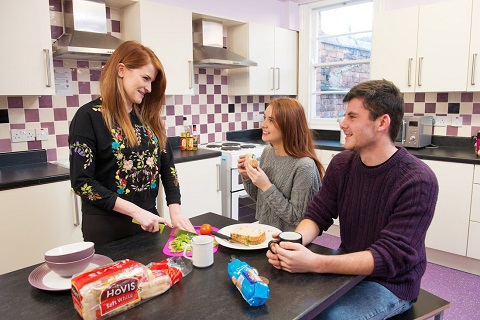 2:00 pm: Meeting with my supervisor: One of the most important aspects of the course is the Master's dissertation. Although the official period to work on this is between the end of May through to September, a module called 'Research Methods for Business' helps guide us through SPSS and the qualitative/quantitative methods we need to complete the dissertation.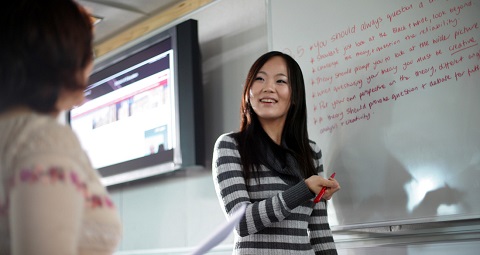 At the beginning of our second semester, we were required to submit our dissertation topics. My tip is to be prepared because this information is used to match you with a supervisor. My dissertation is on entrepreneurship so it was really helpful to have a supervisor who had experience around my subject area. We are allocated four face-to-face meetings with our supervisor so make sure you're prepared very well for these meetings with a list of questions you might want to ask.
Consultancy option: This year, Msc Management students were given the opportunity to choose between doing a traditional dissertation or a consultancy for a small company. This gave us plenty of opportunity to pick either a more academic-based route or one with more commercial experience.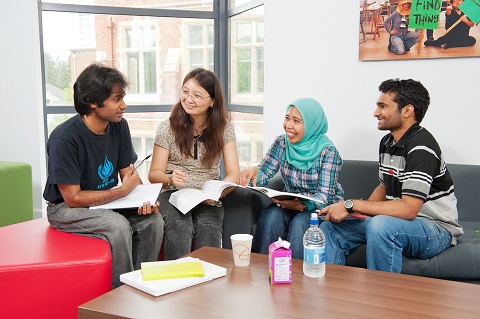 3:00 pm: I use this time to go back to the Graduate School Building to finish up on some work. We usually have a plenty of group-work during term-time so the Graduate School is a great place to book a room and meet up with your working group.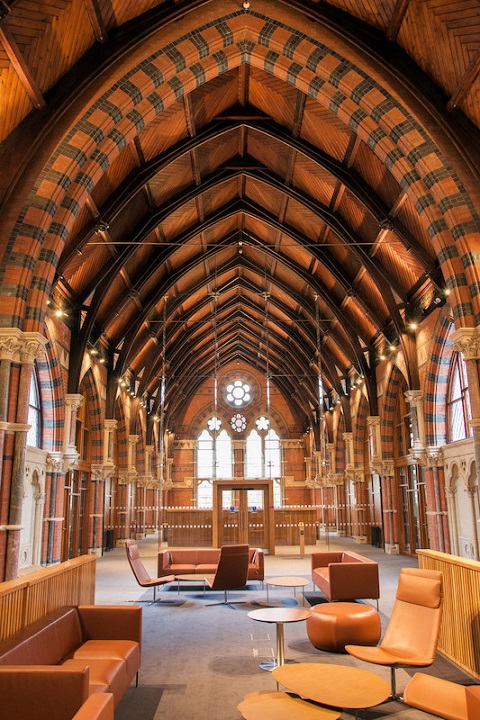 6:00pm: I usually nip to Queen's PEC for around half an hour to get some exercise at the gym as it helps keep my mind refreshed.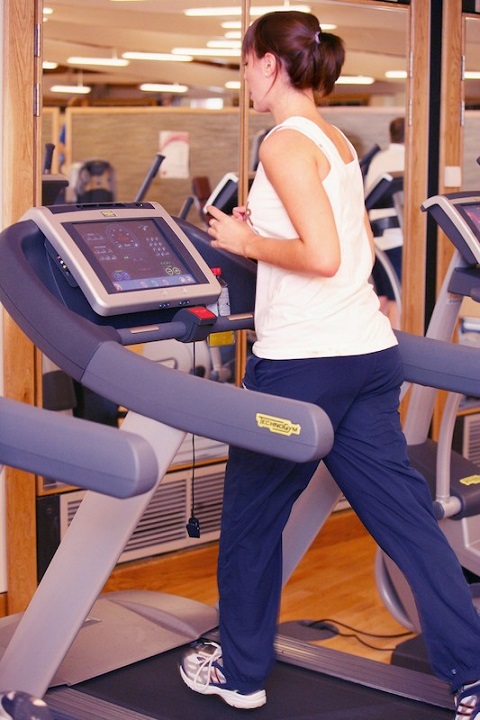 9:00 pm: After I've finished with my work for the day, I come back to my accommodation make myself some dinner and have a chat with my flatmates. At the end of a long day, it's important to do something that's relaxing, whether it's catching up on your favourite TV-shows or spending time with your flatmates, so you have energy for the next day.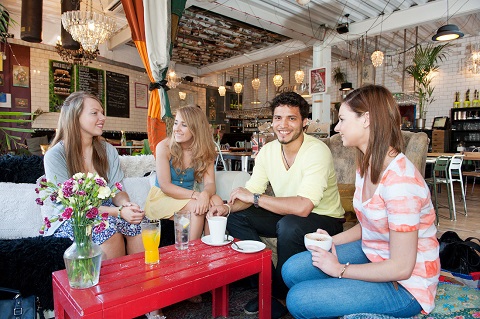 Discover the postgraduate opportunities at Queen's
Bimsarie Neranja Jananee Weerathunge

MSc Management| Postgraduate|Sri Lanka

I am currently doing a Masters in Management at Queen's. Before that, I completed my undergraduate degree in Economics at Warwick University. I grew up in Sri Lanka and I've had the opportunity to experience a diverse range of cultures and people since then. In my free time, I enjoy going for walks and this has especially been true since I came to Belfast and discovered Ireland's scenic views. Right now I am in the process of working on my dissertation. I hope you enjoy my blog posts and that they help you gain a picture of student life at Queen's.

‌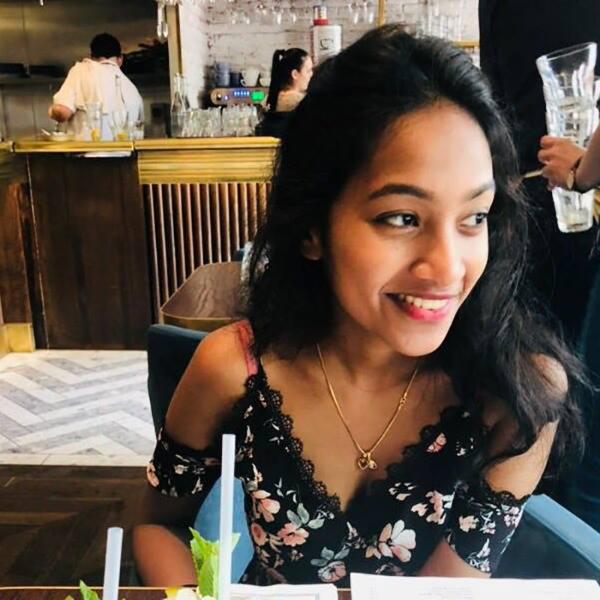 Bimsarie Neranja Jananee Weerathunge
MSc Management