5 places to visit in Belfast and Northern Ireland
From the Giant's Causeway to the birthplace of the Titanic, these are the must-see sights for anyone living and studying in Belfast.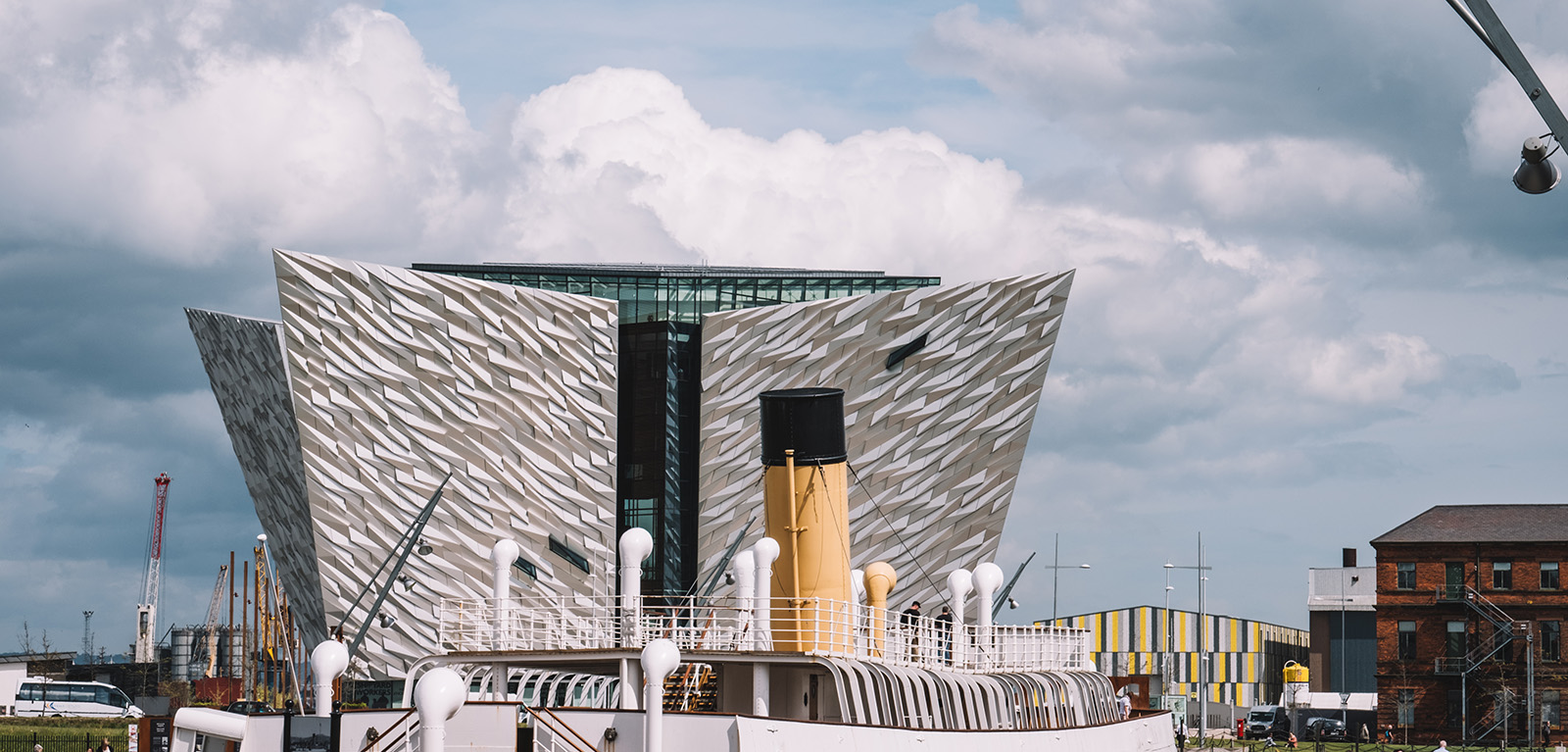 An opportunity to travel and find out more about another country is an undeniable benefit of studying abroad. For bigger cities like London or Paris, it's pretty easy to think of iconic locations to visit. Belfast and Northern Ireland are, unfortunately, much less familiar to international visitors, and for those visiting this region for the first time, it might be difficult to decide what to see first. At least it was for me when I came here one year ago. The more you live here, the more you realise that this beautiful place has lots and lots of unique spots and experiences waiting for you to explore. So I decided to compile my short list of places I would recommend as a must-visit when you get here.
1. Belfast City Hall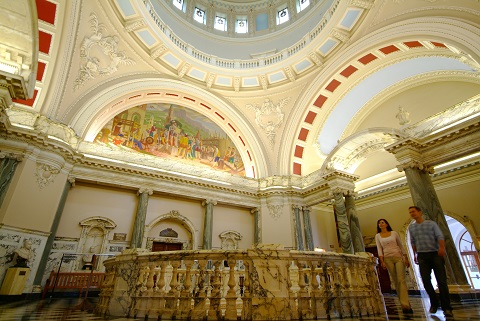 This was the first place I went when I arrived in Belfast. The City Hall is not just the place where the Lord Mayor works, to me, it's the heart of the city (and the most obvious landmark in case you get lost). It's also an amazing architectural masterpiece. What is more exciting is that you can go on a free guided tour around the building. A lovely guide will tell you how the Lord Mayor works, will show you all major rooms (beautiful!) and will even let you play the role of the city governor and try her decorative cloak on. Another remarkable feature of the building is the collection of beautiful stained glass windows. Each of them has their own theme - e.g. the Celtic myths window or Spanish war window, and they look just stunning, especially in the sun.
At the end of the tour, you will find an exhibition dedicated to Belfast's history and people. As I've mentioned, the tours are free, but they are offered just a few times per day (at 10 and 11 am and 2, 3 and 4 pm from Monday to Friday and every hour from 12 noon till 4 pm on weekends)– so you need to make sure you come for one of these times.
2. Titanic Museum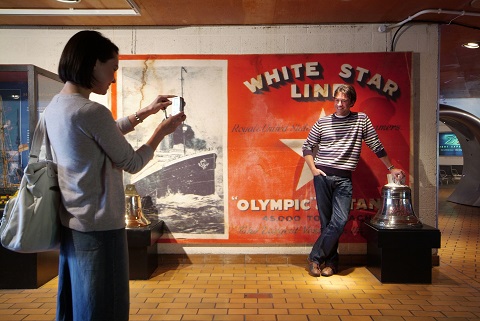 Even if you don't know anything about Belfast, you probably do know about Titanic. The fact is that Belfast was the city where Titanic was built and disembarked. A few years ago, a museum was built to commemorate this terrible tragedy, and I should say it does leave an impression on you. The concept of the museum will let you follow Titanic from the moment of its creation till the moment of the catastrophe. And at some point, you do start feeling all that fear and despair the passengers of Titanic felt when they realised that they were doomed to die in the middle of the ocean. The ticket price is £18.50 for an adult if you book online, and there are also concessions for students.
3. The Peaceline and black cab political murals tour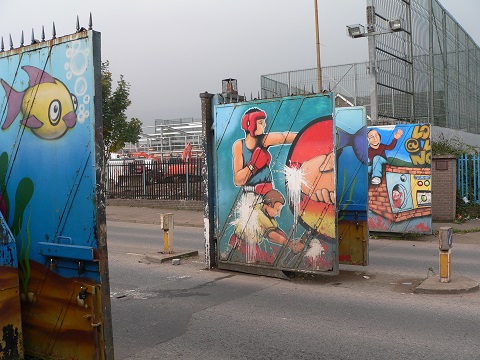 This would be my number 1 in my personal list of the best tourist experiences I've had in Belfast. Northern Ireland has a tragic history and in my opinion, it is important for everyone to get an idea of what was going on during the period of the 'Troubles' if you want to understand the city and the country better. Visiting the Peaceline which used to divide the Catholic areas from Protestant ones and seeing political murals which depict events from the 'Troubles' allows you to almost touch the history with your own hands. The driver of your cab will also tell you stories behind each of the murals he will show you. I personally got goosebumps when I realised that the person who was telling me all those stories wasn't just a tour guide, but also an eyewitness. The price for a cab for 1-2 people is £35, but if there are more people the price will be £12 for a 1.5-hour tour.
4. St. George's Market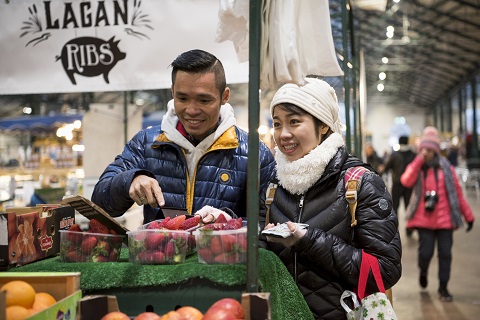 Here, you'll find plenty of little shops with food, home-made sweets, and goods. In my opinion, St. George's Market does have a significant advantage over London markets, where unique home-made goods are neighboring with mass-produced goods, because the market in Belfast is truly a place where local craftspeople come and bring their little masterpieces. You can find literally anything – from fresh home-grown fruits and vegetables and ready-made food to jewellery, souvenirs, tea, coffee, accessories and lots and lots of other stuff. Sometimes you can even see local musicians performing there. I'll give you three pieces of advice here. First – make sure you have cash because not all sellers take cards. Second – come here early, as the market is only open on Friday (6am – 3pm) and on weekends (9am- 3pm on Saturday and 10 am-4 pm on Sunday). Finally, be careful – it's very hard not to spend a lot of money there when you see all those amazing things displayed there!
5. Giant's Causeway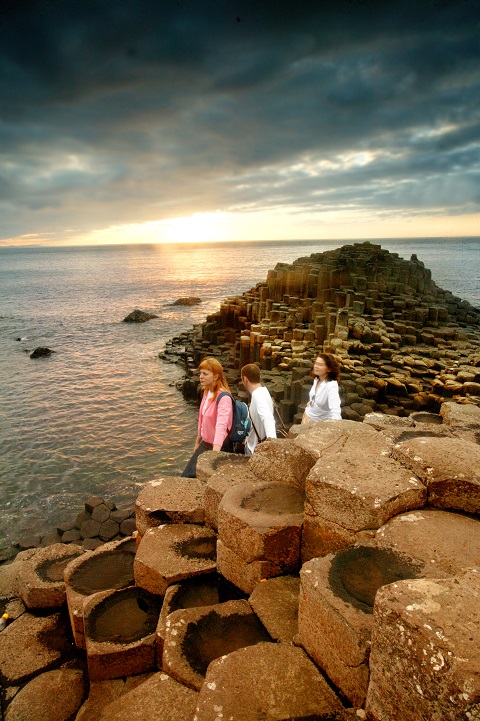 The Giant's Causeway is around 1.5hours from the city centre, so when you go there you need to make sure you have enough time to get there, walk around and come back, especially if you go on a weekend when the transport finishes operating earlier than on weekdays. For those who don't know, the Giant's Causeway is a unique natural ensemble of basalt columns located on the sea coast. Giant Causeway was included in UNESCO's World Heritage list and is truly a breathtakingly spectacular landmark. You can take a guided tour (and discover the legend of the place) or just walk around by yourself – it's up to you. Either way, make sure you wear comfortable clothes and comfortable and non-slippery shoes as the stones can be slippy.
Why Belfast is a great place to make your way in the world.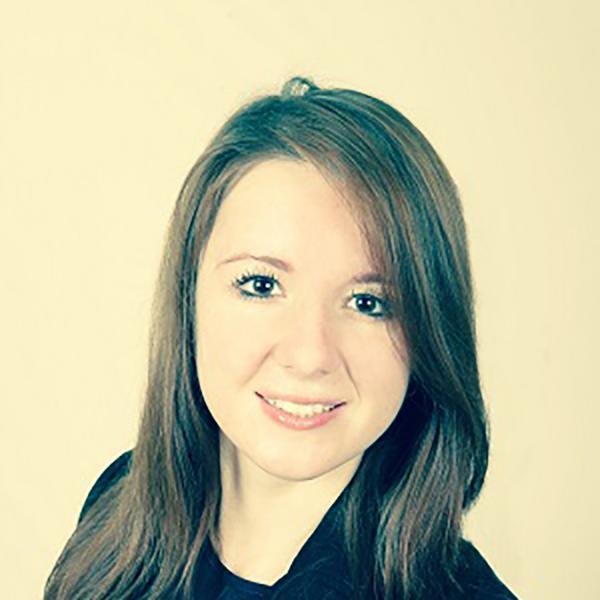 Anna Kruglova
Guest blogger