Join a Club or Society at Queen's!
Queen's hosts a range of unusual and interesting societies which you can get involved in alongside your studies. Hear from Business Management student Claire on why you should join one (or two...!)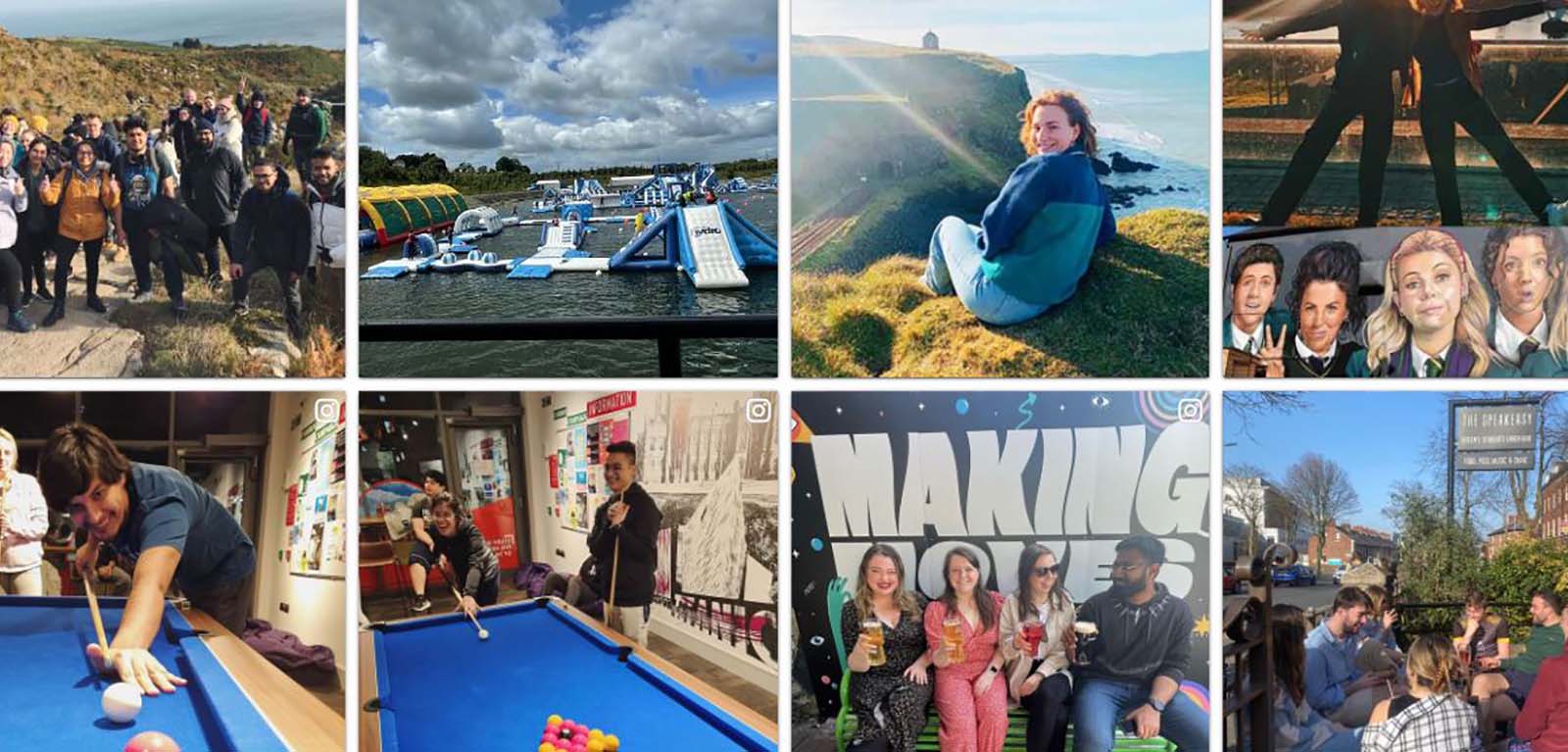 Before I started university, I wasn't really sure what societies were; I just assumed it was a chance to meet people with mutual interests. I soon found out they are so much more!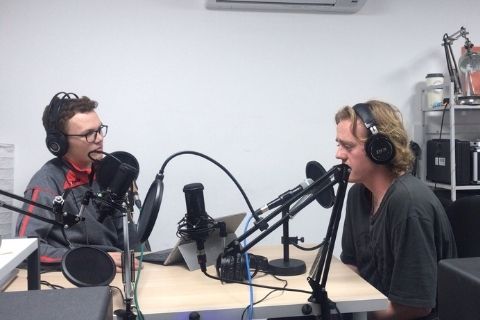 Queen's Radio
What are societies?
University societies are a collection of groups ranging from sports teams to political groups and hobby organisations. Some societies are more about socialising whereas some are about helping the wider community or campaigning for a cause. Societies are open to any student studying at the university.
Why is it good to get involved?
Whilst some believe that its good to get involved in societies purely because of the social benefits, there are a number of other reasons you should consider joining societies.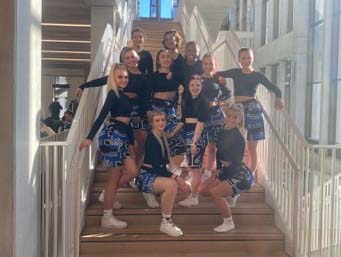 You could join the Cheer squad
Develop your skills
Societies are great for personal development. Through participating in a society, you can really develop as a person. Societies allow you to develop your social skills, and many can also improve your knowledge through educational conversations with peers, courses offered by the society, and talks. If you join a society related to your course, this can help you with your course related knowledge and your degree. For example, the economics society takes members to the Trinity Economics Forum in Dublin.
Improve your CV
Many societies offered at Queen's can look great on your CV. Alongside a great university degree, employers want to see the extra skills you can bring to their workplace. Being a member of a society is great way to show that you're involved in university life, you have gained some extra skills and are a more rounded person other than just your degree.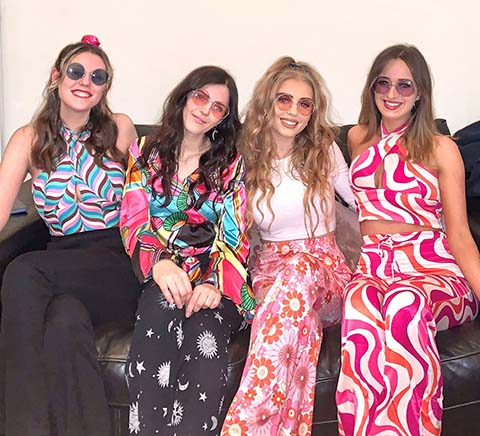 Claire and friends dressed up for a fancy-dress night
Make friends
Joining a society is a great way to socialise and get to know people. When you're starting university, it can be hard to make friends and get to know those around campus. Why not join a society and meet a bunch of likeminded people and make some friends for life? One great society for this is The Wine and Cheese Society, which is all about bringing people together to socialise over wine and cheese in a relaxed and friendly environment.
If you have strong beliefs and the burning desire to make a difference, joining a society can be a great way to meet likeminded individuals and campaign for a cause to help make a difference. For example, the Students Against Human Trafficking Society.
Get recognition with DegreePlus
Being a member or being on the committee of a society counts towards DegreePlus. This is an employability award which allows you to gain formal recognition and a certificate for the extracurricular experience you gain during your time at Queen's. I recently wrote a blog on Degree Plus, the benefits and how to apply; you can check it out here. My membership of the Management Society also went towards my Degree Plus Award.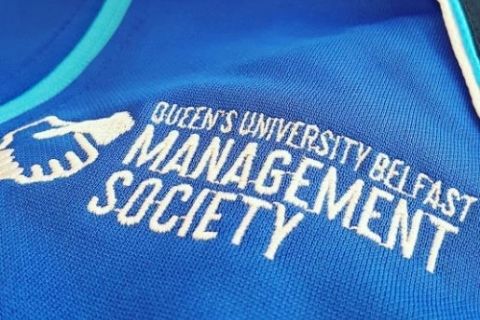 Management Society merch
When you're a member of a society, you can gain some great contacts and connections. These can often help you develop your skills, gain some job role insights, and maybe even help you get a graduate role. For instance, the accountancy society has links with Belfast's top firms and offers opportunities to talk to senior members of staff. 
Societies can help you to develop new skills. Want to learn how to play a sport? Or game? Join a society and learn a new skill! The Tennis, Trampolining and Sailing club are all great examples.
Have fun!
Most important of all - it's fun! Having social drinks, meeting up for great conversation and learning a new sport are all fun activities to take part in at university!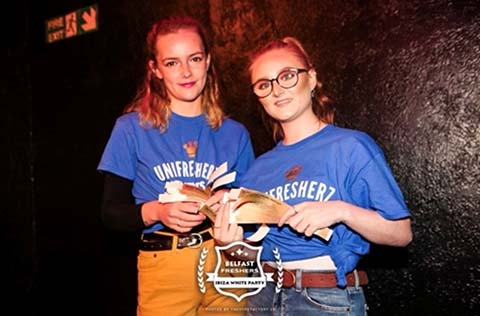 Get experience
A few unusual societies at Queen's:
Some of the most popular include;
Societies I love and recommend!
Management society: This is one of the most popular and offers a range of academic, professional, social, and personal opportunities to its members. My favourite thing in my university social calendar is the Management Society Ball and in first year I was on the Management Society Committee.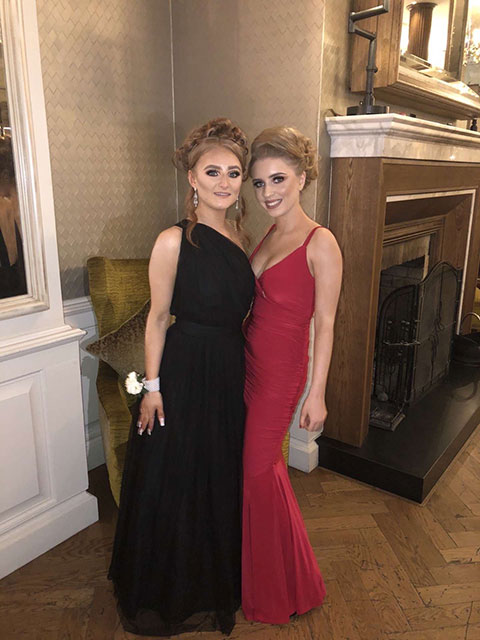 Georgia and Claire at the Management Society formal
Consulting society: This is a society I only joined this year on recommendation from a few friends. I love that all members get to be involved in the ISCG and the society has some great opportunities. They Inform students about the consulting industry, employers, and opportunities, help students prepare for their consulting applications and provide networking opportunities with students and employers. I'm now on the executive committee for Queen's Consulting 2022-2023.
How to join
There are a few ways in which you can join a society at Queen's.
One way you can join is through freshers fair. This is a fair that takes place during freshers week. Almost all societies will attend and set up a stall with a few leading members. This is a great way to ask questions and find out what exactly each society has to offer… and of course get to know people!
Another way to join is through the SU website. The Queen's SU has a A-Z list of all societies with information on each and a contact email. You can easily find out more information and ask to join different societies via this email.
A third way to join a society is through a friend. As a third year, I know lots of people at university, each being a member of several different societies. I'm always recommended societies and events by friends who almost always convince me to join in. This is how I joined Queen's Consulting.
Overall, I highly recommend you join a few societies when it comes round to the next academic year at Queen's. You can really boost your skills, gain some great contacts and, at the very least, have a great time!
Find out more
Researcher Plus and Graduate Plus
Claire Ford

Business Management with Placement Year | Undergraduate Student | Belfast, UK

I'm a 21-year-old based in Belfast. I have always had a passion for business and entrepreneurship which led me to business management at Queen's University. Alongside my studies I am an entrepreneur, content creator and blogger.