Why I'm delighted that we've signed the UK Charter Against LGBTQ+ "Conversion Therapy"
Second-year medical student, Patrick (He/Him), shares his thoughts on the great news that the School of Medicine, Dentistry and Biomedical Sciences has become a signatory of the UK Medical Schools Charter on So-Called LGBTQ+ 'Conversion Therapy'.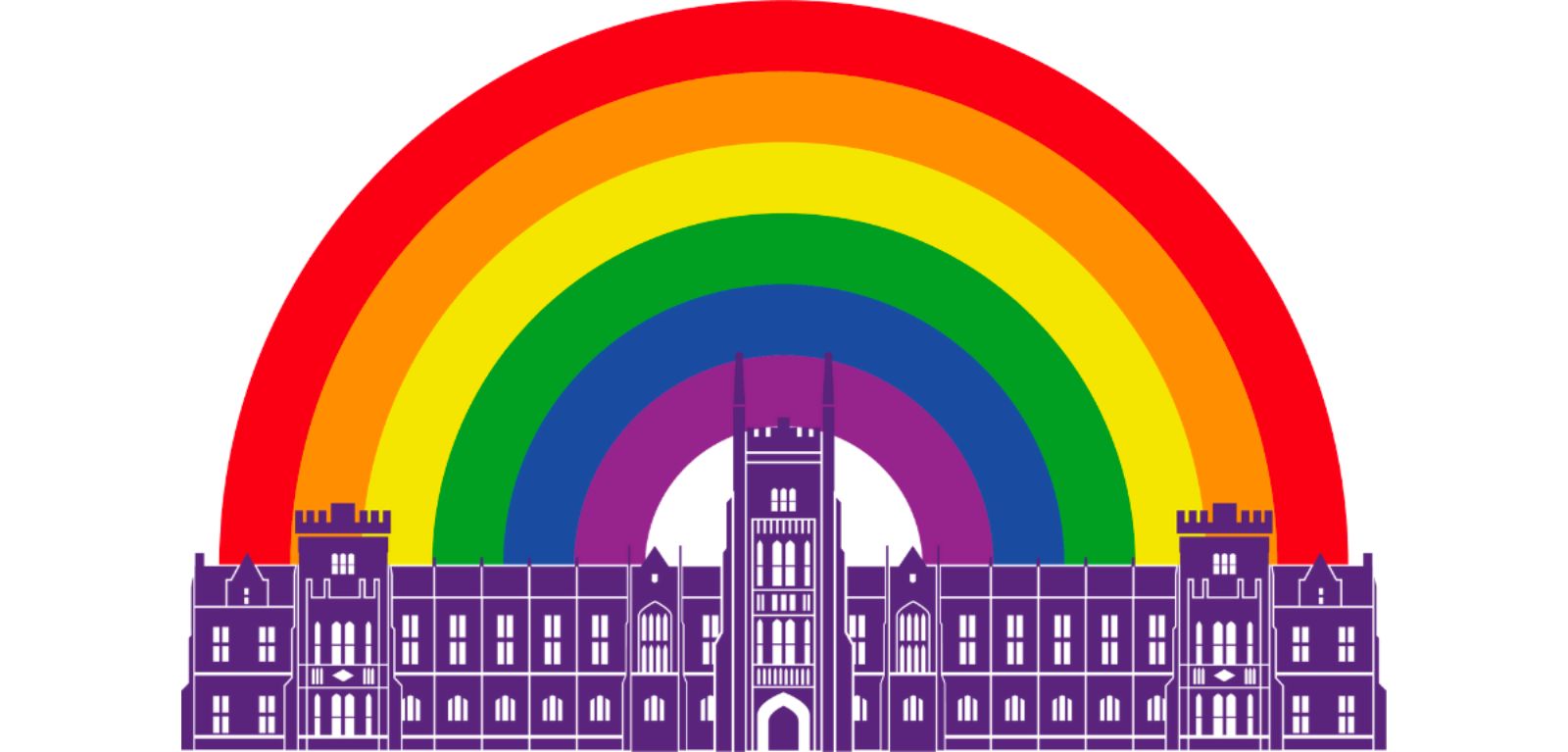 What is so-called "Conversion Therapy"?
"Conversion Therapy" is a series of practices which attempts to suppress someone's sexual orientation or gender identity. This not only is impossible and unethical, but also causes life-long psychological trauma to survivors as it is fundamentally a practice based in shame.
As such, many bodies and individuals such as the BMA, the Royal Colleges of GP and Psychiatry, NHS Scotland, England and Wales, along with multiple counselling bodies have called for it to be recognised as harmful and not supported by evidence.
Unfortunately, the medical profession have been involved in these practices in the past; referring to same-sex attraction as a mental disorder and participating in attempts to repress people's sexuality and gender. This understandably created a distrust between the LGBTQ+ community and medical professionals which makes these attempts to repair and rebuild this relationship all the more essential.
What is the UK Medical Schools Charter?
Developed by GLADD (The Association of LGBTQ+ Doctors and Dentists), the Charter calls on Medical Schools to support the banning of so-called LGBTQ+ "conversion therapy" in the UK under any guise and by any organisation or group in a healthcare or non-healthcare-based capacity.
The Charter recognises that so-called "Conversion Therapy" is a practice which has no basis in evidence and can be extremely harmful, causing people to be traumatised and shamed based on their gender identity or sexual orientation.
Also, the Charter promotes a positive vision for medical school curricula to include more LGBTQ+ representation in an authentic and joyful way, free from stigma and recognising the validity and importance of LGBTQ+ people and relationships. Advocacy is at the heart of charter, allowing staff and students to hold medical schools accountable to the pledges to improve LGBTQ+ health education. Allyship is an active process, therefore the charter provides the framework for a living and evolving curriculum to be improved and developed with time.
The Charter has 6 main points which signatory schools commit to upholding:
Supporting the banning of LGBTQ+ so-called 'conversion therapy'
Formally calling on the GMC to recognise the harm of 'conversion therapy' and how participation in the delivery of 'conversion therapy' breaches the core principle that a doctor to "do no harm"
Agreeing that medical school students and staff should, under no-circumstances, participate in the provision any form of 'conversion therapy'
Ensuring that curricula include authentic and joyful representation of LGBTQ+ people, to challenge stigma and stereotyping
Ensuring that curricula include an awareness of 'conversion therapy', its harms and the importance of working with LGBTQ+ patients to respect and affirm their gender and/or sexual identity
Supporting LGBTQ+ students and staff to work in an environment free of hate, discrimination and harassment. This should include the implementation of future guidance on creating fair and equitable medical schools that challenges the exclusion of marginalised people, as outlined by the Medical School Council Equality, Diversity, and Inclusion Alliance.
Why does it matter for Queen's?
Queen's has now joined a majority Medical Schools in the UK (27 at the time of writing) to lend their support to banning the practice and joins these schools in celebrating positive representation of LGBTQ+ people - a move welcomed by LGBTQ+ students like me, along with staff, allied health professionals and the wider LGBTQ+ community.
Since the introduction of the new C25 curriculum at Queen's School Medicine, a great deal work has done to increase the equality and diversity themes within the course, including LGBTQ+ health tutorials and integration of these themes into the new "case-based learning" format of teaching the school has adopted.
Signing this charter is a celebration of this work, marks Queen's out as a school willing to be held accountable to furthering it, and that ours is a medical school committed to improving LGBTQ+ health and education.
As future doctors we will need to be able to support LGBTQ+ people, who often face health and social inequalities. Having a generation of medical professionals attune to these issues is essential. I am delighted that Queen's has pledged to create such a generation of future-doctors.
Want to find out more?
I'd really encourage you to read the GLADD Charter. It is a really interesting read and provides a moving and evidenced case for banning so-called "conversion therapy". It also has a very inspiring vision for how medicine curricula can be revolutionised for a new generation of doctors and medical professionals.
For me, I first discovered this Charter through work I did on trauma psychology as part of my student-selected module. I have been waiting eagerly for Queen's to adopt the Charter ever since! I am now delighted to celebrate that Queen's University Belfast School of Medicine has endorsed this charter as Pride Month begins this month.
Special acknowledgement goes to Dr Joseph Hartland (They/He) - EDI Deputy Director at Bristol Medical School. Their hard work, along with GLADD, has developed this Charter and promoted it to medical schools across the UK.
Also, to Dr Mairead Corrigan (She/Her), the Academic Lead for Equality and Diversity in the Queen's School of Medicine, Dentistry and Biomedical Science who works tirelessly to develop and inclusive and representative medical curriculum.
Find out more
Patrick Doherty (He/Him)
2nd Year Undergraduate Medical Student | NI
I'm a 21 year old currently in my second year of studying Medicine here at Queen's University Belfast. I was a school-leaver when I came to university, having went to school in Ballymena beforehand. I'm not sure what I'd like to do when I graduate although the idea of writing or medical education appeals to me.