Queen's Sport – Your new gym?
Medicine student Patrick recently joined Queen's Sport and he would encourage you to do the same. Here's why!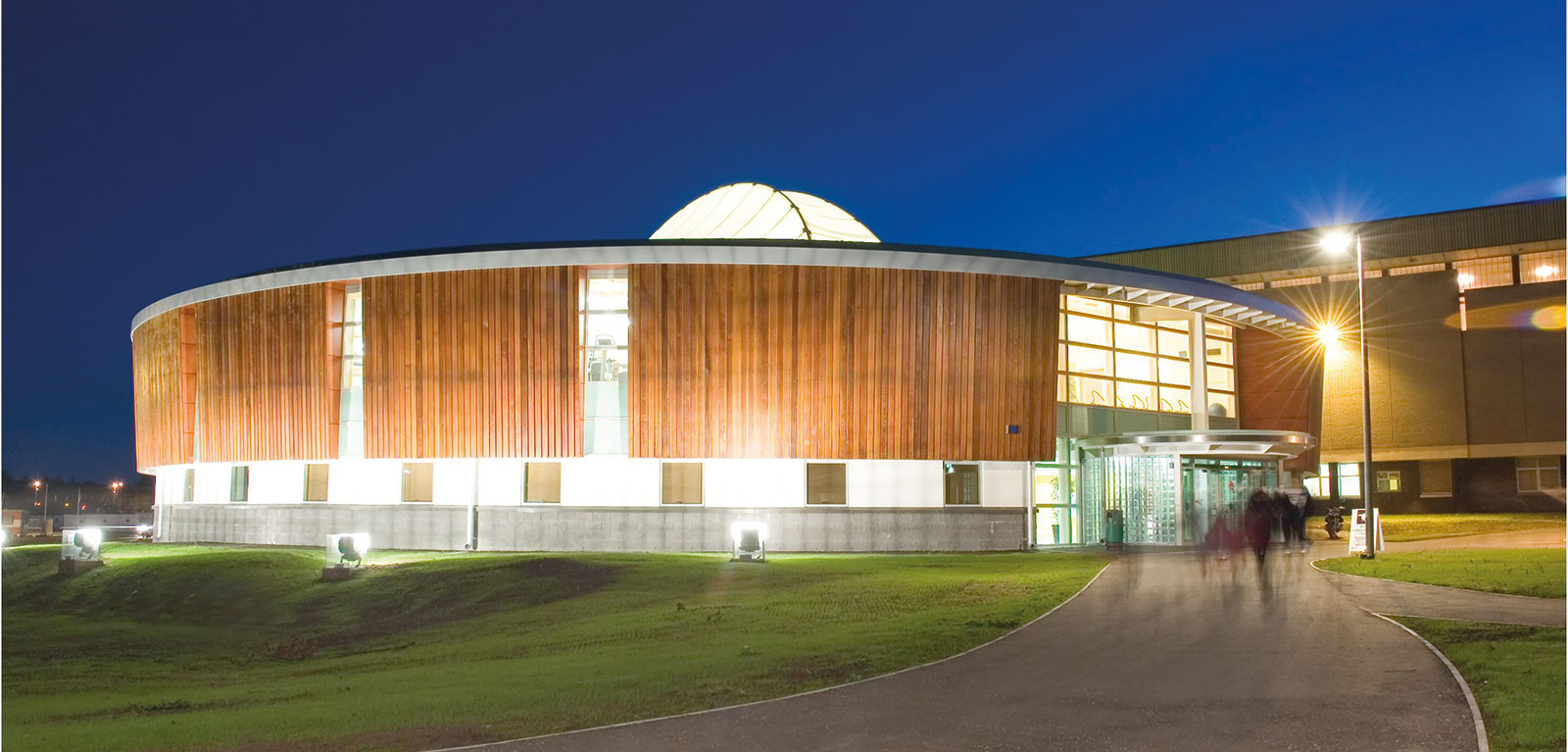 What is Queen's Sport?
Queen's Sport is the University's gym, sporting, and exercise facilities. As part of Queen's Sport, you can visit the Physical Education Centre (PEC) to use the gym suite, the weights room, the swimming pool, or the squash courts. Also, there are football pitches, a rock-climbing wall, and multi-sports halls. At Elms BT1 (Queen's city centre student accommodation) there is also a gym as part of Queen's Sport. All of these facilities make joining Queen's Sport very attractive to students and members of the public alike.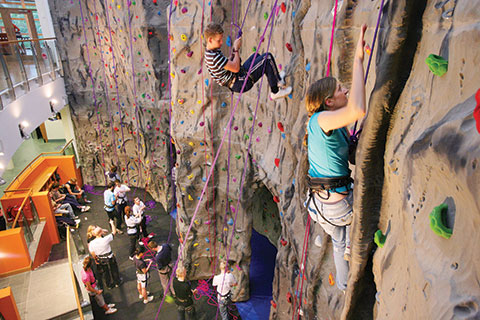 Why I joined Queen's Sport
I joined Queen's sport a few months ago after not having spent much time in the gym before. During the pandemic I had gotten out of shape, and I wanted to get back into training when I was spending more time in Belfast now that teaching is more and more in-person.
There are many gyms in Belfast but there were a few reasons why I chose to join Queen's Sport.
Firstly, I wanted a gym that was close to me. The PEC is right in the heart of Belfast's student area - located just behind the Botanic Gardens. This makes it a very short walk from most of the student houses in the area and with the large car park on-site it is convenient to drive to as well.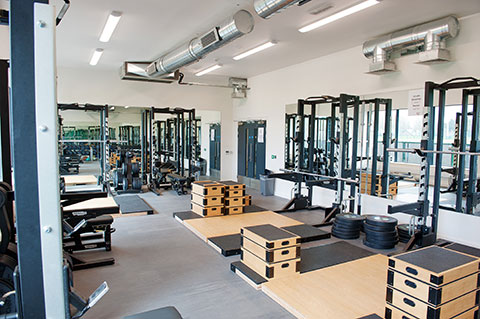 Safe and welcoming
Secondly, I wanted a gym that was safe. This was both in terms of COVID and also just general safety. To ensure COVID safety there is hand sanitiser across all the gym facilities and if you are attending the gym, you are to wear a mask when moving between areas of the gym and asked to wipe down gym equipment with sanitising spray before and after use. This was very important to me. Also, in terms of general safety, only those with a booking for a session can enter the gym and there are always staff on-site to help you if you have any questions or concerns. All of this makes Queen's sport a safe and welcoming place for me to go to the gym.
The other main consideration for me was that Queen's Sport has amazing facilities. In the Cardio and Function Suite (the part of the gym I mainly use) there are more exercise machines than I know what to do with! There are treadmills, rowing machines, ski ergs, weight machines, leg presses, stair-master machines and so it goes on!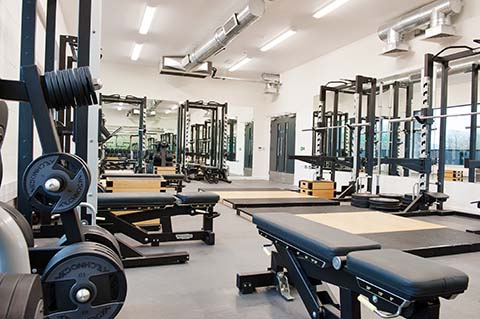 What do I do in a typical gym session?
As I've said, I train mostly to stay in shape and as part of staying healthy, as opposed to training for a sport or event in particular. Each session is 1 hour so I tend to break up my session into 6 blocks of 10 minutes, using a different machine for roughly 10 minutes at a time.
A standard session for me might look something like this:
Warm-up (Walking to gym + flexibility machines)
Rowing machine - high intensity (10 minutes)
Treadmill - light jog (10 minutes)
Leg Press/Abductor/Adductor (10 minutes)
Stair-master (10 minutes)
Arm and shoulder weights (10 minutes)
Spin cycle (10 minutes)
I try to go to the gym 3 or 4 times per week and I find using the QUB Sport App it is very easy to book in these sessions in advance or change the time of my booking if my plans change.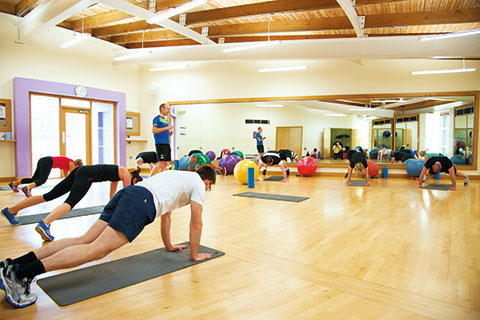 How do I join Queen's Sport?
There are multiple membership packages available at Queen's Sport depending on your needs. There are also sometimes offers on memberships that can make membership even better value.
Student Memberships is available which allows access to facilities and fitness classes, and you can either join on a monthly basis via direct debit with no fixed term, or on a longer-term basis with a one-off payment.
Members of the public can also join as Public Membership options are also available. Off-peak and On-Peak options are also available depending on your own needs to allow you to plan your fitness around your other commitments.
Personally, I have the On-Peak student membership as this has meant I have a little bit more flexibility to plan my gym sessions around my busy study schedule at Medical School.
The best way to explore all of the facilities, membership packages and more is to visit the Queens Sport Website.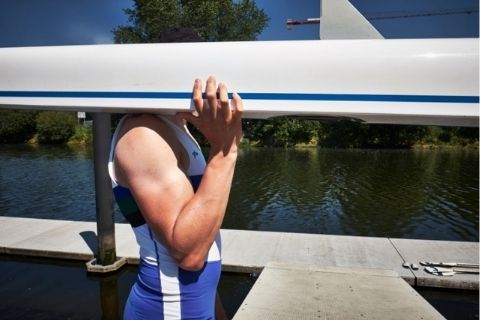 Sporting Clubs and Societies
Queen's Sport also encompasses and works-with the innumerable sports clubs and societies here at Queen's University Belfast. There are clubs from tennis to taekwondo, rugby to rowing, hurling to handball and everything in-between.
University is the perfect time to explore new sports or to rekindle an old hobby. For a full list of sports clubs and contact details for each, you can visit the Club Contacts page on the Queen's Sport Website.
Find out more
Patrick Doherty (He/Him)

2nd Year Undergraduate Medical Student | NI

I'm a 21 year old currently in my second year of studying Medicine here at Queen's University Belfast. I was a school-leaver when I came to university, having went to school in Ballymena beforehand. I'm not sure what I'd like to do when I graduate although the idea of writing or medical education appeals to me.