A day in a life of an MA Media and Broadcast student
From starting her day the zen way to staying on top of current affairs, MA student Shuk Kuen Yau ('Yumi') from Hong Kong explains how she fits everything in to just 24 little hours.
8am. Start my day with yoga
Yoga is a great start to my day and is part of my daily routine wherever I am. It puts me in a positive mood for the day ahead. I allow my body to stretch and my mind to be present without worrying about study for a few minutes. I only focus on my breath and meditate, inhaling a huge amount of oxygen into my lungs and exhaling all the carbon dioxide from my body. For those few minutes, I leave everything behind and concentrate on being grateful for the day ahead.
9am. Head to uni
My Media and Broadcast course is really practical and there is a diverse range of topics covered, which including journalism, but also broadcast production, analysis and television documentary-making. Most of the modules have group projects with classmates, where we create a pitch and produce a film together. My favourite module is analysis because the lesson is fantastic! There are films and videos in the lesson, and we would watch and discuss them. I've definitely learn lots about special effects, as well as the culture and the meaning behind certain productions.
3pm. Catch up on news and reading
I spend some time every day watching the news or reading a magazine. I watch the Top Stories on YouTube and the must-see news from all over the world on the BBC News Channel. It not only keeps me up-to-date with what is going on, but it improve my language and vocabulary skills. I also take a few minutes to scans the Belfast City Council Resident's Magazine (FREE). There are usually details of what is going on in the city and local events – which helps when it comes to striking up conversations with classmates.
7pm. Play some pool
There are a variety of clubs and societies to get involved in here at Queen's. I love playing pool and a weekly snooker night is part of my schedule. I find it helps to improve my concentration because it requires a great amount of focus. It is also a good opportunity to meet new friends, grab a pint and a chat. Chilling out and having downtime with friends is important!
10pm. Reflect on the day
Time flies, and memories easily fade away, so I try and journal as much as possible. Before bed is a good time to open my note book or laptop to note down what I learned each day. I reflect on what, if anything, I can improve on. Then, I'll watch Netflix before bed.
Read more day in the life stories from Queen's.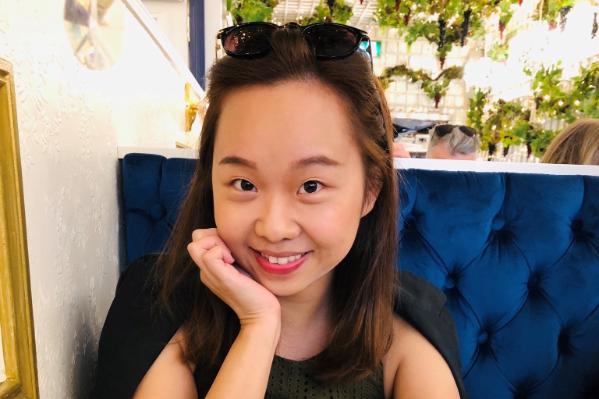 Shuk Kuen Yau, MA Media & Broadcast