A week in the life of a first year dental student
As a first-year dental student last year, Tejinder was not completely sure of what she was signing up for so she has created a guide to Dentistry at Queen's for anyone interested in the course.
I think the first year of dentistry at Queen's University was a very good transition for those students who were coming right out of school into their first year of university. For some others who already had some university experience (like me), it was a good time to get accustomed to living in Belfast and adjusting to the new degree.
If I was asked what trait dental students need, I would say it is self-motivation; it could be self-motivation to study, self-motivation to ask questions when something is unclear (and not saying to yourself "oh I'll figure this out later"), self-motivation to be involved in extra-curriculars, and self-motivation to not procrastinate.
This is essential because in first year dentistry, our final exams were worth 60% of our grade for each module, and most of the theory in our modules was not tested until these final exams. We did have assessments throughout the year, but when there is no immediate threat (AKA EXAM), it can be easy to slack off and think you have loads of time to study. This can pile up quickly and so, it is important to keep up!
So, keeping these points in mind, here is what a typical week used to look like for me last year in first year dentistry (NOTE: it is important to realize that I was not working last year so my week was quite different from my peers who had part-time jobs):
Monday
The week would start off at the Medical Biology Centre (MBC) with an anatomy lab practical. This class would be 2 hours long, and it consists of a lecture component for half of it and then a practical, hands-on component where you would see actual parts of cadavers to study the anatomy of the human body (this is NOT for people with super weak stomachs!). Depending on what group you are in, your class would be from 9am-11am or 11am-1pm.
These times would alternate sometimes so that each group could experience the horror of waking up early. If you are in the earlier group, congratulations! You now have a break from 11am-2pm. Otherwise your break would be 1pm-2pm. Now, no matter what time I started, I would use the break to eat lunch first and foremost. And then, any remaining time would often be used to go to the library, or the Starbucks across the road from the MBC and either study or have a chat with friends over some coffee.
I would advise using this time to study if you can, but some people prefer to study after classes are finished, so this is completely your prerogative.
After the break, there is an anatomy lecture, from 2pm-3pm. And then, you're done for the day! I would usually use Mondays to go home and cook some meals for the week so that I do not have to worry about what I'm going to eat for lunch for most days. Also, I would often try to go over the lectures just covered that day to see if I understood everything.
Tuesday
The day would start off at 10am and there would be back to back lectures for the module called biomedical sciences for dentistry. This module includes functioning of the bodily systems, histology, tooth morphology, genetics and much more! The lectures are an hour each so typically, I would be done at 12pm. This is a very early time to be finished classes.
Sometimes, there are random sessions scheduled in for our clinical and professional skills module. Many times, we would go to the Royal Victoria Hospital for those classes (these include hand-washing techniques, protective equipment, patient history taking, etc.). However, these sessions are not weekly, so it is super important to check the timetable given to make sure.
I would try to go over material from biomedical sciences when I went home. Along with that, I would hang out with some friends.
Wednesday
This day was always sectioned off for clinical techniques labs! These were so much fun and so interesting because you learn very practical, hands-on stuff about dental tools and equipment, how to sit and position yourself as well as patients, and much more! For alternating weeks, different groups would go to the School of Dentistry at the Royal Victoria Hospital in the lab and practice techniques on the mannequin heads.
In first year, the instructors definitely kept it very simple and straightforward, trying to ease us into using the dental equipment. We did have to write reflections for each lab session, my little tidbit of advice would be to write these reflections as you go instead of letting them pile up, because I oftentimes forgot how I had felt after the session and I wasted a lot of time trying to remember!
Throughout the year, we also had some clinical observations on Wednesdays, where we observed dentists and upper year dental students working in the clinics and wrote reports on what we observed about team work, communication, techniques, etc.
I always found Wednesdays to be very draining because it was all new material and very hands-on. While I did the work, I felt fine but once I got home, I felt super tired and I would always take this day to relax and chill. I would maybe take a look at the next day's histology topics to prepare myself (see Thursday).
Thursday
This day would mimic Tuesday in its start, by back to back lectures for biomed from 10am-12pm and then there would be a break for 2 hours from 12pm-2pm. Once again, I always ate lunch first, because I LOVE FOOD, and then I used the remaining time for studying or even just chatting with friends. Then from 2pm-4pm, we would have a histology lab practical, which comes under the biomed module.
In this lab, we would work in groups to see histology slides and work together to identify structures. This was usually our longest day and left all of us feeling like our brains were full of information!
Friday
Fridays would mimic Mondays, except there was no lecture from 2pm-3pm. So, we would finish at either 11am (if you were in the earlier group for the anatomy lab) or 1pm (if you were in the later group). I always noticed local students coming in with their huge bags of laundry to take home and would get super jealous. That's why I always used Friday to hang out with friends and watch a movie or just check out what our accommodation was doing for the weekend.
Saturday
Using Saturdays to catch up on all the material I had not studied yet and also to catch up with friends back home in Canada proved useful to me. So, I would go to the library and study, get some groceries and FaceTime all my friends back home. I would also explore Belfast and city centre because I was new here!
Sunday
I always used Sundays to prepare for the coming week; I would try to skim over lectures and see if they made sense. Also, myself and some friends had created a study group, so we met almost every Sunday evening to review the lecture materials from previous weeks. I found this to be tremendously helpful because there were many times when I thought something made sense to me, but it did not. Talking it out with my friends was always helpful.
So, that was a typical week for me last year! As you can see, I had a lot of free time, so I would recommend getting to know the city and exploring as much as you can during this time! I did not do enough of it because I was always so stressed out and homesick, but I regret that this year that I am so much busier (look out for my Part 2 blog post about a week in the life of a SECOND-year dental student)! Utilize all that Queen's Accommodation has to offer, with the trips and weekly events, and also use their support systems if you are ever feeling stressed out! Coming soon will be what my schedule this year is like and I cannot wait to post about it!
Want to know more about Tejinder's course? Take a look at the BDS Dentistry course page.
Tejinder Gill

Dentistry| 2nd year | Canada

I am a 24-year-old Canadian girl through and through! I came to Belfast in Sept 2017 to start my degree in Dentistry. While I do have a degree from Canada (in Biochemistry), coming to Belfast has been an entirely new experience. I am part of the Canadian American Student Association and I am also a Residential Assistant, so if you see me around, say hi! I love reading, sports, singing but above all, I am a coffee fanatic, so I am always up for a chat over a delicious cup of coffee!

‌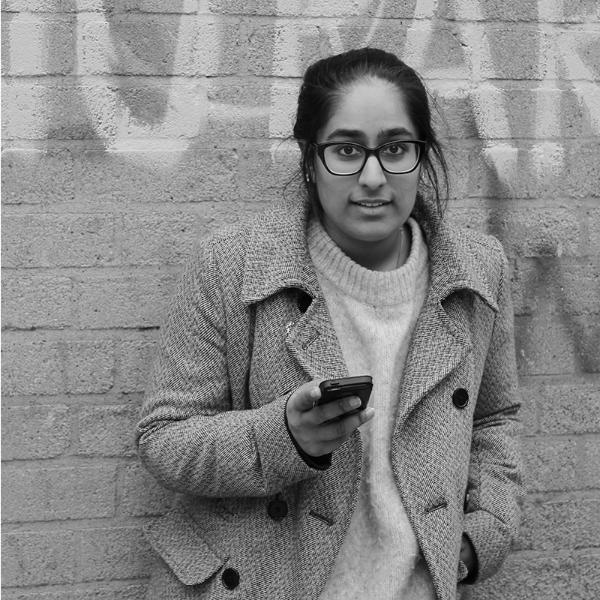 Tejinder Gil
Student blogger, BDS Dentistry