A Day in the Life of a Biomedical Science Student
Day-to-day student life can vary greatly depending on your course, here's Caitlin with a little insight into a day in the life of a Biomedical Science student.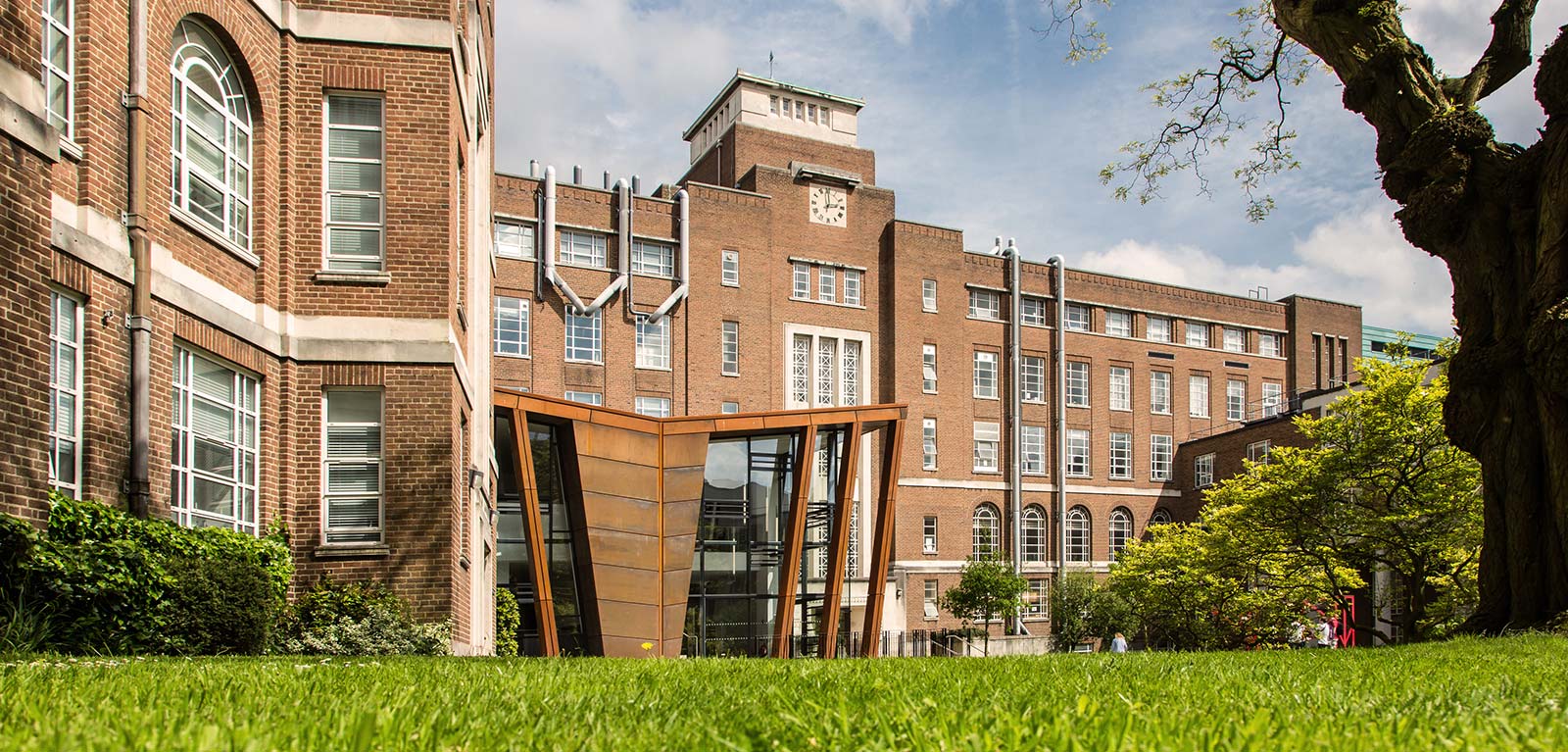 I'll be the first to admit, I didn't have the foggiest what a university day might entail, not before starting at Queen's University in September 2021. Depending on the course you have applied for, your day might look a little different from mine. But to any prospective Biomedical Students, or prospective students in general I hope this article gives you a little insight into how your days at Queen's university might unfold!
A Typical Monday
Depending on the day, you might have lectures in different buildings, and at different times. Courtesy of the benevolent timetabling gods, I was blessed with a 10am lecture on Monday, instead of a 9am. As I live in Elms BT9 (one of Queen's accommodation options), I'm able to get up a bit later than my commuting peers.
8:30am
At around 8:30 I get up, get showered and get some brekkie. Weetabix is my go to. You'll want to eat something to stop your stomach from striking you down with mid-lecture rumbles.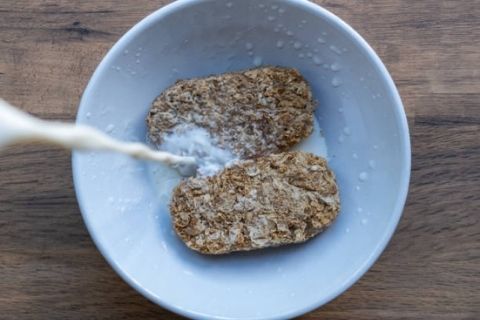 9:40am
I will meet some course mates who also live in BT9, and start the short trek down to the David Keir Buildings, where I have my two morning lectures. Today for example, I had a lecture on Biotechnology and another on a Cancer related case study.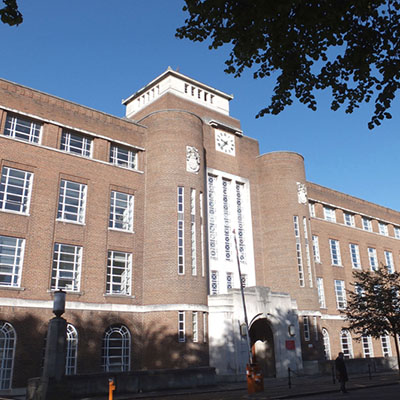 David Keir Building
10:00am
I'll have arrived and settled into the lecture hall. Lecture halls can be slightly daunting at first, they are obviously very different from secondary school classrooms. My lecture hall in the DKB capable of holding 300 people and while that can be overwhelming at first glance I've grown to prefer university teaching over the teaching you'll be familiar with before coming to university.
12:00 noon
My lectures last 1 hour each, one after the other, coming to an end at 12:00.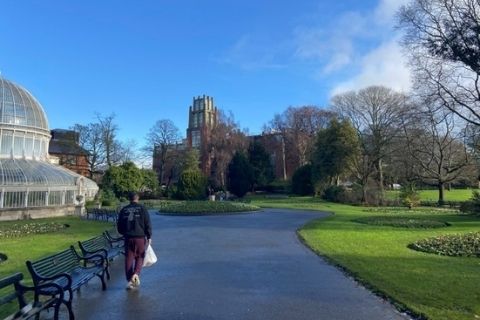 12:15pm
After catching up with some course mates outside, I head into Botanic. There are plenty of places to grab a bit along Botanic Avenue, and it's only a short walk from my lecture theatre, as I've shown in the map diagram below.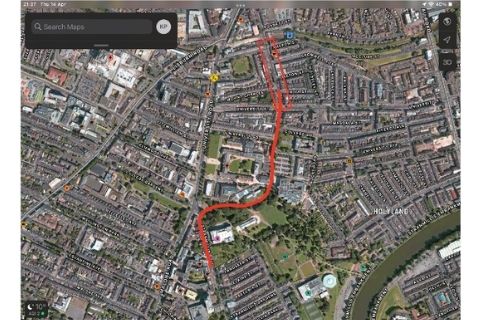 A personal favourite of mine has to be Greggs. A sausage roll & a latte, even on a university budget, simply cannot be beaten. Other regular haunts of mine would be Maggie May's or Kaffe O.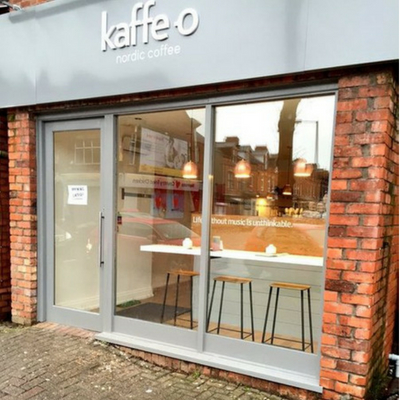 12:45pm
Ideally, if I have enough time before my fortnightly afternoon labs, I'll pop into the McClay library. I find it handy to use this time to either go over my morning lectures, or to review any pre-lab material I might have to complete before the afternoon session. Today I completed my pre-lab quiz.
1:50pm
I arrive at the School of Biological Sciences Building, for my laboratory class. Today we were completing a Genetics experiments, which involved experimentation with Drosophila flies. These labs are slated to last from 2-5pm, but can vary in length. This is one of my personal favourite parts of the course. Getting hands on with lab equipment & reinforcing previously taught lecture material in the process is a star feature of the Biomedical Science course at Queen's!
5:00pm
By this time, I'm usually back at Elms, having finished with my labs. The Biological Science building is only a 10 minute walk from Elms BT9, so it's a quick trek up the hill and into Elms for dinner.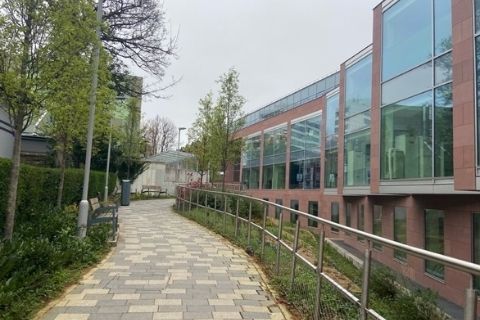 8:00pm
Now all of the learning is done for the day, it's socialising time. Personally, I'm partial to grabbing a pint with friends, especially on as long a day as lab days. The Speakeasy (the Students' Union bar) is always a good shout, with cheap pints and good music a guarantee. Of course you can always venture further into Belfast, to Limelight or Thompson's, but after a long day somewhere closer to home sometimes proves the best plan of action.
Find out more
Caitlin Piper

Biomedical Science | Undergraduate Student | Co.Down, NI

I'm in my first year at Queen's studying Biomedical Science. I'm from Co. Down but I rarely visited Belfast before starting at Queen's so I'm still learning my way around and finding all of the best haunts.

I enjoy reading in my spare time and posting on my TikTok account. I started my TikTok account as a means of staving off the first lockdown boredom, and nearly two years on I've amassed over 51,000 followers and nearly 3.6 million likes across my videos.