A day in the life of a Public Health Student at Queen's
Join Egyptian student Reham Lasheen as she takes us through a day in her life as a Public Health student at Queen's.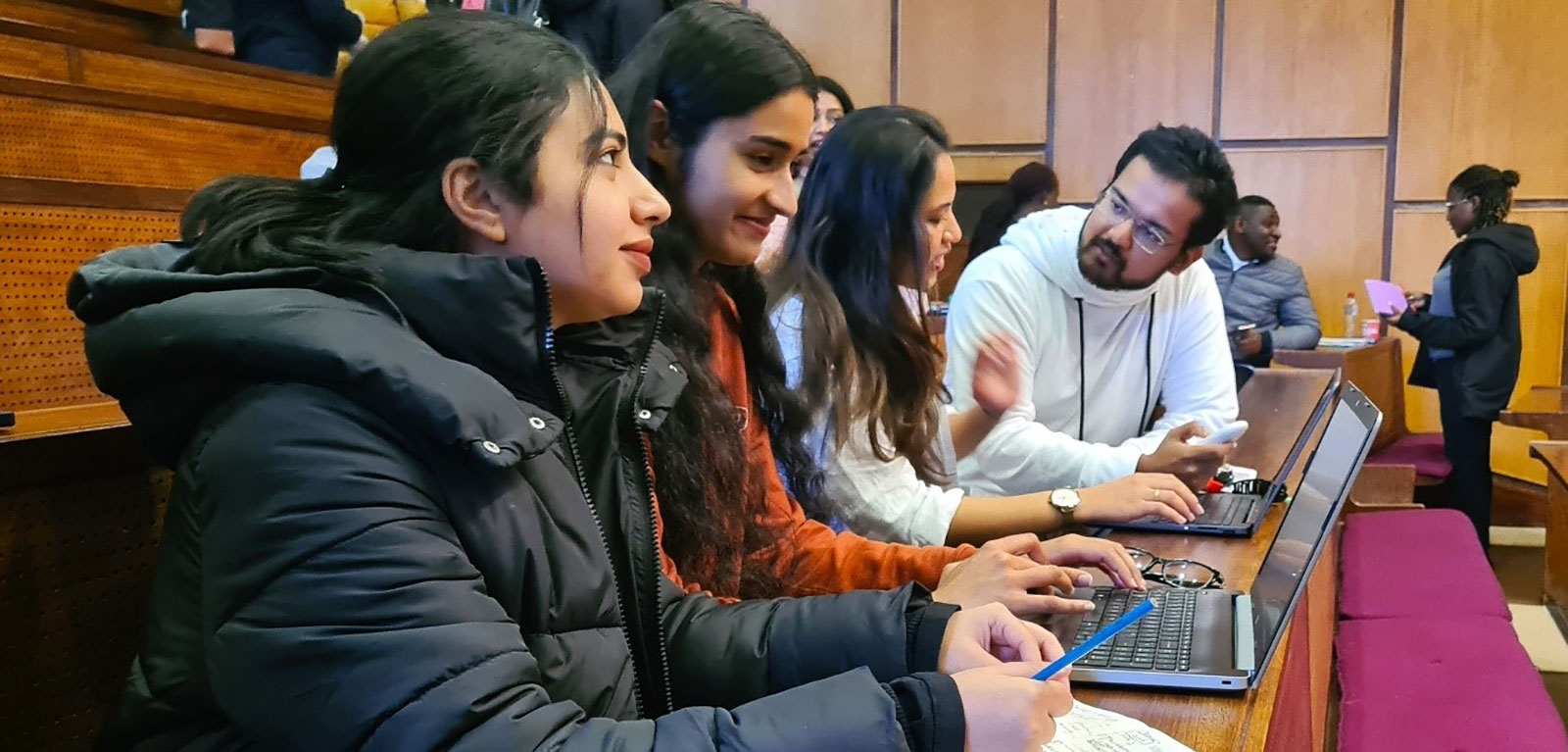 Most of my classes take place in the Centre for Public Health (CPH) at Royal Victoria Hospital and as I walk to class I am always surrounded by beautiful landscapes.
How the program works
For semester 1, Both Global Health and Public Health students share the same core modules and follow the same schedule. Typically, we have classes 3-4 days a week. Running from 9.30/10.00 AM– 3.30/5.00 PM. Typically classes are held at two locations the Royal Victoria Hospital (RVH) and Belfast City Hospital (BCH) sites.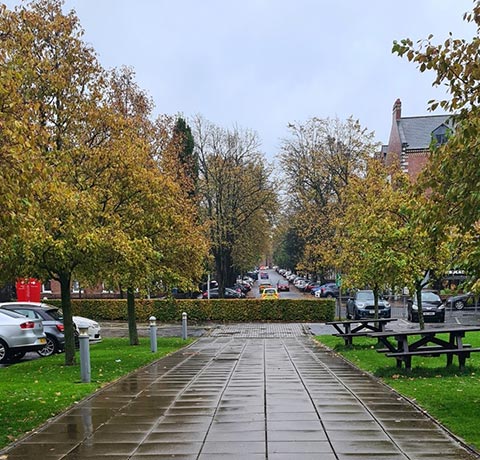 See a different side of Belfast as a Medical student
Insider Tip: You can feel a bit isolated from other students, as they usually have their classes near the main campus, but with our large class size and friend's company, you will almost always find something happening. Also, when you're at City Hospital, the newly established student centre is only a 5-min walk away!
As for how I reach my daily destinations, I tend to mix between walking and taking the bus depending on the weather and my physical condition that day.
9:15 AM Walk to class
Once I see the distinct Loaf building from afar, I know I am just few steps away from the Centre for Public Health and can slow down a bit and enjoy the view.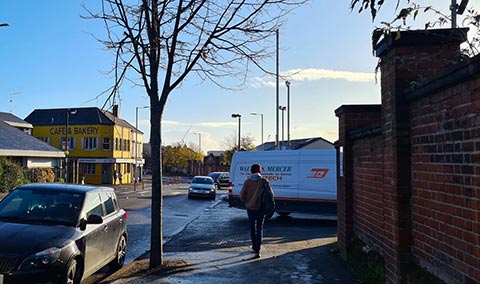 The yellow building is The Loaf
9:30 AM Classes start
We make a start! I found it useful to print the lecture notes for some modules, for example the medical statistics. As it keeps you focused and catching up with what is being said. We have short 10-minute breaks between lectures, just enough for you to take a breather, go to the washroom and freshen-up or chat with a friend.
1:00 -2:00 PM Lunchtime
We have dedicated spaces and access to kitchen facilities so you can warm-up your lunch or anything else from nearby cafés such as The Loaf or the shop at the Royal Victoria Hospital. You could also visit the medical library which is just a few meters away from the Centre for Public Health to catch up on your reading or do some work using the computer facilities.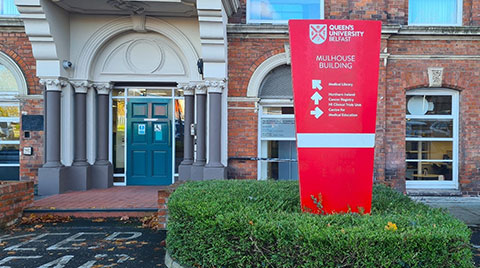 The Medical Library is in the Mulhouse Building
2:00-3:30 PM More class
A typical final session will end at 3:30. Yet sometimes, we have extended sessions that will last up to 5:00 PM.
Insider Tip: The Course is intense, and exam season comes at you in no time. Make sure you are up to date with your reading, and you will be fine.
4:15 PM Home time
I'm usually back at my Queen's accommodation in Elms BT1 by 4:15pm. I would typically have dinner, catch up with my flatmates and then get some work done. I make sure to have some time before I sleep when I either head to the coffee bar downstairs to grab something and chat with friends or just have some quality time alone listening to music and making some art.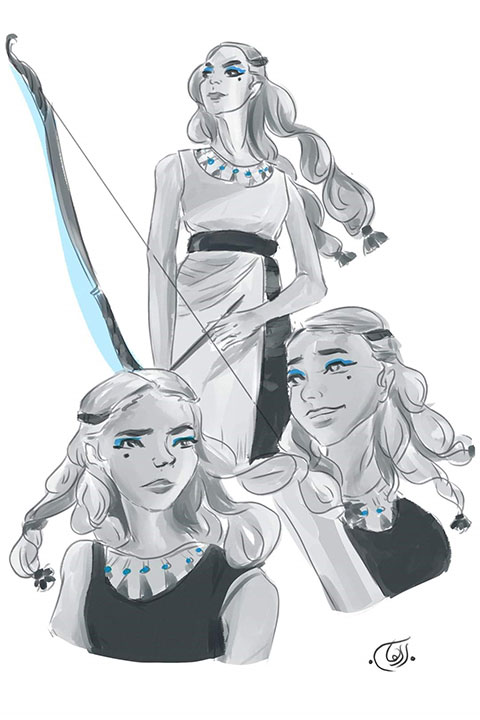 Unwind with art!
Insider Tip: It is important to have dedicated time slots to unwind and just chill or do something you love.
If you ever feel overwhelmed, you can talk to your Residential assistants, program support advisors, or reach out for the wellbeing and mental health services at Queen's. They will always be happy to talk with you 24/7.
Find out more
Reham Lasheen

Public Health| Postgraduate Student | Egypt

My name is Reham Lasheen. I graduated in 2022 with a bachelors of medicine and surgery and I am here a year later pursuing MPH at Queen's.

Aside from everything medicine, I also enjoy art and writing- I have an online art gallery and socials and a published short story in a group project book! I live in Elms BT1.