Volunteer Opportunity at Queen's: Language and Solidarity Initiative (LASI)
Give back and gain skills when you volunteer with the Language and Solidarity Initiative (LASI). Learn about the initiative from American student blogger Tessa.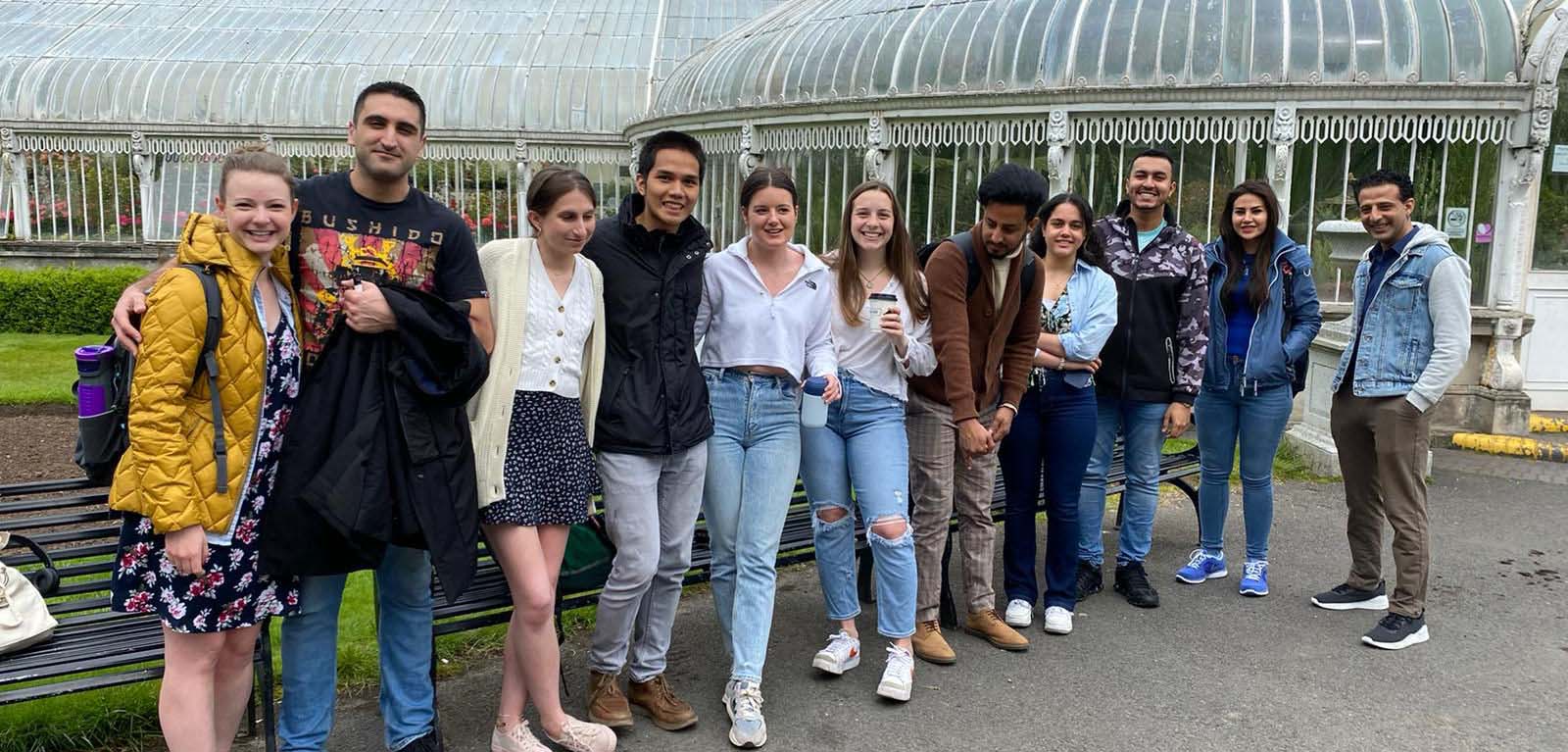 When I came to Queen's I knew I wanted to join a service group to give back to the community. As a Conflict Transformation and Social Justice MA student, I was drawn to the Language and Solidarity Initiative due to its work with asylum seekers and refugees transitioning to Belfast. If you are looking for a service group to volunteer with, I highly recommend LASI!
Being an English Mentor
LASI mentors newcomers to Belfast in English to support their transition. In partnership with the QUB Catholic Chaplaincy and the Horn of Africa People's Aid Northern Ireland (HAPNI), the volunteer group delivers varying levels of English classes, cultural events, and a book club!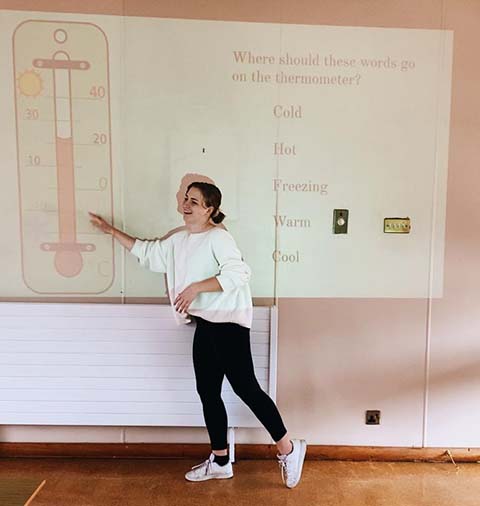 Tessa teaching
When I first got involved, I shadowed an experienced English grammar teacher in a class once a week. After I felt comfortable leading my own class, I was put in charge of a beginner class in the Spring semester. During this time, I trained three teachers who came from all different majors: one was a law student and another was an English PhD. Now I co-teach a summer beginners English Class, so I can take time off for trips.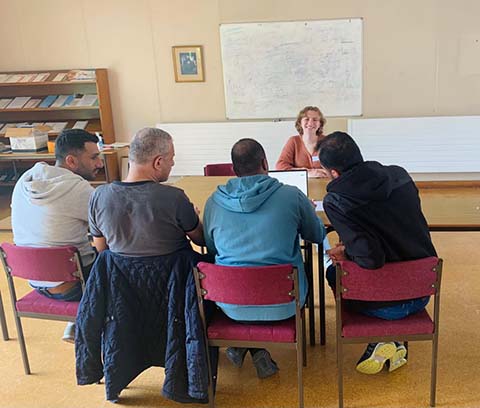 Tessa with a group of students
Being a volunteer for LASI is great because you get a flexible schedule based on your own availability and it's only once a week! Even better than flexible hours, you get to help your students grow and become more confident in and out of the classroom.
Beyond the Classroom
At the cultural events, I learn more about where my students are from and their backgrounds. For example, many of our students are from Eritrea, so I got to try traditional Eritrean coffee.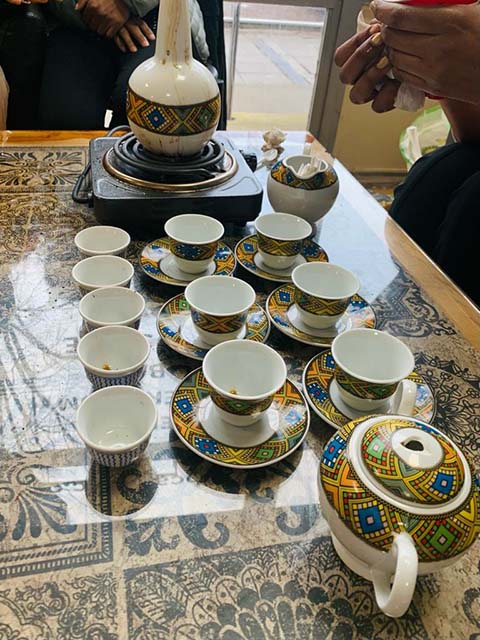 Eritrean Coffee
So far, I attended our winter holidays event and our spring break event and had a blast at both! At the winter holidays event, we played charades to practice seasonal English vocabulary and had holiday snacks and desserts. Later, at the spring break event, we ate injera, a dish traditionally made in a couple of our student's home countries.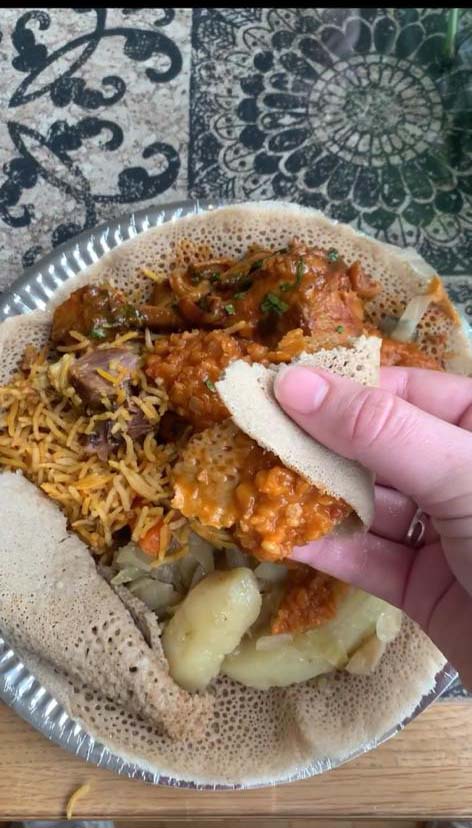 Injera
I love volunteering with LASI because of the excellent group of students and volunteers. I constantly see the volunteers going above and beyond to support students outside the classroom by seeking new ways to serve.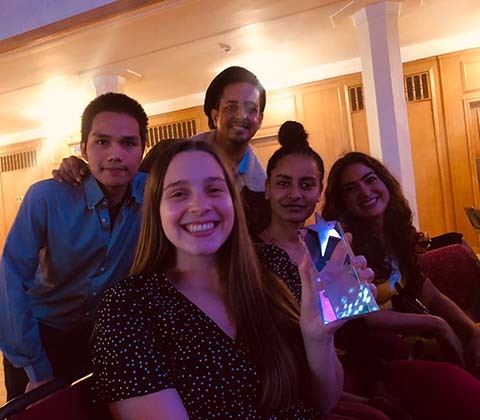 The LASI volunteers with their Outstanding Service award
We started a book club for students looking for a challenge and wanting to be engaged outside a classroom setting. Right now, our book club is reading Narnia. I'm excited to see how these summer classes go and the growth and friendships we will have along the way.
If you are interested in joining LASI please feel free to email me at trendina01@qub.ac.uk.
More info
Conflict Transformation and Social Justice
Tessa Rendina

Conflict Transformation & Social Justice | Master's Student | USA

I am a 22-year-old Conflict Transformation & Social Justice MA student at Queen's. I moved to Belfast from the Mid-Atlantic region in the US in September 2021. Outside of class, I play Gaelic football, volunteer for the Horn of Africa People's Aid NI by teaching English to migrants living in Belfast, and intern for the Centre for Democracy and Peace Building. Additionally, I love to hike, surf, and boulder (even though I am not the best at them). I look forward to sharing my experiences with you all!