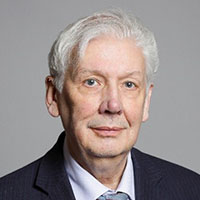 Professor Paul Bew (The Lord Bew)
Queen's University Belfast
Share
Talk 1
Home Rule and the Ulster Crisis
This talk outlines the historic failure of the union concept for most Irish people while explaining also its popularity in the north east.
It will deal with the tragedy of the failure to achieve a peaceful compromise during the home rule crisis and end with a note on the economics of the union.
Watch the talk above or on the BBC website.
---
About Professor Paul Bew (The Lord Bew)
The Lord Bew (Paul) is Emeritus Professor of Politics in the School of History, Anthropology, Philosophy and Politics at Queen's University Belfast. He has served as an independent Crossbench Life Peer since 2007, currently as Chair of the House of Lords Appointments Commission.
He has previously acted as historical advisor to the Bloody Sunday Tribunals, served as advisor to David Trimble and made extensive contributions to the Good Friday Agreement process. He is an honorary Fellow of Pembroke College, Cambridge and Member of Royal Irish Academy (MRIA).
Further Reading
You may also be interested in