Teaching Resources - Recent events
Download materials from our most recent events
Teachers Resources
Useful Links
The list below includes helpful information on a number of different topics around university life. Click any of the links for more details.
Our Corporate Plan for 2016-21 sets out a roadmap for the further development of our University over the coming five years. It will support the delivery of Vision 2020 underpinned by our Priorities for Growth and our Core Values.
Our Education Strategy will be transformative and will articulate the University's core values of Respect, Integrity, Excellence, Ambition and Connected through the application of five key principles.
This supports those who are considering alternative options post-18 as well as those looking at graduate opportunities.
The official website for comparing UK higher education data. It includes official data for undergraduate courses on each university and college's satisfaction scores in the National Student Survey, jobs and salaries after study and other key information for prospective students.
Provides a consolidated guide on all matters which have an impact on tuition fees and associated charges.
Provides a complete and easy to access service for citizens.
Provides useful, up to date advice for parents about the career options available to their children.
The Northern Ireland Strategy for Further Education, January 2016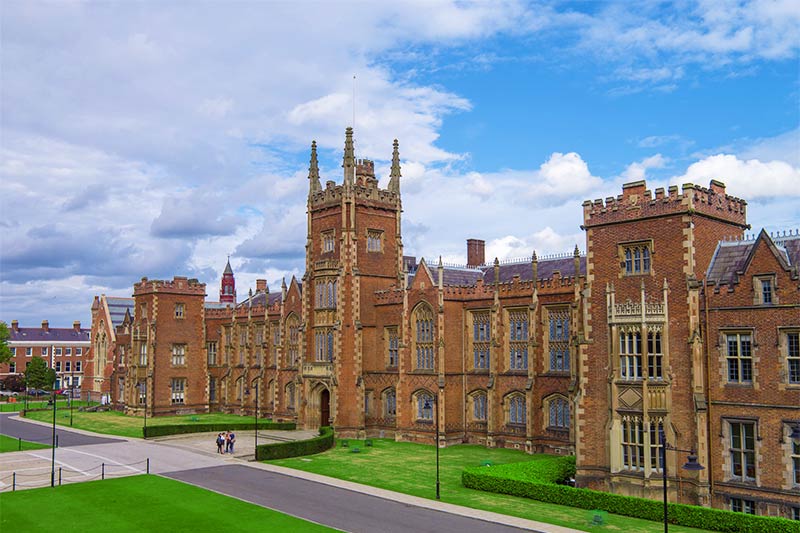 Teachers Resources
Watch our videos
Click below to view videos from our Youtube channel.
Download a video
Teachers Resources
Continuous Professional Development
Queen's offers an array of challenging and rewarding Continuous Professional Development programmes for teaching professionals on both a full-time and part-time basis. Whether you wish to update your knowledge or refresh your skills you will find one of our courses to meet your needs.
The School of Social Sciences, Education and Social Work (SSESW) plays a leading role in influencing the development of educational policy and practice in Northern Ireland and has an established reputation for providing challenging and rewarding courses for professionals on both a full-time and part-time basis. Find a course at the School.
See our list of Short Courses here and enrol online.
Our postgraduate degrees provide a challenging environment of critical reflection and high quality professional development in a number of areas. On offer are:
Download a Prospectus