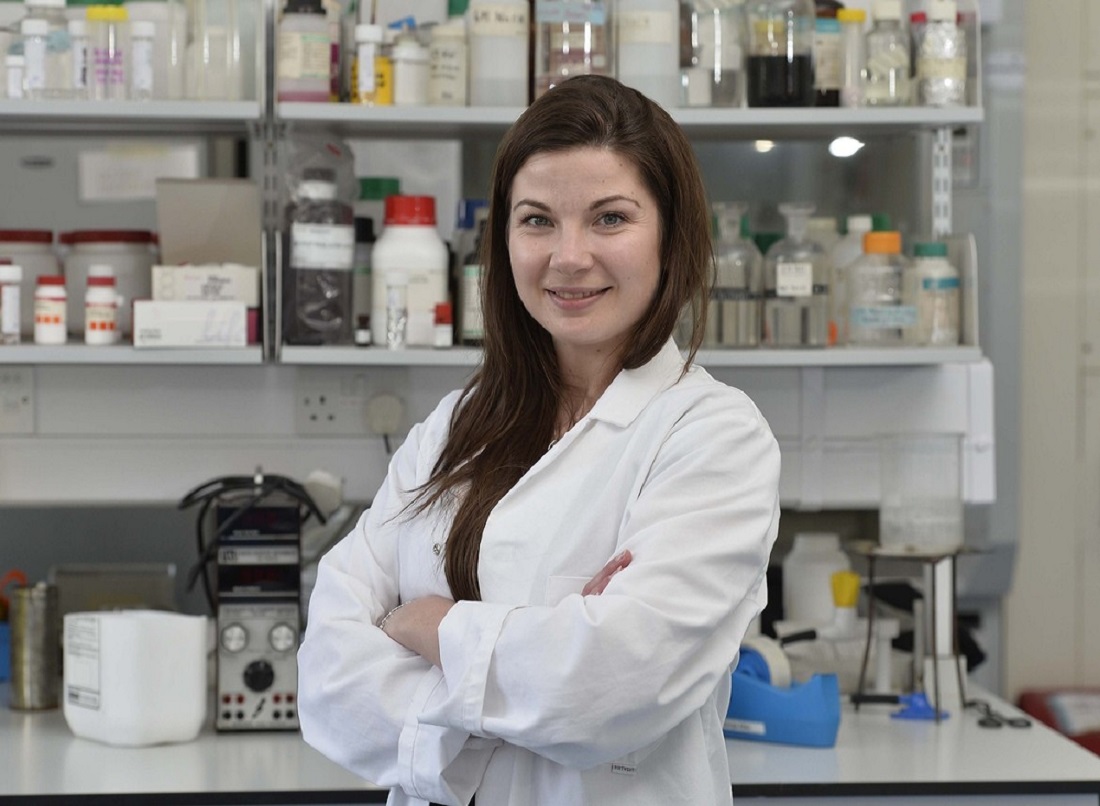 KTP: Cirdan Imaging LTD - Images That Will Speed Up Diagnosis
Project: Using data analysis technology to give motor insurance underwriters a clearer driver risk profile
Q: Hugh, as a founder of Andor Technology, a spin-out from Queen's, you already knew the advantages of working with the University, didn't you?
HUGH: I was doing my PhD at Queen's when we started that company, focusing on developing leading-edge camera technology for research. We're very proud of its success and the support we had from QUBIS Ltd. The company's been subsequently acquired by Oxford Instruments but I'd been at the helm for 19 years and I was looking for new challenges. A key interest was imaging for medical purposes so I had a bit of an apprenticeship in the US for a couple of years and then I came back and set up this company in 2010. A lot of pathology is about imaging but historically they don't take pictures. They look at the tissue and describe what they see. Now imaging is becoming much more important so we developed the company to help capture those images as a first stage and then see in the future if we can provide more analysis to enhance and accelerate the speed of diagnosis.
Q: And what led you down the KTP route?
HUGH:I had experience of KTP with Andor Technology. For a small company, it's often difficult to do all the leading-edge research you'd like to, especially when you're focusing on other day-to-day activities and growing sales, but KTP allows you, very cost-effectively, to link in with university research and work on the longer-term goals of the company.
"The concept of universities and companies collaborating is such a good idea."
Q: Agnieszka, what attracted you to the project?
AGNIESZKA: I have a Masters in biology from Poland and a PhD in biomedical science from Queen's. My PhD was on Raman spectroscopy and imaging systems and the KTP is about designing a new imaging system, using Raman spectroscopy, so that was the perfect match. It was as if someone had written the project for me.
HUGH: Agnieszka had exactly the experience and ability we're looking for. It was a very good fit. She's a very hard worker, very innovative, she has a lot of ideas, she doesn't need prompting and that's all great for a small company.
AGNIESZKA: And there's a lot of support from my academic supervisor, Dr John Nelson, from the School of Biological Sciences, who has important knowledge and experience. He makes a really
important contribution.
HUGH: John was very helpful from the start. When we were having initial discussions with various people at Queen's, he had a lot of ideas about how we could use imaging to help the diagnosis of normal tissue and we rapidly set up the KTP after that.
AGNIESZKA: The problem we're trying to solve is very challenging and we have to look at it from different angles at the same time. I've been given a unique opportunity to work on something of enormous interest to me. Working with John and Hugh is an honour – John for his research and Hugh because he is such a successful businessman. I have deep respect for both of them.
HUGH: We can compare normal tissue and abnormal tissue very effectively but now we need to build on that to be able to take some hard measurements. After that we'll be in a strong position to look at how the technology and the science can be developed into a medical device, which is what we're hoping for. We always planned this to be a very strategic development. A medical device can take quite a while to bring to the market. We knew this would be long-term, a five-year path, so we looked to see what we could do within the shorter timescale of the KTP to make sure we're on the right track. That will help us bring in more support, such as European funding, to help take it to the next stages.