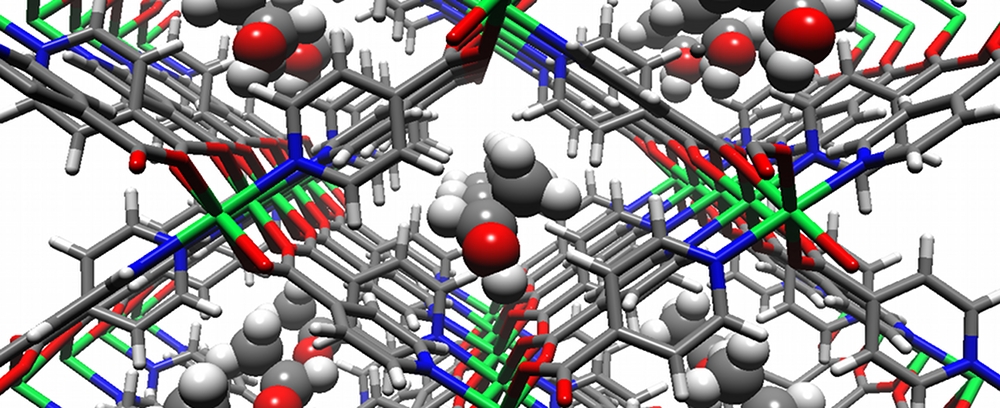 MOF Technologies Ltd - an exciting new venture created by Queen's
MOF Technologies Ltd was established in August 2012 by QUBIS Ltd in partnership with NetScientific and Professor Stuart James. On spinning out it achieved a NISP 25k Award, external funding for fellowships, secondments and early investment. In 2014 it received further significant corporate investment from outside NI.
The company is based around a core technology developed over the past decade by Professor Stuart James, Chair of Inorganic Chemistry. This patent–protected technique provides an environmentally friendly, low–cost method for the manufacture of metal organic framework (MOF) materials. These MOFs have a number of high-value applications. This includes applications as heat adsorbents in heat pumps, in gas storage (particularly for natural gas in vehicular transport) and in carbon capture and gas and liquid filtration.
This venture was led by Dr Paschal McCloskey, a member of the Queen's Commercial Development team. Hence, it was directly supported in part by HEIF funding. This funding has been leveraged many times over – including with investment from outside NI. Dr McCloskey has, himself, spun–out to lead the venture.
MOF Technologies Ltd currently has a core team of five. This includes Dr McCloskey as CEO, Prof Stuart James as CTO along with three Production Chemists – creating new high tech employment. There are also numerous PhD-sponsored studentships alongside the expanding production team. The management team behind MOF has a wealth of experience. This includes IP commercialisation and management experience in the start-up arena, particularly in the High Tech Industry Sector.