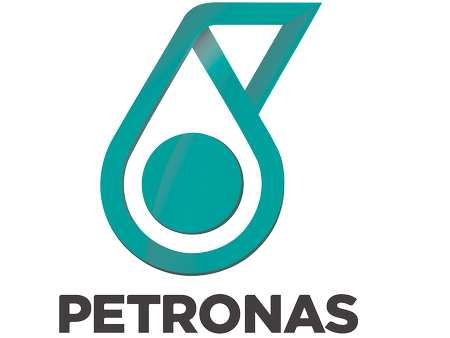 PETRONAS partnership - Royal Society of Chemistry (RSC) Award
The University, through the School of Chemistry and Chemical Engineering, has an ongoing collaborative partnership with Petronas, a major Malaysian oil and gas company, which was renewed in 2012-13 for a further five years.
Queen's University Belfast has been named among the winners of the prestigious Royal Society of Chemistry (RSC) Awards for its ground-breaking work in removing harmful mercury from natural gas.
The RSC Teamwork in Innovation Award is the latest in a string of national and global prizes for the University's partnership with Malaysian oil and gas giant PETRONAS, which has developed a much more environmentally friendly and safer gas production process. The award recognises collaborative teamwork to achieve an innovative solution or process and is judged by a panel of entrepreneurs and industrialists.
Queen's collaboration with PETRONAS is one of a number of partnerships between the University and global leaders in business and industry. The technology developed by Queen's University Ionic Liquid Laboratories (QUILL) and PETRONAS is being used to produce mercury-free natural gas at two PETRONAS plants in Malaysia. Explaining how it works, QUILL Director Professor Martin Atkins said: "Mercury is one of the biggest threats to downstream processing in the oil and gas exploration industry, so it is a huge problem for companies like PETRONAS. It contaminates natural gas, corrodes processing equipment, and compromises the safety of processing plants and the quality of the end product. The amount of mercury present can vary considerably, which makes it incredibly difficult to manage.
"We developed a new ionic liquid based formulation which completely removes mercury from natural gas and is capable of handling the unpredictable surges of mercury in the gas stream. The result is a robust technology, providing a cost-effective and sustainable production process. It is a cutting-edge development, and we are delighted that it has been recognised by the Royal Society of Chemistry."
This latest accolade is further recognition of the global impact of Queen's world-leading research in 'green' chemistry. The mercury removal project was also the major winner at the global Institution of Chemical Engineers (IChemE) Awards in November, receiving three awards, and was recently named in the IChemE Roll of Honour. In 2013, Queen's ionic liquids discoveries were named the Most Important British Innovation of the 21st Century in recognition of their potential future impact on the world, in a poll initiated by the Science Museum, beating the Nobel Prize winning Higgs boson and graphene discoveries.
QUILL is home to nearly 100 scientists who are exploring the enormous potential of ionic liquids or 'designer solvents'. QUILL Director Professor Ken Seddon said: "Ionic liquids are salts that remain liquid at room temperature and do not release hazardous vapours. They can be used as non-polluting alternatives to conventional solvents, and are revolutionising chemical processes by offering cleaner, greener and smarter solutions to traditional methods.
"Queen's is dedicated to advancing knowledge and changing lives, and QUILL's work on ionic liquid chemistry has a bearing on most of our lives. Ionic liquids have huge potential to revolutionise how we live and work, and our impact on the environment, and Queen's is recognised as a global authority in this increasingly important area of research." Dr Robert Parker, Chief Executive of the Royal Society of Chemistry said: "Each year we present Prizes and Awards to chemical scientists who have made an outstanding contribution, be that in their area of research, in industry or academia.
"We're working to shape the future of the chemical sciences for the benefit of science and humanity and these Prizes and Awards give recognition to true excellence.
"Our winners can be very proud to follow in the footsteps of some of the most influential and important chemical scientists in history."
The research emanating from the partnership will be in Petronas' key strategic areas of contaminants removal and biochemical processing. The framework agreement enables the development and contracting of individual research projects, secondment of Petronas research staff to Queen's, technology transfer programmes, graduate and postgraduate education of Petronas staff at Queen's, and the joint pursuit of external funding. The Petronas collaboration has significantly enhanced the University's reputation in this area and led to exploratory discussions with similar organisations in other countries.