EXPERIENCE MORE
A WORLD-CLASS EDUCATION IN A THRIVING CITY

Over 100 international students come to Queen's each year to study abroad for a semester or an academic year. The Study Abroad programme is particularly popular with students from the USA, Canada, Australia and China.
Study Abroad Brochure September 2023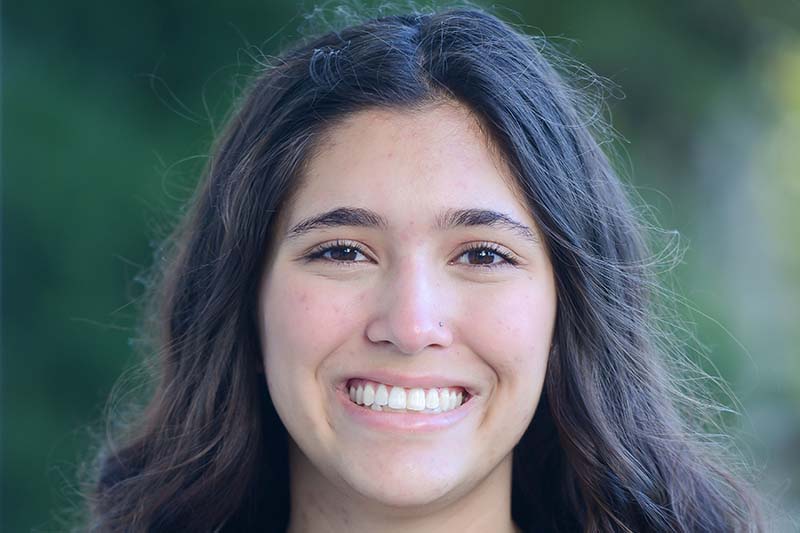 Podcast with Study Abroad Student, Pria Sharma
Check out our recent interview with visiting student, Pria Sharma, from Belmont University in Nashville Tennessee.
"When I arrived in Belfast, the first thing that struck me was the kindness of everyone in the city. From professors to fellow students to waiters, everyone welcomed me with open arms. This continued for all of my trip and the hospitality of everyone really made Belfast feel like a second home. I was able to travel and learn more about the world as well as take classes from amazing lecturers and learn alongside other Queen's students. Studying abroad in Belfast was highly formative to my university experience and I hope to be back in the beautiful country soon."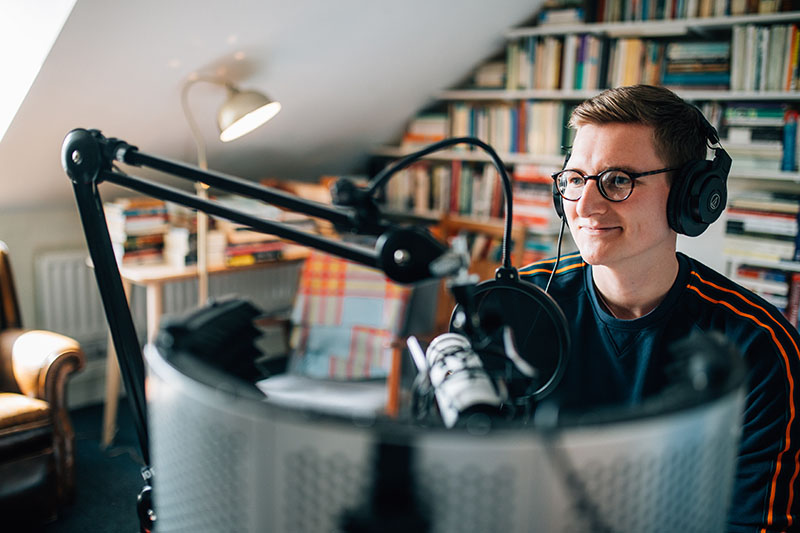 What can I Study?
Study abroad students can choose to study almost any subject Queen's offers across our three Faculties.
Examples include:

• Conflict Transformation and Social Justice
• Ethnomusicology
• Economics
• Engineering and Computer Science
• Biomedical Science

Interdisciplinary study is also possible dependent upon pre-requisites being met and timetabling, eg Irish Folklore/Molecular Cell Biology/Bio Chemistry.
Study Abroad Modules List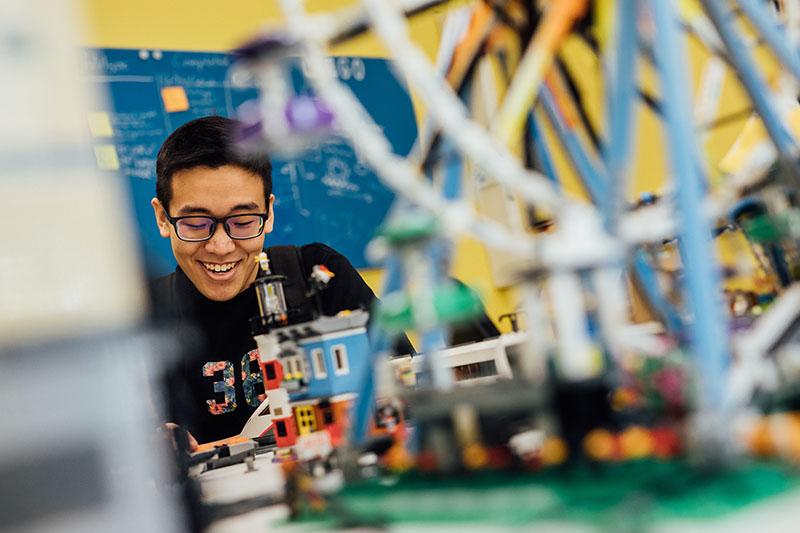 Applying for Study abroad
Study Abroad is open to those students currently undertaking an undergraduate degree from an accredited university.
Applicants should normally have completed at least one year of university study.

Students are required to have a GPA of 3.0 overall from their current home university grades. Some specific subject areas chosen may require evidence of prior study and attainment.
Module choices, an academic reference and official transcripts from the home university outlining obtained grades are required for applications.
How to Apply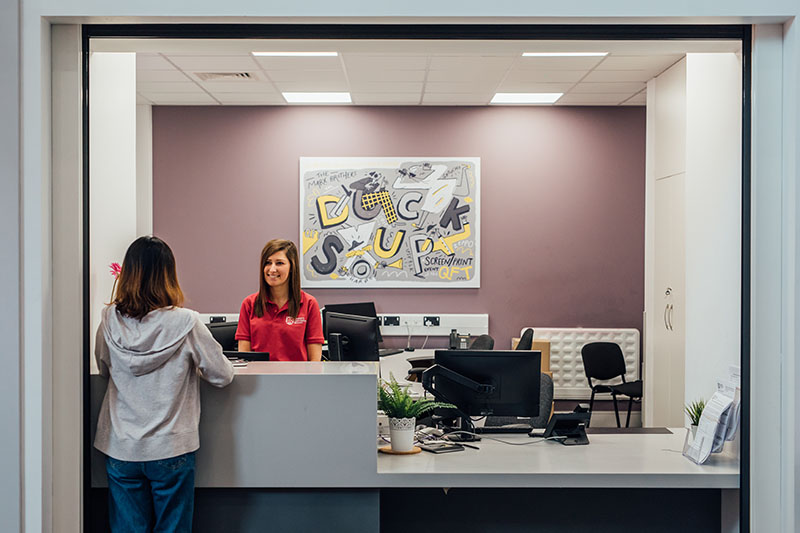 Accommodation
Queen's accommodation buildings are located within easy walking distance of the University in a pleasant residential area.
All accommodation is self-catering with en-suite options and internet access.

Queen's Quarter is a great place to live and Queen's University's historic, city-based campus is set in south Belfast, a 10-minute walk from our halls of residence.
Staying at Queen's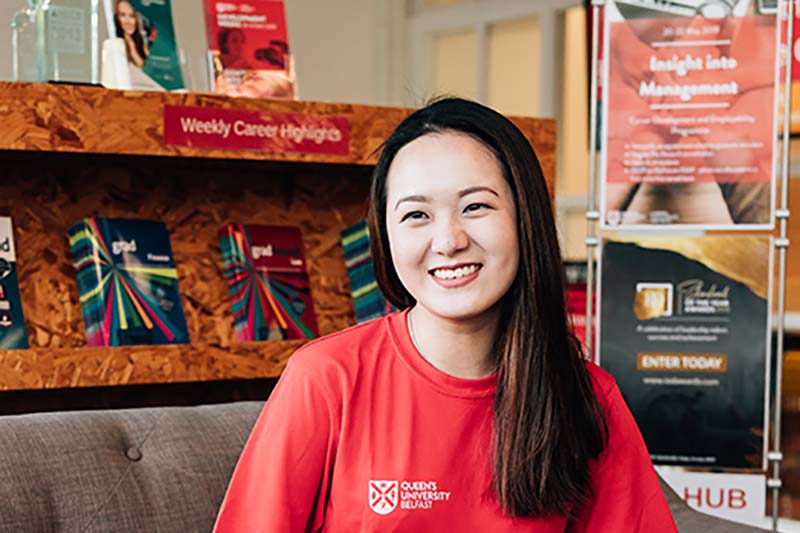 Orientation Programmes
Orientation programmes run in mid-September and late January to coincide with the start of semester, helping study abroad students get familiar with their new environment.
There is also information on adjusting to university study, living expenses and tours of the recreational facilities and city of Belfast.
Orientation and Arrival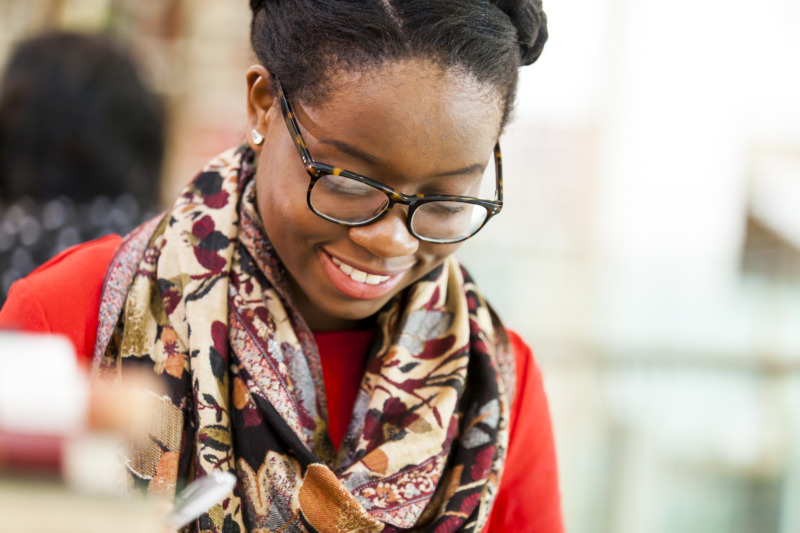 Learn about
Visas, immigration and employment
The type of student visa you will need will depend on your nationality and the length of time you plan to spend studying in the UK at Queen's. Queen's will provide the required documentation and guidance to successful Study Abroad applicants for their visa application.

All you need to know about applying for your visa.
More information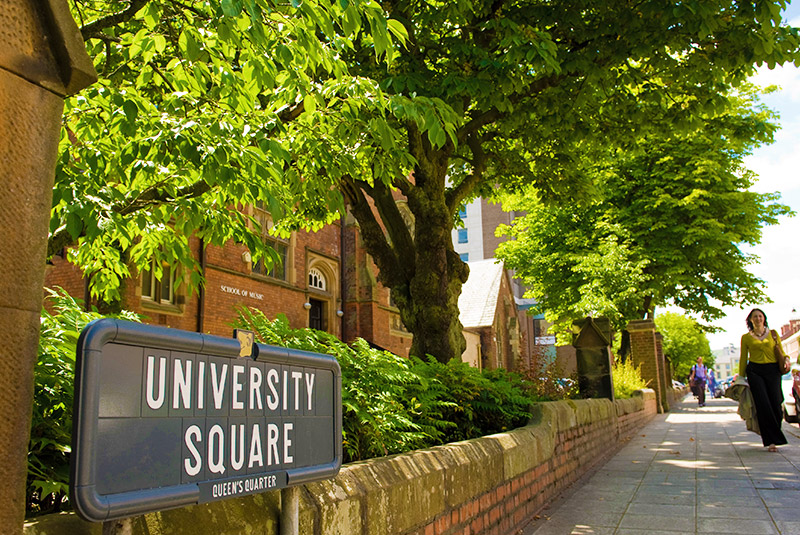 An amazing opportunity to experience life in Belfast
Make new friends and live alongside local young people from Ireland and the UK for a truly immersive experience in another culture.
Just an hour by air from London and an two hours drive from Dublin, Belfast is awash with enthusiasm, culture and that famous Irish friendliness.
Orientation and Arrival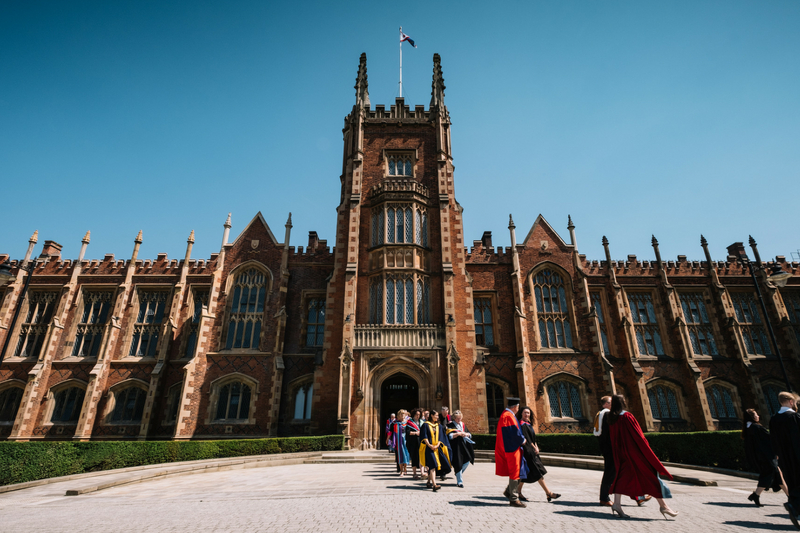 The UK's 9th oldest university
We've been here for more than 150 years, quietly building a reputation that puts us among the world's top 140 universities for graduate prospects.*
Spend one semester or a full academic year at Queen's being taught by world leading researchers and experts in the field through lectures, tutorials or practical laboratories, in state of the art facilities.

*QS Graduate Employability Rankings 2020
Rankings and Reputation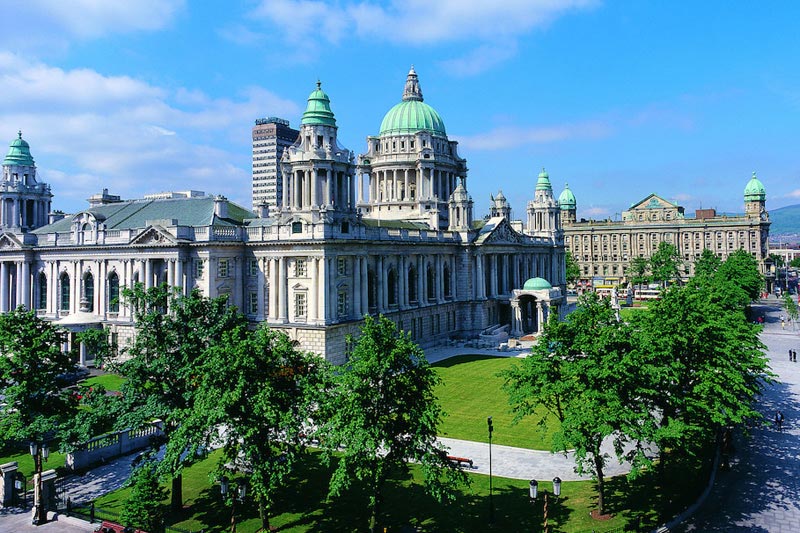 A city with a rich past
From the building of the Titanic to the present day, Belfast's story is a fascinating one, and on the current 'Must See' destination list.
A vibrant, friendly, forward-thinking city, Belfast is great value for money and is also the safest region in the UK (British Crime Survey 2014).

A city with innovation at its heart, technological advances infiltrate every sector helping to build our competitiveness on the global stage. There are almost 900 international companies located in Northern Ireland, making Belfast the second most successful city in the UK (after London) for attracting US trade.
Stunning scenery across the country
On our doorstep is some of the most beautiful countryside and coastline you'll ever visit.
There's plenty happening outside the city, including the famous filming locations for the HBO series Game of Thrones, the awe-inspiring Giant's Causeway, voted the UK's best Heritage Attraction, and the Mourne Mountains, an Area of Outstanding Natural Beauty canonised as CS Lewis' Narnia.
Explore Northern Ireland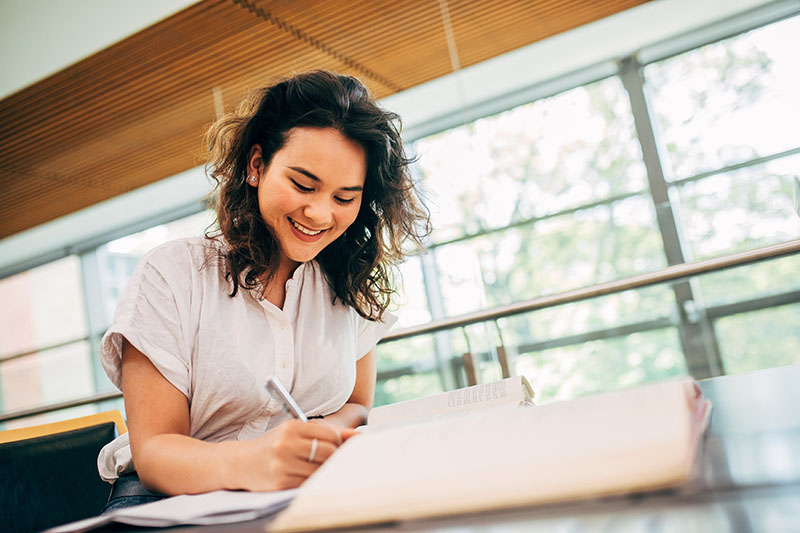 Transfer Credits
You will not only gain new marketable skills and enhance your career prospects.
In addition Study Abroad students at Queen's can also transfer credits back to their home university.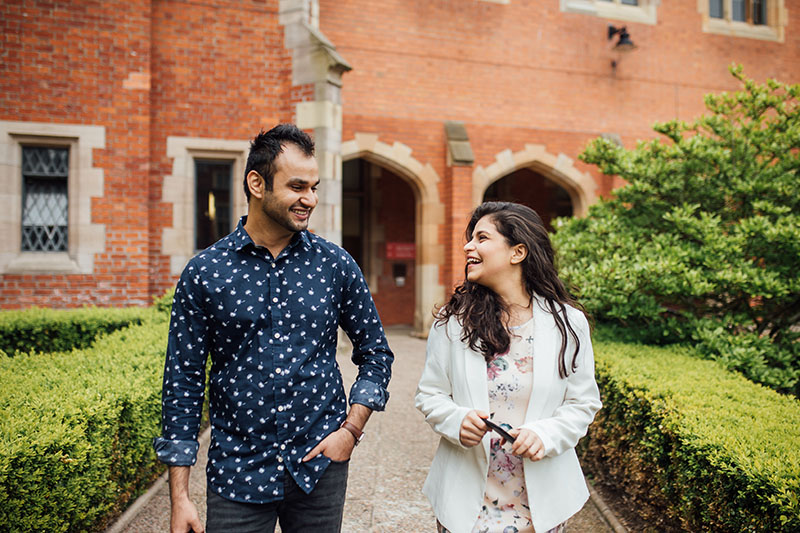 Queen's Loyalty Scholarship
If you decide to return to Queen's we will do our very best to ensure you are taken care of so you get the best from your time with us.
Study Abroad students who return to Queen's to complete a full-time undergraduate or postgraduate degree are also eligible for 20 per cent tuition fee reduction in year one.
International scholarships 2022 Entry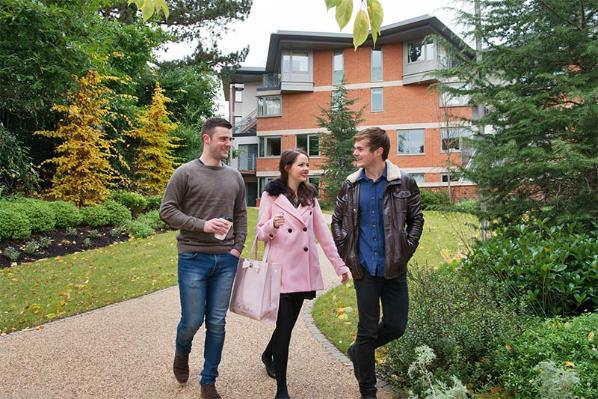 I wanted to be in a place that would deepen my understanding of my Politics degree- a place that would bring the theory I learned into sharper and more personal focus. I found that in Belfast. Emma Paul
Oberlin College
Ohio