Queen's planning experts call for regeneration to support reconciliation
Northern Ireland's planning policies need to change to better facilitate reconciliation and good relations, according to a report from Queen's University Belfast.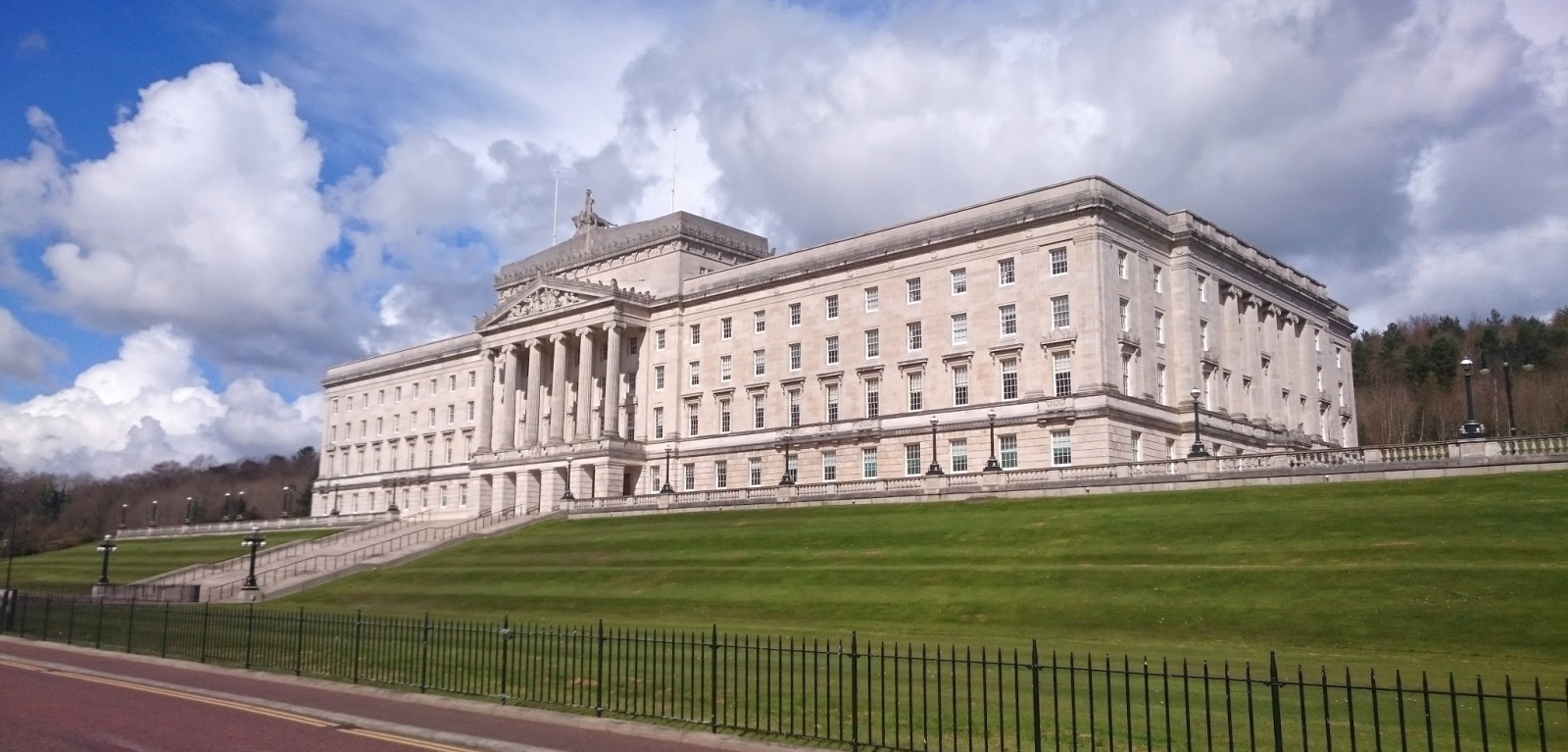 The report from the Planning for Spatial Reconciliation research team at Queen's School of Planning, Architecture and Civil Engineering calls for regeneration to operate in tandem with reconciliation.
The report, entitled 'Making Space for Each Other: Civic Place-Making in a Divided Society' recommends criteria for planners to assess whether specific plans and development schemes are in compliance with the central goal of creating a shared and equitable society.
The research was funded by the Special EU Programme Body under the EU's PEACE III programme. The research team at Queen's worked in partnership with the Planning Policy Division of the Department of the Environment.
Lead researcher Professor Frank Gaffikin said: "Planning is a key feature of the transformation to a shared society. Northern Ireland's conflict centrally concerns disputes around territory, sovereignty, and identity. Planning is about the social shaping of space. Therefore, planning is not only relevant, but crucial, to the resolution of that conflict.
"Our report questions whether the present institutional and policy environment will deliver the kind of peaceful and inclusive place that Northern Ireland can become. This is particularly relevant for Belfast which, while economically dominant in the region, has high shares of poverty, and sectarian and politically destabilising incidents.
"The report recognises that planning itself needs to change. First, it has to get beyond the physical aspects, such as zoning for different land-uses. Rather, it should go beyond the traditional statutory functions of development planning and management to focus on linking the wide-ranging issues of good place-making. It should include area-based policy and initiatives relating to deprivation, education, economy, health and housing. In turn, all these aspects need to be embedded in an improved strategy to promote good relations.
"Second, the duty to deliver planning has been returned to newly re-organised local government in Northern Ireland. The combination of new planning, new ways of doing planning, and new democratic structures for its delivery and accountability, offers unique opportunity for imaginative approaches to how we make good places, even in bad circumstances. Regeneration needs to operate in tandem with reconciliation."
To underpin the proposed new planning model, the project identified a set of universal principles for development in a contested society. From these, it recommends criteria for planners to assess whether specific plans and development schemes are in compliance with the central goal of creating a shared and equitable society. The Shared Space Planning Principles are:
No one has a right to claim any territory on behalf of a communal identity. All of the city should be considered as shared space.
Since the city as a whole is every resident's neighbourhood, urban policy and planning should be concerned to create a pluralist city for a pluralist people - open, connected, and inter-dependent.
Civic values of equity, diversity, mutuality, and social cohesion should take precedence over those ethnic or community values, rooted in tribal partisanship.
Capacity for such interlocking networks and good relations should be cultivated as a central mark of genuine community development.
Initiatives concerning peace-lines and contested spaces should be considered within the regeneration of their wider environments.
Development of disadvantaged areas requires a collaborative and co-ordinatedapproach involving cross-community local groups working with multi-agency teams to achieve deliverable outcomes, reviewed by an informed external body.
Poor physical connectivity among neighbourhoods, and from those neighbourhoods to sites of employment, services and education, should be addressed as a priority. Road engineers need to acknowledge the role that they should play in helping to stitch the fragmented city back together again.
New housing developments need to avoid the replication of single identity social and/or religious communities and should aim to create mixed neighbourhoods, well-linked to wider city opportunities.
Such mixed developments, designed to create high-quality diverse communities, should become the model to help break down the social and sectarian divisions of existing city neighbourhoods.
Location of key public services is crucial to their accessibility. Public services should be sited in areas that are securely accessible to all communities.
The full report 'Making Space for Each Other: Civic Place-Making in a Divided Society' is available here:
http://www.qub.ac.uk/research-centres/PlanningforSpatialReconciliation/Publications/
Media
Media inquiries to Michelle Cassidy (Thur-Fri) or Anne-Marie Clarke (Mon-Wed) at Queen's University Communications Office T: +44 (0)28 9097 5310 E: comms.officer@qub.ac.uk