OUR MISSION
Our mission is to be recognised globally for our academic strengths and the impact we deliver through our research. In the period 2016 - 21 we will work to create an inspiring research environment that nurtures talent and rewards outstanding leadership and excellence.

CULTURE OF RESEARCH AMBITION
Creating new opportunities for inspiring research leaders, both established and emerging, by supporting the most ambitious research goals.

CONNECTING TO TACKLE GLOBAL CHALLENGES
Reshaping how we organise research, better supporting researchers to work with one another and with partners to yield solutions to some of the world's most difficult problems.

VIBRANT POSTGRADUATE AND POSTDOCTORAL COMMUNITY
Creating a vibrant and ambitious postgraduate and postdoctoral community across the University, attracting, retaining and developing the very best research talent.
WE PROVIDE A NURTURING ENVIRONMENT
Our research community is a vibrant hub for intellectual development, exchange and collaboration. We support, develop and nurture outstanding researchers to become research leaders of the future.
Our Fellowship programmes are designed to nurture high-potential early-career researchers, ensuring they are supported to contribute to a diversity of multidisciplinary research.
We are one of the leading UK universities in gender equality and are committed to promoting respect for diversity and inclusion, including greater awareness for LGBT+, racial and linguistic diversity.
Queen's is a committed signatory of the Concordat to Support the Career Development of Researchers and holds the EU HR Excellence in Research Award.
Visit the Graduate School website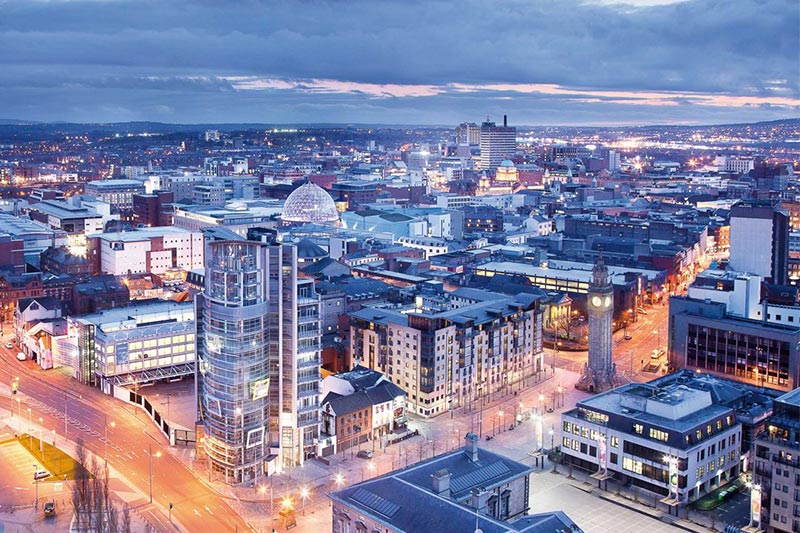 Queen's Research in Europe
WORKING COLLABORATIVELY ACROSS EUROPE
We deliver a significant level of research and impact, through engagement with our valued European partners, making vast advances in European research tackling global issues.

To date, we have engaged in more than 120 Horizon 2020 projects, across 52 countries and in more than 800 collaborations.

Find out more about our EU projects, partners and doctoral programmes.
Queen's Research in Europe
Support for researchers
With our researchers and support staff we work to create an inspiring research culture, that nurtures talent and rewards outstanding leadership and excellence. We also take care to celebrate our research successes and strengths. Support for Researchers.
INTERNATIONAL RESEARCH PARTNERSHIPS
RESEARCH INTERNATIONALISATION
Supporting the creation of international research partnerships and access to international funding streams, and attracting the most talented international research staff and students.
---
IMPACT
RESEARCH IMPACT AND ENVIRONMENT
We maximise the potential for our research to deliver academic, societal and economic impact. As a research-intensive university we are concerned about the perception of experts and expertise, public understanding of the value of knowledge, and the timely use of evidence to provide an informed basis for public debate and public policy.
---