What are our graduates doing now?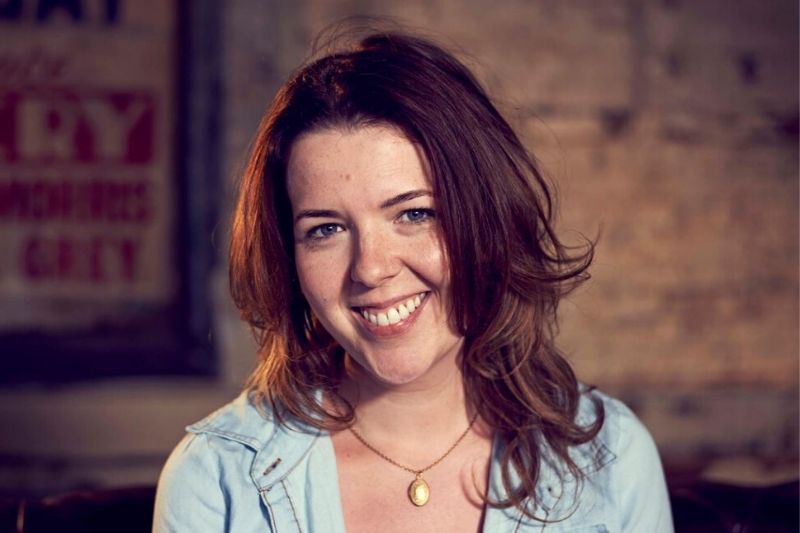 Lisa McGee
Writer of Derry Girls on Channel 4
I wanted to study at Queen's because of its reputation. Queen's is known and respected throughout the world. Also, they had just started offering a drama degree that year.
"At Queen's, I first got interested in Irish writers, particularly Irish playwrights. When I wrote some of my earlier plays, I met some people at Queen's. When I graduated, me and some people from Queen's set up a theatre company: we did some plays in pubs, we did some site-specific theatre and that was where I learned my trade, really.
"I am still working with a lot of people I met at Queen's. A lot of Northern Irish actors went to Queen's and our costume designer on Derry Girls, the brilliant Cathy Prior, was actually the year below me. We shared some classes.
"I made some brilliant connections while I was at Queen's. Queen's is also a great place socially. I met lots of amazing friends in halls who I am still friends with and they have provided me with great material. Lots of our exploits have made it into my TV work!
"I am very envious of young people living in Belfast these days; it's just changed so much. It's a really exciting, thriving city and it has this booming TV industry now.
If you are interested in a career in TV and Film – and that is not just writing and editing; it's everything from composing to designing to accountancy and law – you have so much opportunity on your doorstep now, it's really amazing.
If I had a piece of advice for students nowadays it would be: don't be afraid to ask questions. You are there to learn and experiment and have a good time. Try and enjoy the whole university experience."
Read more
Read less
---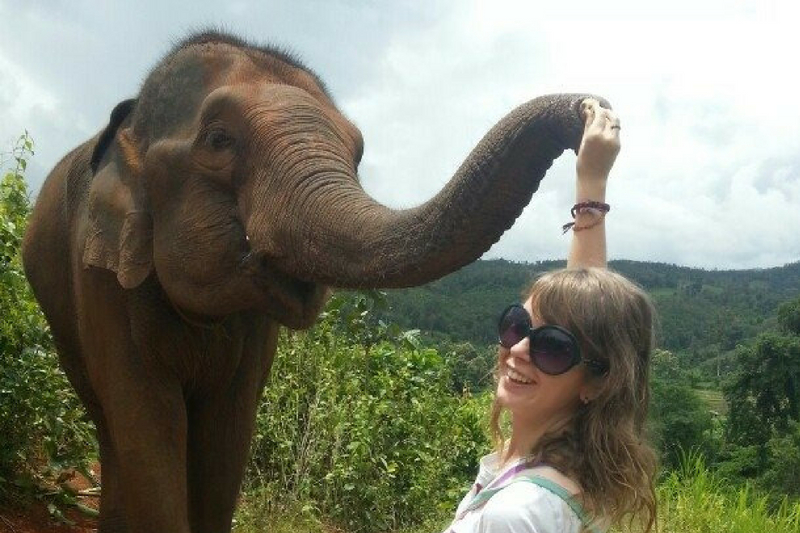 Kerri McCrea
Manager and Co-Founder of Kindred Spirit Elephant Sanctuary, Thailand and Queen's Zoology graduate
Studying Zoology at Queen's gives you such a broad variety of options and opens many doors. I now run my very own elephant sanctuary and foundation by working with the local people to bring their elephants away from tourism and home to the forest – Kindred Spirit Elephant Sanctuary.
---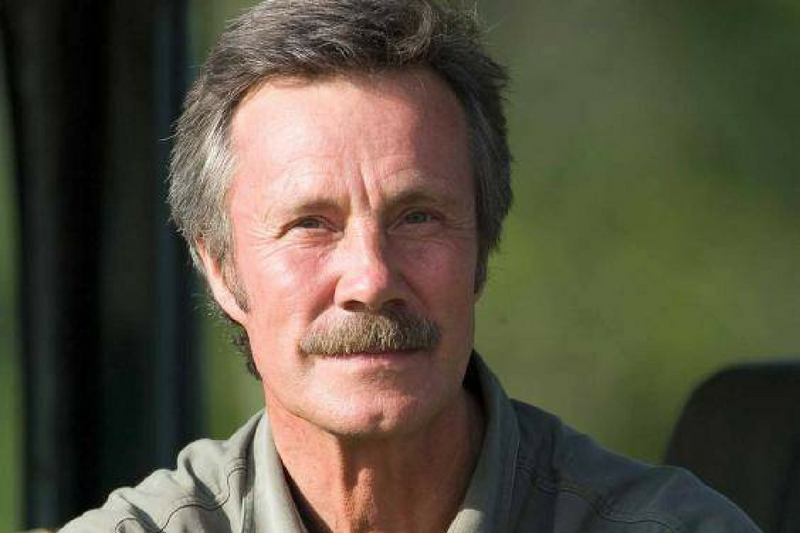 Jonathan Scott
Wildlife photographer, zoologist, host of Big Cat Diary, BSc Zoology 1972
"Queen's helped me to believe in myself and my abilities; it taught me the benefit of self-discipline, but it also proved to me that learning and studying can be fun. The Queen's experience is very inclusive and multi-faceted: it's not just about getting a degree, it's about becoming a more rounded individual."
Queen's helped me to believe in myself and my abilities; it taught me the benefit of self-discipline, but it also proved to me that learning and studying can be fun. The Queen's experience is very inclusive and multi-faceted: it's not just about getting a degree, it's about becoming a more rounded individual.
"Queen's encourages - demands even - high standards and the pursuit of excellence. It made me realise that if I worked hard and persevered, I could succeed in earning a good degree - and in whatever I chose to do with my life. Queen's fosters an attitude of being true to yourself. It opened my eyes to the fact that you need to own your life, to take responsibility for your path in life and make your life happen rather than expecting someone else to do the hard work for you.
Having a degree from Queen's made me feel that anything was possible - that I could stand shoulder to shoulder with the best. It gave me confidence and a powerful sense of self-belief.

Queen's was an exceptionally happy place to live and learn, and that was in no small way due to the warmth and friendliness of the people."
Read more
Read less
---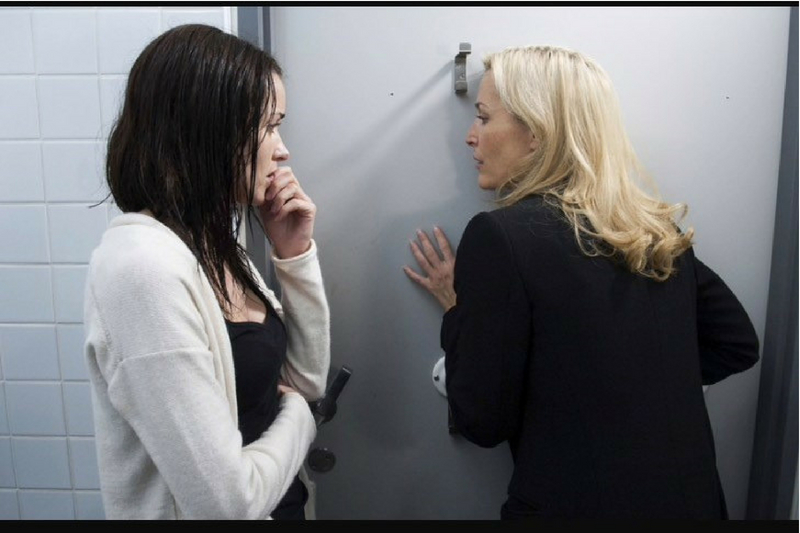 Karen Hassan
Actress (Hollyoaks, The Fall), BA Drama 2004
"At Queen's, I discovered that I wanted to act as a profession. Not only did my Queen's experience give me a good work ethic and training, but it helped guide me down a specific career path. If I had not gone to Queen's, then I would not be acting today. It was a stepping stone to where I am now.'
"I remember the first day I stepped through the black and white hall, by myself, on my first day. I was completely overwhelmed with anticipation. Three years later, I left with my degree, more confident and with a purpose.
Queen's really opened me up as a person. I found some of the best friendships I've known and found a new confidence in myself. So many friends I've met at Queen's are still working in the industry, as directors, actors, stage design, costumes and so on, in theatre, TV and film. Queens gave me access to that professional community. Those relationships I've made have not only helped me in a professional aspect, but they are my support system, too. Queen's has a great reputation as a university and really invests in its students. I loved it. I would recommend it to anyone."
Read more
Read less
---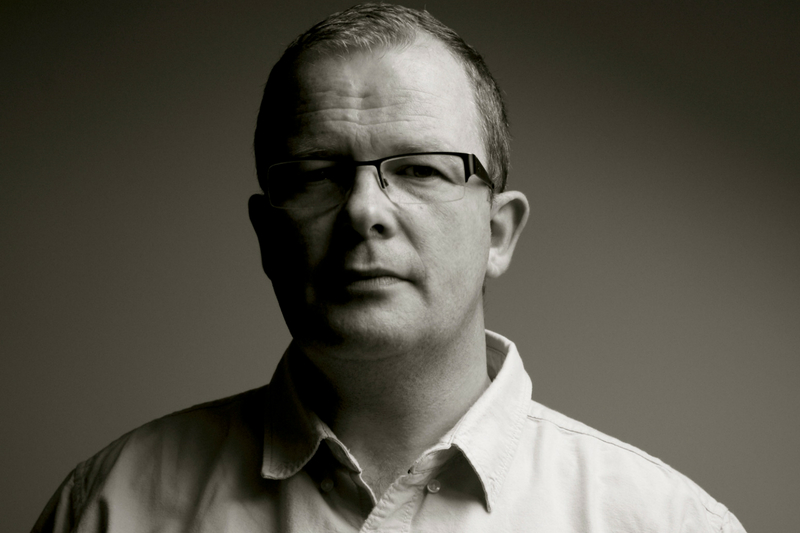 Brian McGilloway
Best-selling author, BA English 1995
"I'll never forget winter evenings spent in the library in Queen's researching for essays or reading around texts. Those research skills, and the ability to meet deadlines and balance work demands have proven invaluable in my career as a writer."
"Queen's made me more rounded as a person. Throughout my time at Queen's, I got to meet so many great people from different backgrounds with different experiences; I encountered such a wide range of perspectives which helped inform my own world view.
Everything from my love for Tom Waits to my views on so many social issues were influenced by the people I knew and the experiences I gained through my time at Queen's. My lecturers and tutors were also hugely influential.
I loved my time at Queen's. The support I received from staff, the academic rigour of my tutors and lecturers and the friendships I made outside of class have been huge influences on me. Queen's opened up ideas, introduced me to texts and allowed me experiences I would never otherwise have had the opportunity to encounter."
Read more
Read less
---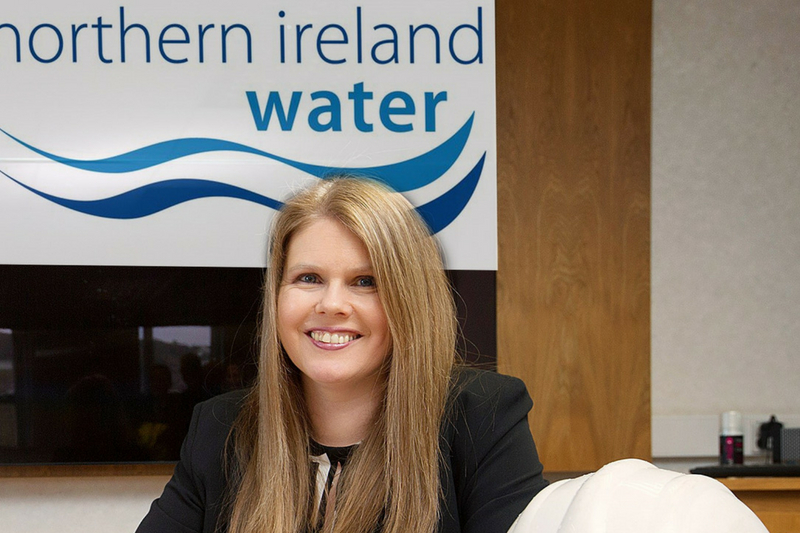 Sara Venning
CEO at NI Water, MEng Electrical Engineering 1996
"My time at Queen's reinforced my natural work ethic which has stood me in great stead ever since. The problem-solving skills I learned at Queen's have been carried the whole way through my career; solving technical problems, initially, but latterly improving productivity and efficiency, to streamlining business processes."
"At Queen's, I learned that I could operate outside my comfort zone; my time at Queen's gave me the skills and ability to get through difficulties and to persevere.
The lecturers gave us independence, they opened our minds to a world of learning and opportunity, and I loved it. Some of my class mates became friends for life –and we continue to support each other to this day.
When I graduated from Queen's, the world was my oyster and I couldn't have been better equipped. Queen's is a wonderful institution – it combines the highest standards of academic learning and research, with a great location and people who really care. A degree from Queen's will take you a long way."
Read more
Read less
---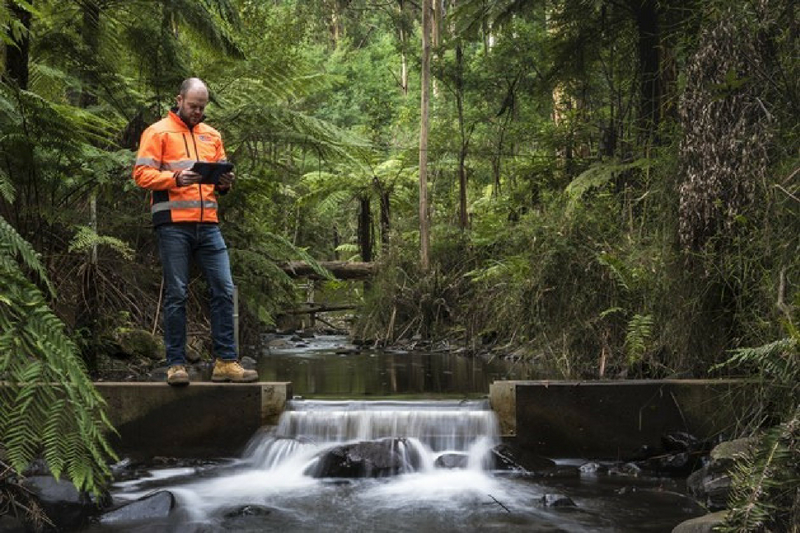 Michael O'Hagan
Hydrographer, Melbourne, Australia, BSc Geography – 2005
"As well as the knowledge I picked up from my BSc Geography, it was the non-curricular skills obtained during my time at QUB, that have proven most beneficial in my career. Building the ability to communicate effectively through presentations in front of 100 or so fellow students, developing relationships with lecturers, mentors and fellow students are all key skills required in my current role."
"Even small things like punctuality, social skills and professionalism are traits that blossomed during my time at Queens – these are the things that many of us take for granted but in my experience, no employer will employ you on knowledge and technical ability alone – Human skills are just as, if not more important.
The second year field trip to Majorca was an excellent perk that helped sway me but predominantly I've always had a fascination of how the world was shaped both naturally and demographically, hence my decision to study Geography. I tended to favour the physical elements of the course.
It was studying modules like "Landforms and Landscapes" and "Arid Environments" where I developed a particular interest in river landscapes. Ironically a lot of the case studies in the latter of these modules were based on Australia and its ongoing drought issues.
The knowledge obtained from these modules have helped shape my career, where I now work in measuring river flows for use in flood warning models and environmental management in the beautiful but fragile Yarra River Catchment in Melbourne."
Read more
Read less
---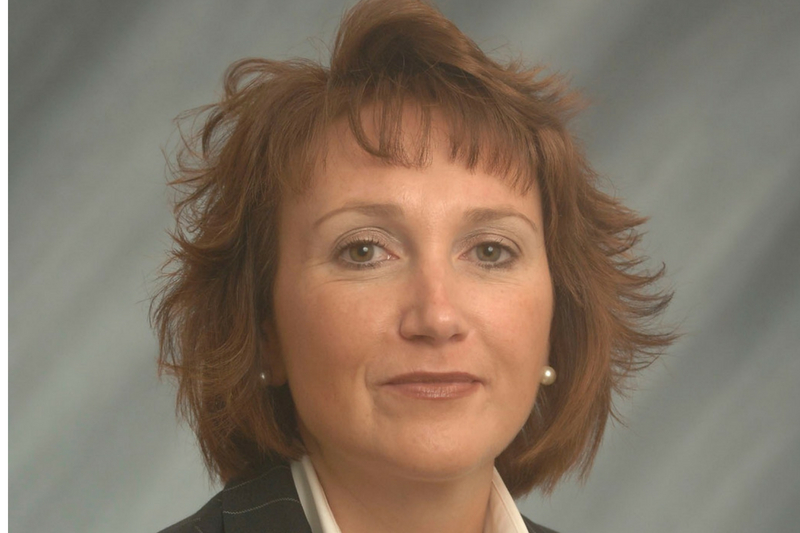 Karena Vaughan
Founder & Managing Director, Catalina Consulting, London, BEd 1991, MA French 1995
"The discipline and skills that I developed as a student at Queen's have been invaluable. From a personal perspective, the experience of meeting new people from different backgrounds has been really valuable in helping me to build new networks of friends as a moved around for work."
"When I graduated, being able to show that I could engage successfully with people from a different country and culture and that I could live and work overseas helped me to apply for and to succeed in winning some really interesting roles in international business development.

I remember being very impressed with the work-ethic that I encountered at Queen's. I found myself surrounded by people who seemed so driven, so ambitious and so ready to work hard that it was impossible not to be inspired and motivated by them.
We worked hard, but we had a fantastic time as well. The camaraderie, the friendships, the help and support that was freely offered have created long-lasting memories.
Queen's combines academia with access to industry, providing a practical education in a supportive environment."
Read more
Read less
---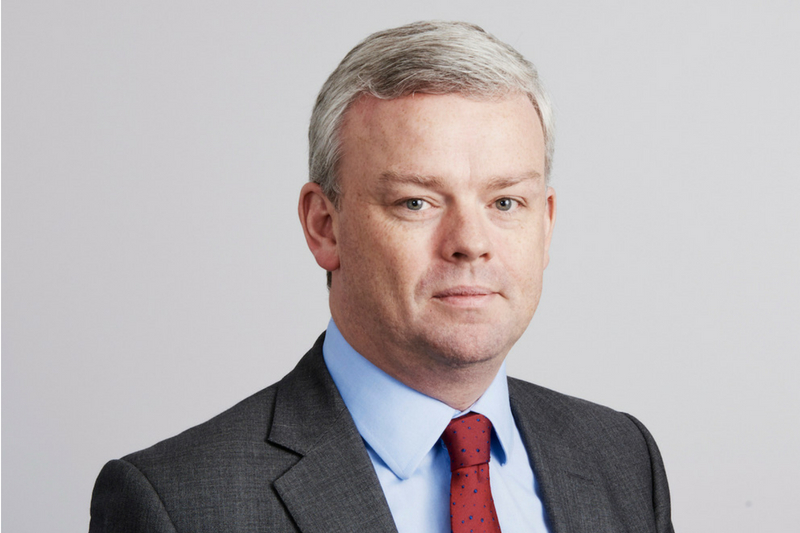 Declan Tiernan
MD at Oak Hill Advisors, London, BSc Applied Maths andPhysics 1992, PhD Theoretical Physics 1996
"The inquisitive approach to analysis – which perhaps even verges on the sceptical at times – was something that became ingrained in me from my training at Queen's, and it has been an extremely useful in my career thus far."
"One thing I remember from Queen's was how much I enjoyed meeting and getting to know people from other parts of Ireland, as well as from further afield. When I look back at my time at university, this process of broadening my network and meeting others from different cultures and backgrounds is something that I have continued to do ever since, and has been a key part of my growth in my career. During my time at Queen's, I met many inspirational people – both members of staff and fellow students.
Queen's is an unbelievable asset for Northern Ireland, and a fantastic place to both study, and grow as a young adult. The facilities and teaching are first class, but one of the key parts of going to university – broadening horizons and having fun – are such a part of life at Queen's that I wouldn't hesitate in recommending it to any young person about to embark on their university career."
Read more
Read less
---