Our Greatest Achievements
QUEEN'S UNIVERSITY BELFAST
OUR GREATEST ACHIEVEMENTS
Queen's is the 9th oldest university in the UK – so we've had more than our fair share of achievements and accolades.
Discover the moments, people and research that have made Queen's the world-class university it is today.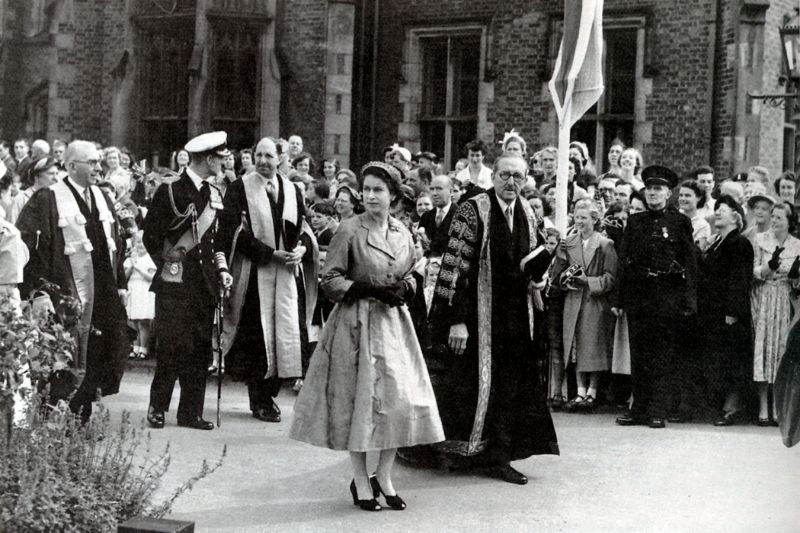 A Royal Heritage
With a name like ours, it's no surprise that we have a royal past.
Queen's University was founded by Queen Victoria as part of the Royal Charter in 1845. Queen Victoria, along with her husband Prince Albert, were later among the first visitors to our beautiful Lanyon Building.
And our royal connections have continued throughout the years – Queen Elizabeth II visited the university shortly after her coronation in 1953.
Royal Visit 1953, Photo courtesy of The Belfast Telegraph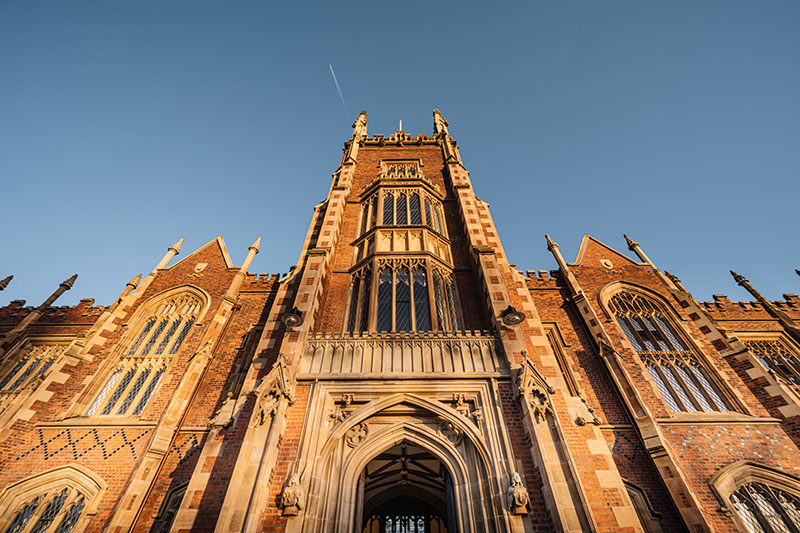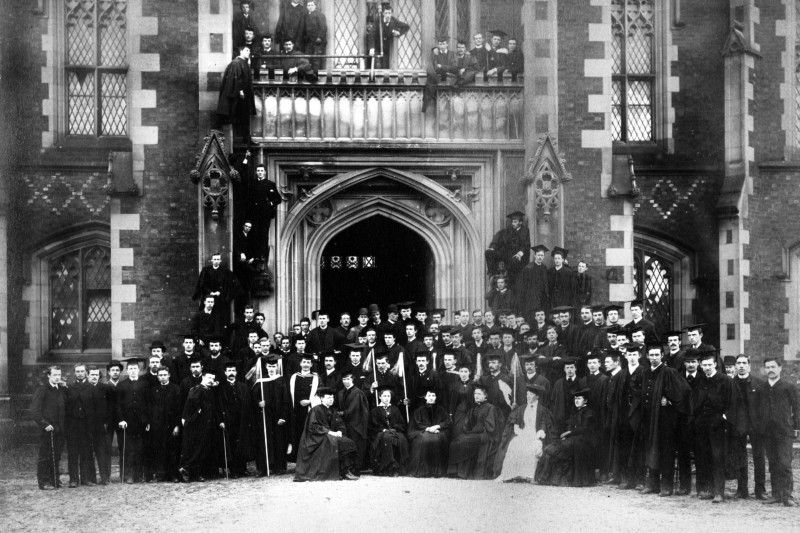 Outstanding female graduates
An early photo of a graduation ceremony at Queen's in 1886 shows eight women among the new alumni.
A women's college was set up in 1927 to further prioritise education for women.
We've since produced two Presidents of Ireland. Mary Robinson was the first woman to hold the post in Ireland, while Mary McAleese was the first Irish President from Northern Ireland.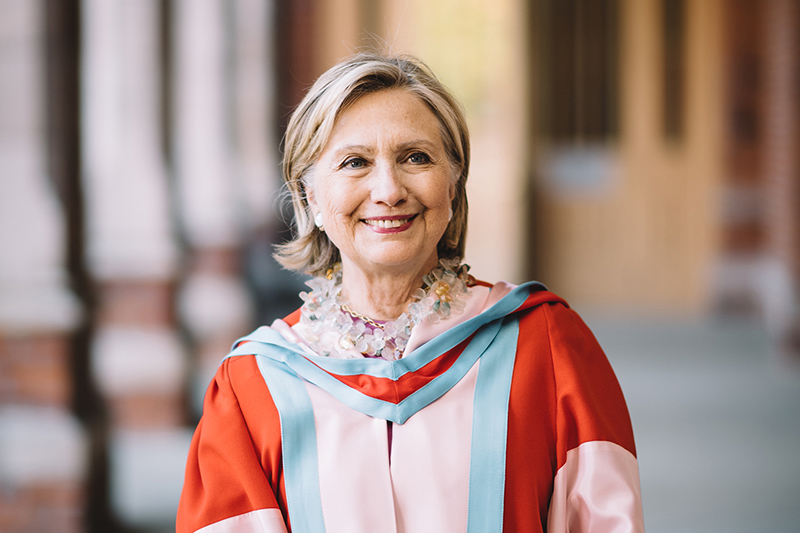 Our first female Chancellor
Secretary Hillary Rodham Clinton
Hillary Rodham Clinton is an internationally recognised public servant. She has strong links to Queen's and Northern Ireland due to her outstanding contribution to peace and reconciliation in Northern Ireland. In 2018, she received an Honorary Degree from Queen's for exceptional public service.
An inspiring literary past
Queen's has benefitted from the rich talent that comes from the island of Ireland.
Some of the world's best literary figures have walked through our halls as students or former staff members. Thanks to this impressive history, we continue to produce impressive graduates thanks to world-class arts facilities such as the Seamus Heaney Centre.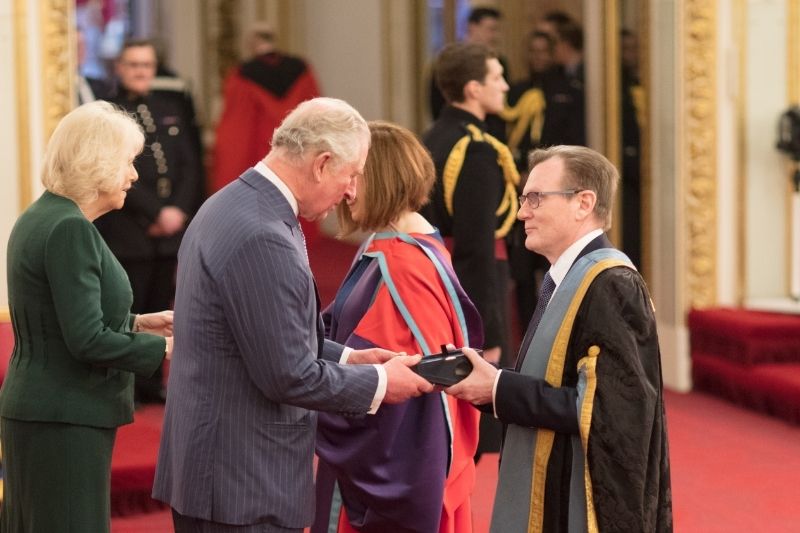 Our award-winning efforts
The Queen's Anniversary Prizes for Higher and Further Education recognise the outstanding contributions made by a university to the UK. Queen's University has so far received seven Queen's Anniversary Prizes.
Our award-winning contributions include our work on Shared Education in Northern Ireland, advances in cybersecurity and our help in moving the UK chemical industry to greener production.
Driving innovation
Queen's has been a hub of innovation since its inception in 1845.
Our most notable scientists and engineers have made a huge impact around the world. John Stewart Bell, also known as 'Northern Ireland's Einstein' originated 'Bell's Inequality. We even have sporting royalty among our alumni – Bob Bell's engineering talents helped secure five Formula One world championships for both the McLaren and Renault teams.
We're even home to one of Britain's leading inventors. Maire O'Neill specialises in cryptography and was one of only five engineers to received the prestigious 2014 Royal Academy of Engineering Silver Medal.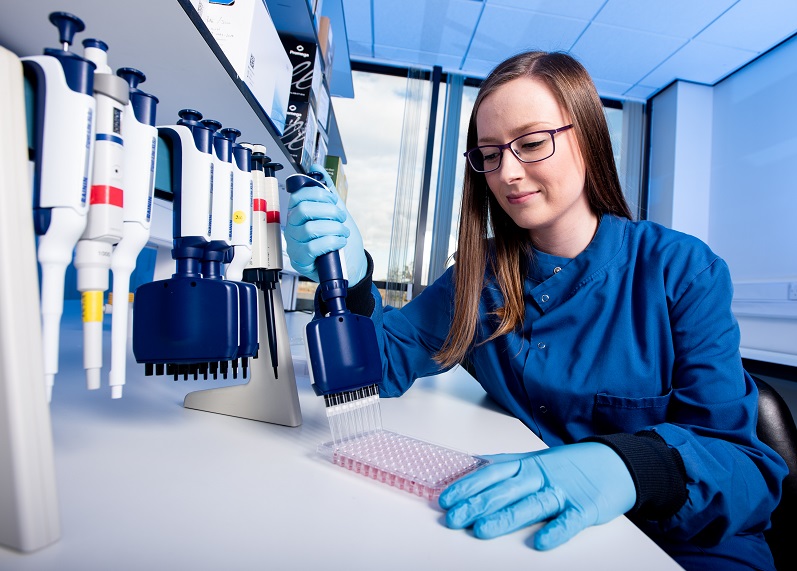 Improving global healthcare
Queen's is at the forefront of revolutionising healthcare around the world.
Our graduates have made a huge global impact on healthcare around the world and have saved millions of lives around the world. One of our most notable graduates, James Francis Pantridge is known as the father of emergency medicine and invented the portable defibrillator.
More recently, we played a key role during the recent pandemic, supporting global efforts to understand Covid-19..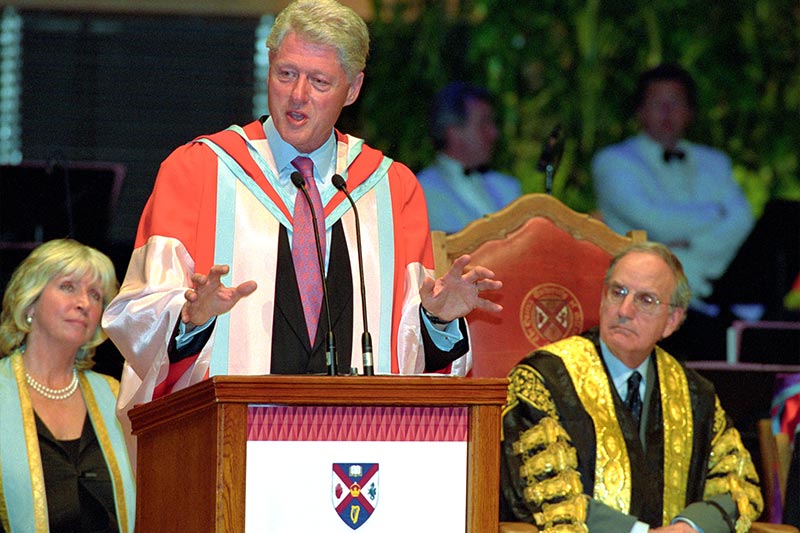 Our honorary graduates
Some of our honorary graduates may surprise you. Through their ties to Queen's and Northern Ireland, these alumni are an important part of our history.
Famous figures including Winston Churchill, Tony Blair, Bill Clinton, Archbishop Desmond Tutu and Nelson Mandela have received honorary degrees from Queen's. We have honoured several well-known literary figures including Iris Murdoch, Maeve Binchy and Hilary Mantel.