make a massive difference
feel good about paying it forward and doing a good deed
Volunteering will help you meet new friends, have loads of fun, boost your CV and get a well-earned break from your university work.
Whatever you're passionate about, there's a volunteering opportunity that's right for you. Below are just a few of the ways you can make a difference: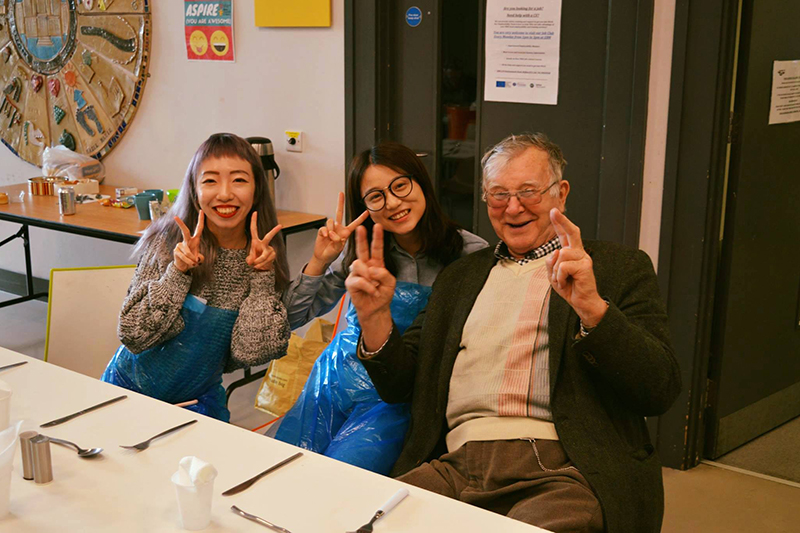 Older People
Parkinson's UK - help with community mapping or be a volunteer educator
Be an ambassador, shop assistant or reach out to isolated older people with Age NI
Answer the call to be a helpline operator for Action on Elder Abuse
Fundraising
Conservation and Community
Humanitarian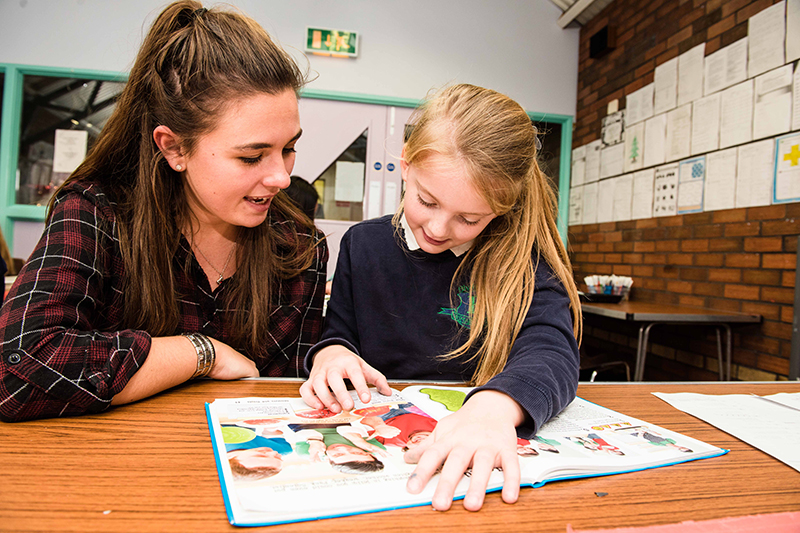 Young people/mentoring
Advocacy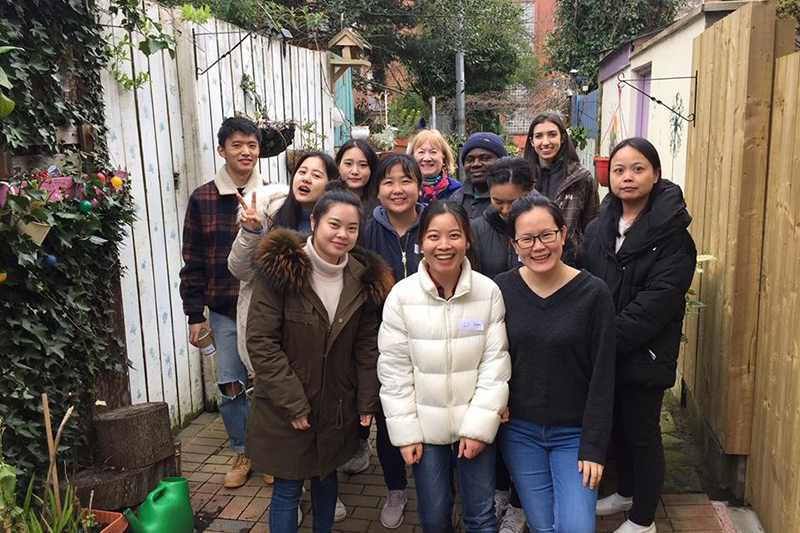 Health
Global Opportunities
Volunteer in some of the poorest communities in Africa, Asia and Latin America with VSO/ICS
Psychology students can volunteer in Bali and Sri lanka with SLV. Global
Climb Kilimanjaro or volunteer in India or Nepal with QUB RAG
Contact the

Volunteer SU team

if you would like to volunteer with any of the organisations above or to be matched with a suitable volunteering opportunity.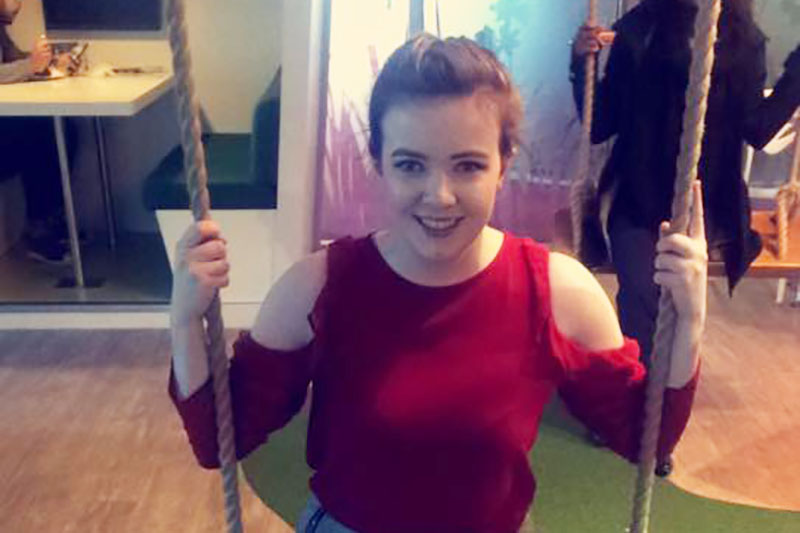 MEET SINEAD HENRY
Sinead volunteers with the Homework Club and Enactus, a university society that sets up small social enterprises both locally and internationally.
"Volunteering with Enactus has honestly been the best thing I've ever done. I've worked with ex-convicts, refugees, asylum seekers, the homeless community and teenage girls, and this year have become Vice-President of Enactus Belfast. I've gained so much experience that my degree alone could not have given me, and made friends who I would not have met had it not been for volunteering. If you're not volunteering already, all I have to say is go for it, whether your first year or final year, there's so many different organisations, just waiting for someone like you to come along!"
If the feel-good factor is not enough for you see how volunteering can get you rewarded:
HOMEWORK CLUB
Would you like to help local children and young people improve their study skills, build their confidence and raise their aspirations about further and higher education?
The Homework Club Programme gives Queen's University volunteers the chance to provide homework support to children and young people who live in areas of educational underachievement.

Homework Clubs is a perfect opportunity for you to make a positive change in your community, get involved in something rewarding and gain hands-on experience for your personal and professional development.
INSPIRING LEADERS
Are you a volunteer in a position of leadership?
Inspiring Leaders explores the who, what, why and how of leadership, the difference between management and leadership, understanding the communication styles of yourself and others and how you can motivate, encourage and inspire others.

It offers you the chance to meet Leaders from different walks of life, identify your personal leadership style, take part in a team challenge and can help you; increase understanding of yourself as a leader, enhance your personal development, strengthen your leadership skills and translate your volunteering experiences into employability skill.
Degree plus
Queen's University Degree Plus gives you recognition for the knowledge and skills you develop by carrying out extracurricular activities like volunteering. It is open to you if you are a full or part-time undergraduate or postgraduate taught student and will be awarded at graduation.
Millennium Volunteers
Millennium Volunteers is a national programme which also recognises volunteering. If you are between 14 and 25, are already volunteering, or would like to start you can sign up to the programme.
It will look amazing on your CV!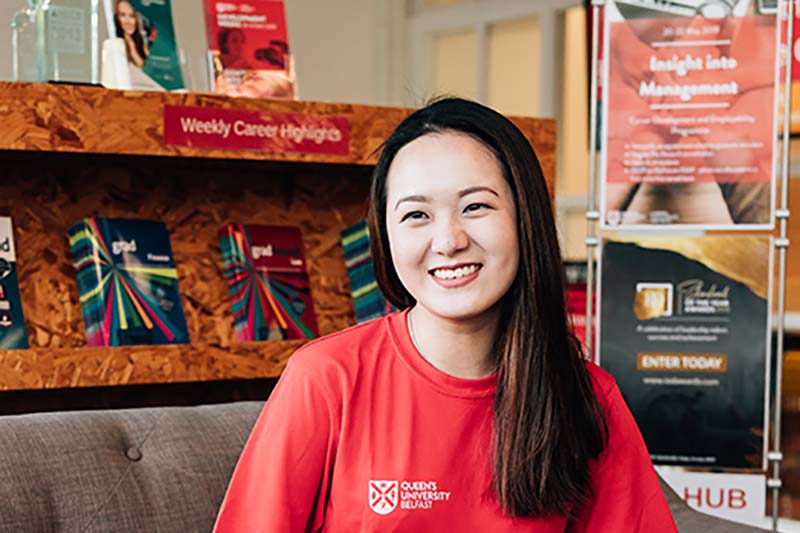 Prestige volunteers
Endorsed by Queen's Students' Union and for students aged 26+. As a Prestige volunteer you'll receive a certificate after your first 50, 100, and 200 hours of volunteering which recognises the valuable efforts you are making in your community as well as the training and skills you've gained.
On-campus Voluntering
Make sure that your volunteering efforts on campus are rewarded. There are many types of volunteering that you can be a part of, from being a Club/Society Committee member, a School, Course or Class Rep or by helping out at a chaplaincy.
Limited free time? Want to meet people? There's something for everyone:

NOT ENOUGH TIME?
One-off voluntering opportunities

MEET NEW PEOPLE
International Student Volunteering

POSTGRADUATE STUDENTS
Volunteer with The Graduate School