From clinical trials to digital tools and unlocking health data, our work will be wide-ranging, exciting, and crucially, will make a real difference to people's lives. This is iREACH Health.
Driving momentum in healthcare
We want to help people live healthier lives. iREACH Health will drive continuous improvement in patient care and outcomes through innovation. How?
By integrating the activities of clinicians, life scientists and data scientists with industry partners to identify and develop new diagnostic tests, treatments, and health related technologies.
We are building state-of-the-art clinical research space beside Belfast City Hospital to support the setup and delivery of clinical trials: one that will advance life-saving health innovations and enable companies to access the clinical market faster.
COLLABORATIONS IS AT THE HEART OF WHAT WE DO
Partnership is core to what we do. Through collaborative working we will bring together innovators that will discover, develop, and deploy new solutions to hospitals and clinics. This new centre will harness the transformative power of health and care, industry and academia to address major challenges and tackle inequalities – together.
Our mission is to accelerate innovation that transforms the health and wellbeing of people's lives.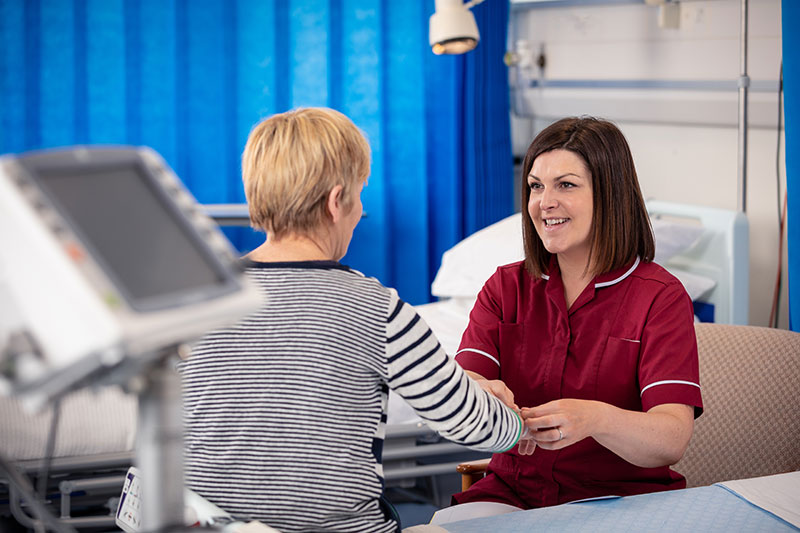 A positive force for healthcare
The response to COVID-19 has shown the clear link between focussed research, and better outcomes for both patients and the NHS.
Now that we know what's possible, we want to build an environment where Northern Ireland's ability to test new drugs, medical-technology, care pathways and societal interventions is transformed.
Working with the NHS
iREACH Health supports the Department of Health's mission to improve the health and well-being of the population and reduce health inequalities.
We want to ensure that evidence-based treatment options are available in hospitals, primary care, and in your community.
iREACH Health will ensure that the right infrastructure and partnerships are in place to help grow health and life science clusters and networks, so that Northern Ireland can compete globally in health research.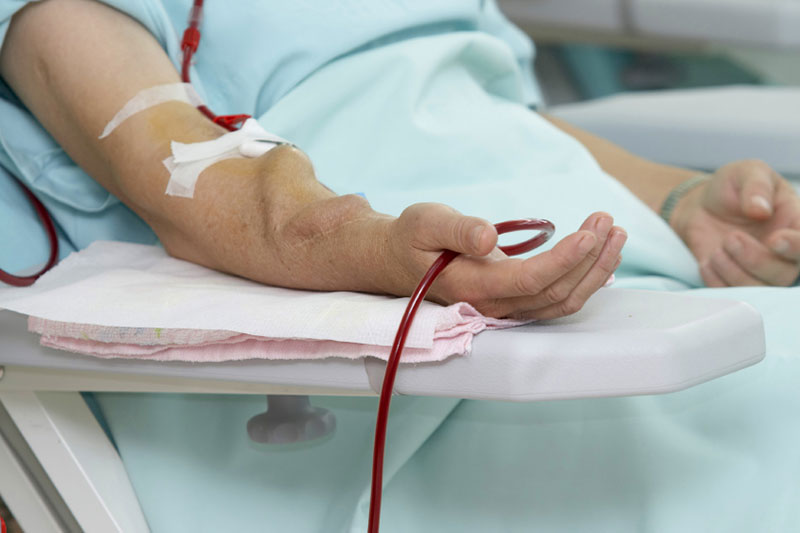 Changing the infrastructure of clinical trials
A key strength of the QUB clinical research community is our ability to work with Healthcare Trusts and industry to help address the biggest challenges in disease and illness.
We believe that iREACH Health will create the right infrastructure to carry out even more clinical trials that improve the lives of patients and families. Our mission is to develop an environment to drive continuous improvement in patient care and treatments, through innovation and collaboration with world experts.
Our work so far
Queen's staff have been making breakthroughs in healthcare through clinical trials for many years. We are proud of our work in partnership with other Universities and healthcare organisations.
iREACH Health will strengthen the important contribution that Northern Ireland has already made to local, UK and global research. It will bring together an infrastructure for clinical trials in Northern Ireland that will improve inclusivity and accessibility for patients. All patients should be offered the opportunity to take part in trials and to improve care, wellbeing and treatments both here in Northern Ireland and further afield.
CASE STUDIES: COVID-19 CLINICAL TRIALS AT QUEEN'S
Clinical trials save and improve lives. COVID-19 and the pandemic changed the way we saw health and wellbeing. Clinical trials played a significant role in developing new treatments for patients in hospitals and vaccinations to protect our populations.
We are proud of the impact our research has had on COVID-19 clinical trials. In partnership with NI Healthcare Trusts, our researchers continue to be part of important studies to rapidly develop new treatments and share our knowledge of the virus. Find out more about a few of those trials below: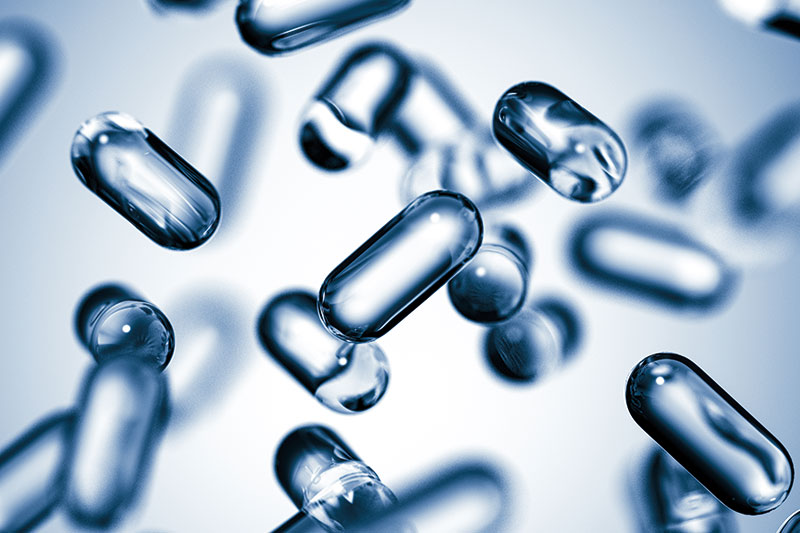 Recovery
The RECOVERY-RS Respiratory Support trial identified a new solution for patients who were critically ill with the virus, and reduced the need for ventilation treatment in hospital.
Queen's clinical researchers Prof Danny McAuley, Dr Bronwyn Connelly and Prof Judy Bradley were investigators on this national trial which had an international impact on patient care.
Heal
The Heal-COVID trial is a national study that has recruited 1,122 people across 105 centres to identify treatments that may benefit people discharged from hospital after recovering from COVID-19.
Panoramic
PANORAMIC is a 'world-first' clinical trial aiming to find new treatments for patients suffering with COVID-19 at home. Over 780 participants have been recruited in NI to test if new antiviral medicines can prevent people with COVID-19 from needing hospital care.
Realist
Northern Ireland clinical researchers, Prof Danny McAuley, Prof Cecilia O'Kane and Dr Ellen Gorman led a UK-wide clinical trial called REALIST during the pandemic which offered an innovative cell therapy treatment for COVID-19 patients with acute respiratory failure.