University Operations
SUSTAINABLE DEVELOPMENT GOALS
We have embedded SDGs across all of our operations from the day-to-day management of the University Estate to the policies we have in place for ensuring the wellbeing of our staff and students.
Awards and Accreditations
Over the course of 2020–21 our activities have been recognised by a number of external bodies. The following achievements reflect our vision and capability in leading change for sustainable development.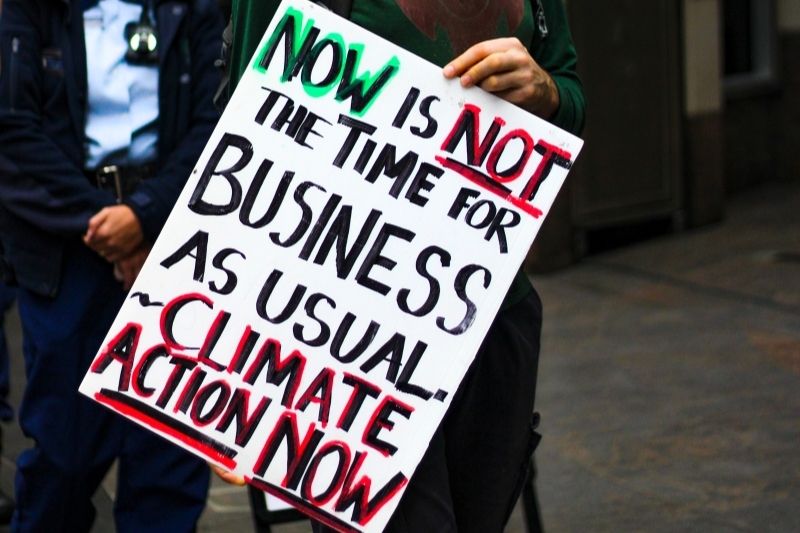 TAKING ACTION ON CLIMATE CHANGE
Over the course of the University's 10-year Carbon Management Plan (2010–21) we have invested almost £10 million on carbon reduction projects.
In 2018 the University exceeded its target by achieving a 23% reduction in carbon emissions compared to 2008. The University is currently in the process of developing its next plan to tackle the escalating climate crisis which will detail the University's path to Net Zero carbon emissions.
Sustainable travel
This year we have taken a number of measures to increase uptake of cycling.
We have recently opened doors on a new bike hub on campus which will lease bikes and provide a repair service to our Queen's community. The hub has been developed in partnership with local social enterprise Big Loop Bikes, with funding support from Belfast City Council and Department for Infrastructure. Alongside this we have increased our cycling parking provision by 20%.
ENHANCING BIODIVERSITY
Throughout the year staff and students from across the University have continued to collaborate to enhance biodiversity on campus and maintain network of biodiversity hotspots and carbon sinks in our local community.
These include the Lennoxvale Tree Nursery (a collaboration with San Souci Residences Association and Conservation Volunteers), Alleyway Transformation Project (led by Volunteer SU) and the student led Green at Queen's Allotment at Elms village. These efforts have been recognised nationally at the UK and Ireland Green Gown Awards 2020, receiving the award for Student Engagement.
SUSTAINABLE PROCUREMENT
We have developed a Supply Chain Code of Conduct which is applicable to all suppliers and links directly to the United Nations Sustainable Development Goals.
The purpose of the Code will create awareness across our suppliers of social, ethical, economic and environmental issues. The Code will help suppliers understand the behaviours and standards that are expected of them and their supply chains when working on university contracts.
Carbon emissions
In 2019-20, 25% reduction of carbon emissions at an institutional level continuing to outperform the Carbon Management Plan target of 21%.*
6 CHP units across the campus producing low carbon electricity and hot water used to heat buildings. Over 80 energy efficiency projects implemented.**
More than 50% of the electricity consumed is generated using low carbon technology. £2.8million spent to date on energy efficiency projects.
*The reduced activity on site due to COVID-19 contributed to an overall reduction in carbon emissions.
** Ring fenced Green Revolving Fund (GRF) established in 2010 to finance energy conservation projects.
Campus Food and Drink
Reducing waste
We have taken a number of steps to increase sustainability in catering including composting food waste, using compostable cups, the provision of Fairtrade products and sourcing the very best produce from local suppliers.
Waste and Recycling
85% of the University's waste diverted from landfill.
Recycling provision in place across the University. The University continues to promote a range of initiatives to maximise reuse and recycling and divert waste from landfill.
Online furniture portal to reuse furniture within the University
Year-round charity donation campaign
Queen's Big Give
Action plan developed to tackle single use plastic across the University.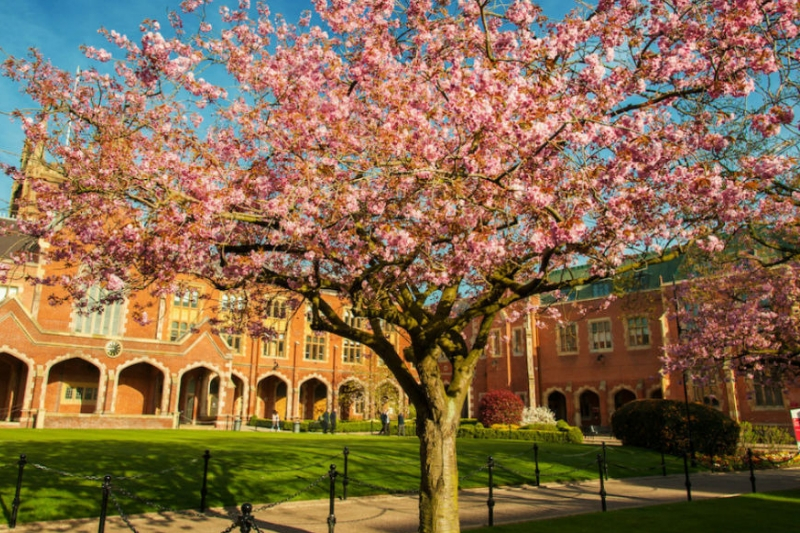 Sustainability At Queen's
The University is delivering a wide range of programs across the Queen's community to embed sustainability and address the Climate Crisis.
We are committed to embedding the Sustainable Development Goals (SDGs) within our next Corporate Plan and our response to the Climate Crisis will involve the roll out of our Net Zero strategy.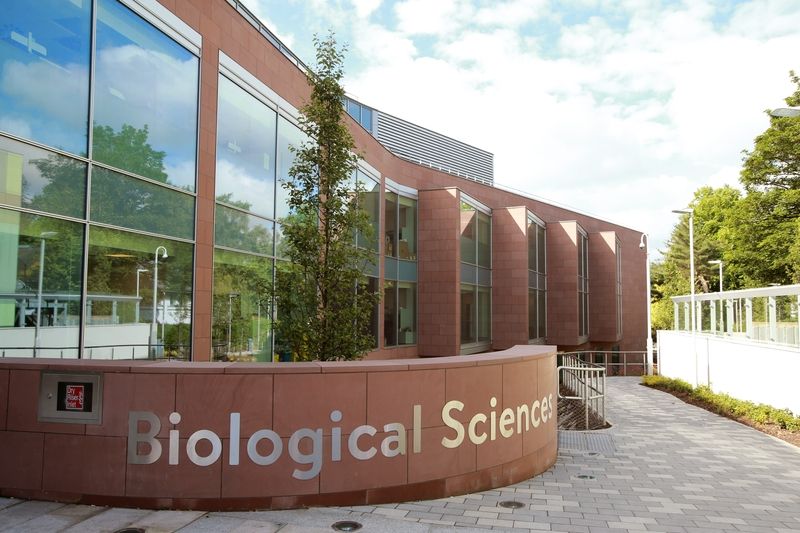 Sustainable Construction
Sustainability is integrated across the design and construction of our university estate.
To date the University, have 13 buildings designed and built to an internationally recognised sustainability standard of BREEAM Excellent and Very Good.
Our Queen's Business Management School is currently under construction at Riddel Hall will be primarily heated by a geothermal heating system. Sourced from 40 wells across the site, it is one of the most significant closed loop geothermal systems.
SUSTAINABLE LABORATORIES
To address the environmental impact of our laboratories we have commenced delivery of a green laboratory accreditation program called LEAF (Laboratory Efficiency Assessment Framework). The program aims to embed good sustainability practices across Queen's laboratories.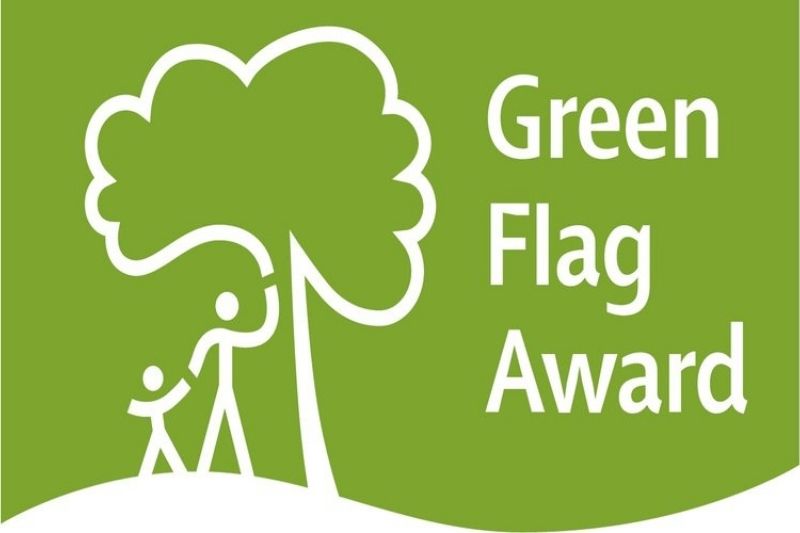 Green Flag Award
The University was awarded a Green Flag Award for maintaining high quality public green space on the Lanyon site.
The Green Flag Award is the benchmark national standard for parks and green spaces in the UK. It was first launched in 1996 to recognise and reward the best green spaces in the country and is an internationally recognised certification for environmental quality management for parks and open spaces. Keep Northern Ireland Beautiful, an environmental charity, runs the scheme in Northern Ireland.
The University achieved Green Flag status for its Lanyon site through having a site management plan in place and compliance with a range of strict criteria including horticultural standards, cleanliness, environmental management, biodiversity, community involvement and safety standards.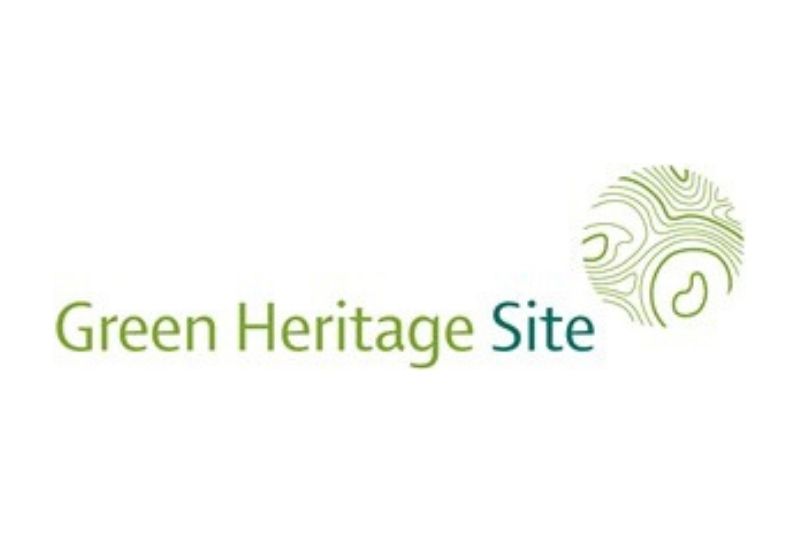 Green Heritage Award
The University was a Heritage Award in recognition of the site's celebration and promotion of unique elements of its heritage.
Damien Toner, Director of Estates, said: "At Queen's, we work hard to create and maintain a very a high standard in our green spaces for the benefit of our staff, students, local community and visitors and are careful stewards of our heritage and historic buildings. We are, therefore, immensely proud to once again be recognised for these efforts with Green Flag and Heritage Awards."
Gold standard Cycle Friendly Employer
We received international recognition as the first organisation to achieve GOLD standard in Cycling UK's Cycle Friendly Employer accreditation.
The Cycle Friendly Employer accreditation (CFE-UK) was developed within the EU project 'Bike2Work', with Cycling UK the recognised provider for the UK.
Queen's demonstrated a very active commitment to improving conditions for cycling, across all sites within the University. As a large employer and one of Belfast's largest journey generators, Queen's clearly recognises its contribution to protecting and enhancing its surroundings and wider city environment, as cycling can reduce congestion and improve air quality.
Platinum status in Northern Ireland Environmental Benchmarking Survey.
The Survey recognises and rewards those organisations that are going above and beyond their legal requirements to minimise their environmental impacts and better manage resources.
Now the leading local environmental benchmarking exercise, the Survey attracts organisations from numerous industry sectors, including participants from the top 200 companies and leading public-sector organisations, such as health trusts, local authorities and universities. It is now recognised as a positive influencer that is helping organisations throughout Northern Ireland to achieve more sustainable ways of doing business.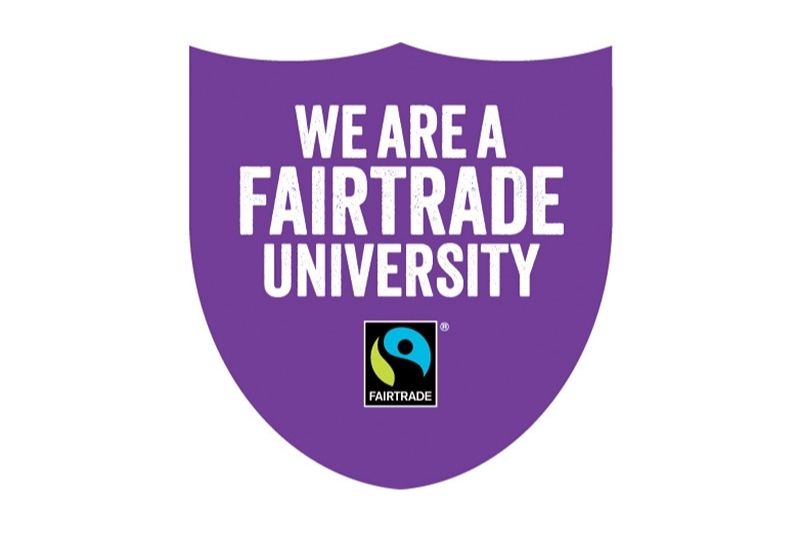 We are a Fairtrade University
Queen's achieved certification as a Fairtrade University in 2019.
This is an accreditation that is reviewed every two years and marks us out as a University which has made a commitment to supporting and using Fairtrade. This involves using as many Fairtrade items as possible in our day to day business, as well as raising awareness through the year, centered round key dates such as Fairtrade Fortnight and World Fairtrade Day.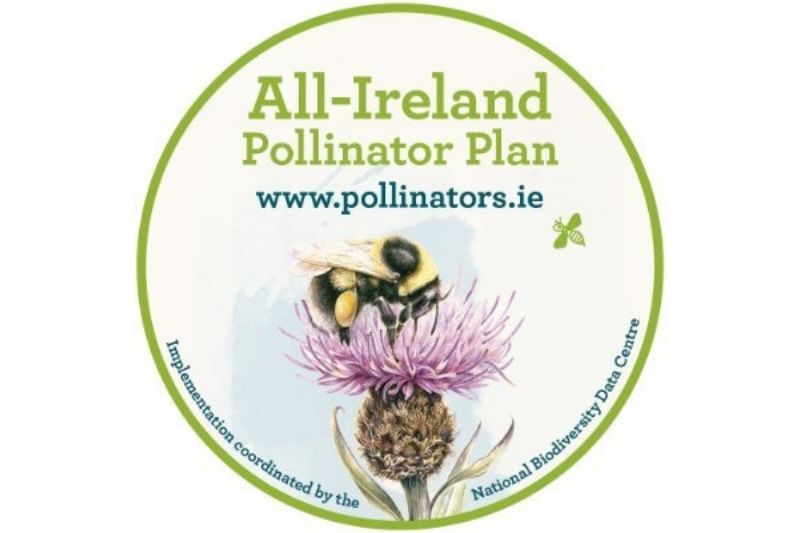 ALL IRELAND POLLINATOR PLAN
We have signed up to the All-Ireland Pollinator Plan
The Grounds and Gardening Team within Queen's have made key efforts to enhance biodiversity found within campus. This has been achieved via the 'Nurture and Grow: Connecting People through Nature' Programme and by changing key operational procedures.
ONE MILLION TREES
We are proud to be a partner of Belfast City Council's One Million Trees project
We are working with city partners to plant one million native trees across Belfast by 2035.
This project is one of Belfast City Council's major programmes to support climate adaptation across the city and it will make a substantial contribution to the Department of Agriculture, Environment and Rural Affairs' Northern Ireland-wide Forest of our Future initiative.
EMBEDDING SUSTAINABILITY WITHIN OUR DEVELOPMENT PROJECTS
Queen's University is committed to ensuring sustainability is incorporated into every aspect of its operations, teaching and research.
The Estates Directorate ensures all development projects are designed to a high, sustainable standard. All projects greater in value than £1 million are designed to a BREEAM Excellent standard, whilst refurbishments achieve a BREEAM Very Good rating.