University Operations
SUSTAINABLE DEVELOPMENT GOALS
Queen's University is committed to ensuring sustainability is incorporated into every aspect of its operations, teaching and research.
A Net Zero future is Queen's University Belfast's main environmental goal, with the next stage of the our carbon strategy in progress.
We have embedded SDGs across all of our operations from the day-to-day management of the University Estate to the policies we have in place for ensuring the wellbeing of our staff and students.
Almost £10 million invested in carbon reduction projects
20% increase in cycling parking provision
21% reduction of carbon emissions
At an institutional level
>50% low carbon energy
(Electricity consumed, generated using low carbon technology)
94% waste diverted from landfill
On Campus Energy
We generate heat and electricity on campus and use renewable energy for all electricity from the National Grid.
Cycle Friendly Campus
We've received a Gold award from Cycling UK
Green Flag Campus
Awarded a Green Flag Award for high quality public green space on our Lanyon site.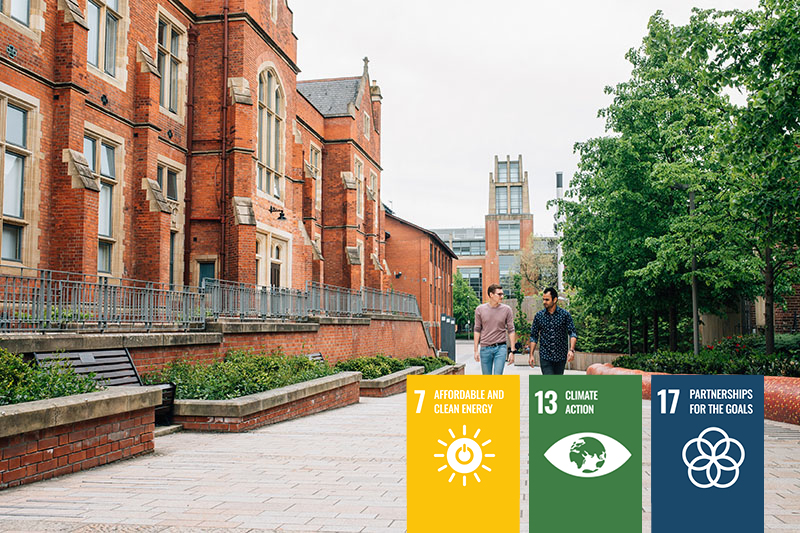 OUR NET-ZERO JOURNEY
Queen's has pledged a multi-million pound investment in a new sustainability action plan to help us play our part in tackling the global climate emergency.
The action plan will help us reach a net carbon zero target as soon as possible, continuing the journey that commenced in 2010 when our Carbon Management Plan commenced.
Visit our Net Zero website for more information.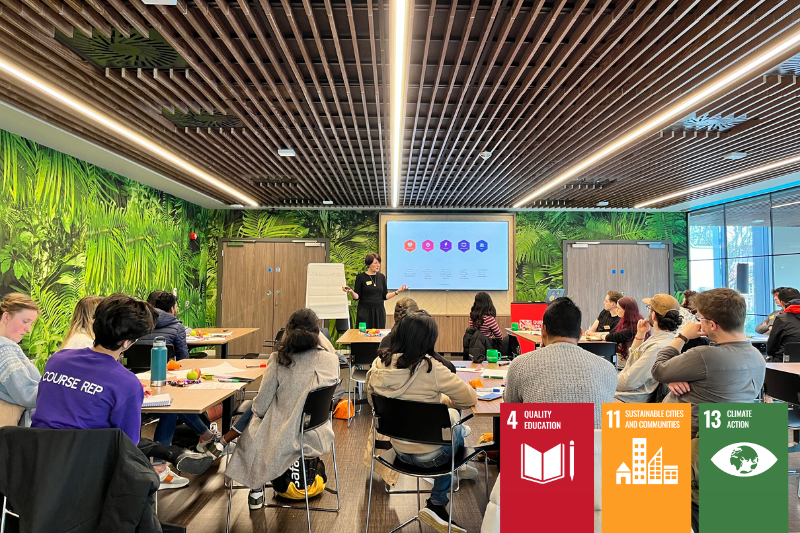 ENGAGING WITH SUSTAINABILITY
Staff, Students and our local community have a part to play in helping Queen's achieve Net Zero emissions.
To ensure our community is aware of the climate emergency we are facing, and are provided with the resources needed to act for our planet, a range of sustainability events, initiatives and programmes take place within Queen's.
Green Fund | LEAF | Carbon Literacy Training
Student Programmes | Staff Programmes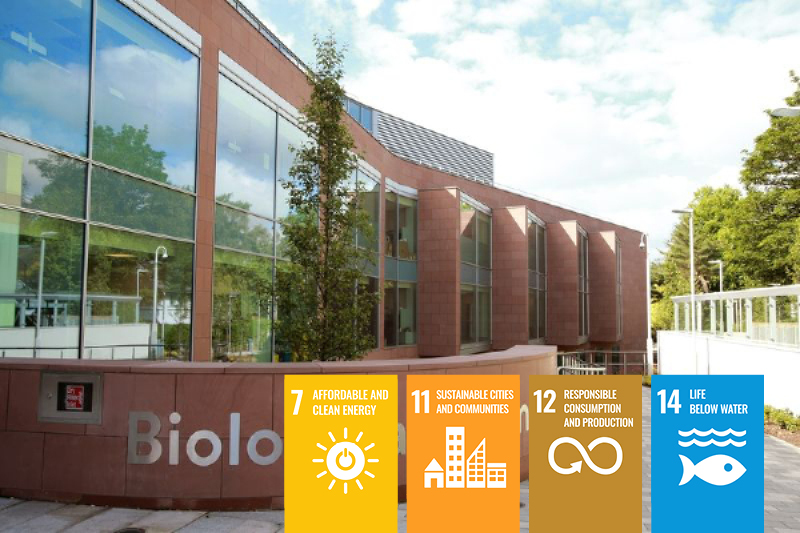 BUILDING FOR A SUSTAINABLE FUTURE
Sustainability is integrated across the design and construction of our University estate.
To date 13 buildings have been built to an internationally recognised sustainability standard of BREEAM Excellent and Very Good.
The expansion of our Management School, under construction at Riddel Hall, will be primarily heated by a geothermal heating system, sourced from 40 wells across the site.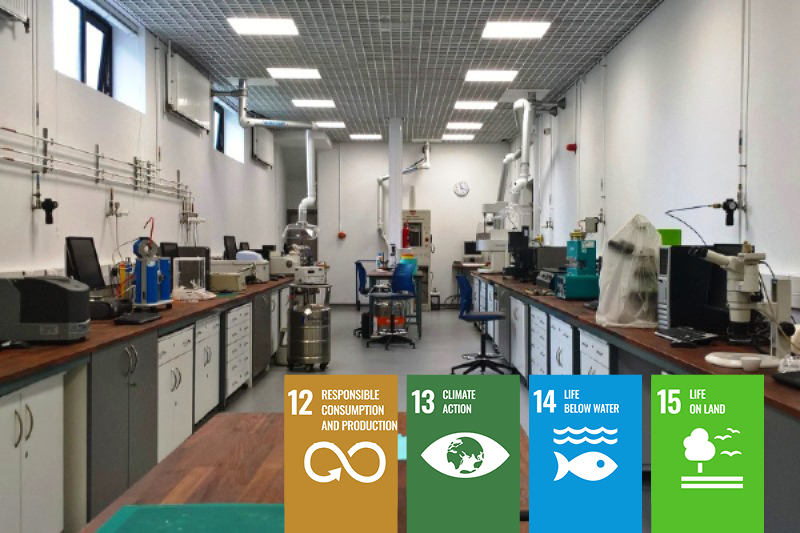 FOCUSING ON OUR LABORATORIES
To address the environmental impact of our laboratories we have begun a green laboratory accreditation programme called LEAF (Laboratory Efficiency Assessment Framework) which will encourage good sustainability practices.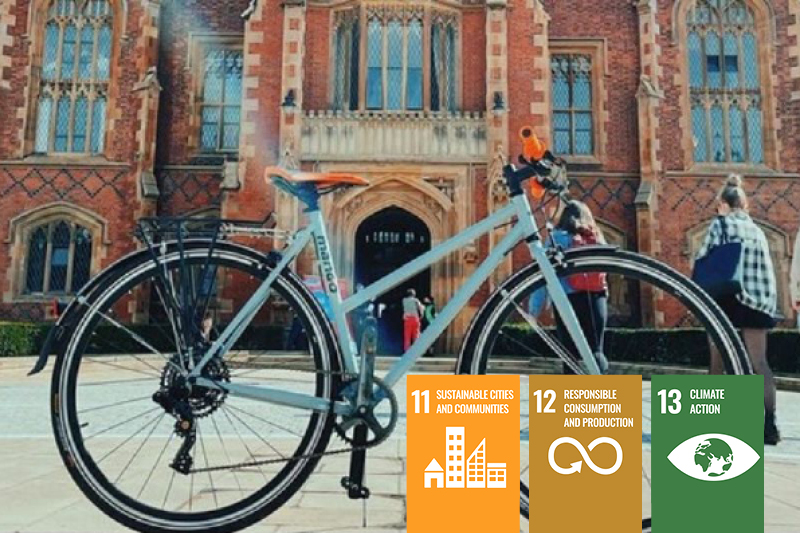 PEDALLING TO PROGRESS
A new hub on campus will lease bicycles and provide a repair service.
Our students had an important role to play in the development of the Turnaround Project and the social enterprise initiative Big Loop Bikes. The decision to establish the enterprise flowed from a Graduate School student development programme with funding support from Belfast City Council and the Department for Infrastructure.
We have also increased our cycle parking by 20%.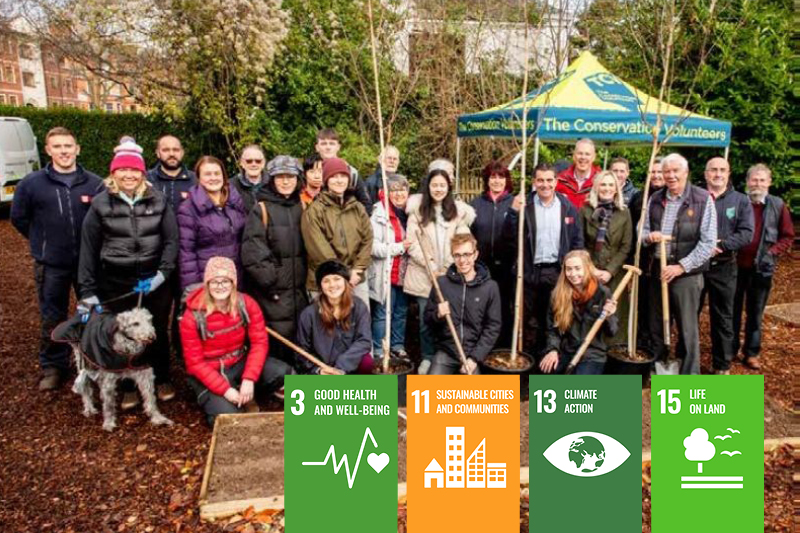 ENHANCING NEIGHBOURHOOD BIODIVERSITY
Throughout the year staff and students worked to enhance biodiversity on campus. Activities include the Lennoxvale Tree Nursery (a collaboration with San Souci Residents Association and Conservation Volunteers), Alleyway Transformation Project (led by Volunteer SU) and the student-led Green at Queen's Allotment at Elms village.
At the UK and Ireland Green Gown Awards 2020, these efforts won the award for Student Engagement.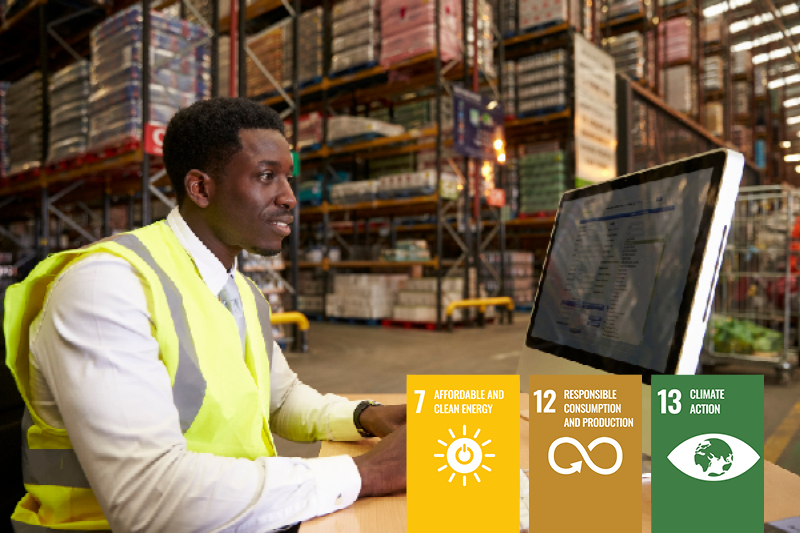 SUPPLYING HIGH STANDARDS
We have developed a Supply Chain Code of Conduct which is applicable to all suppliers and links directly to the United Nations Sustainable Development Goals.
The purpose of the Code will create awareness across our suppliers of social, ethical, economic and environmental issues. The Code will help suppliers understand the behaviours and standards that are expected of them and their supply chains when working on University contracts.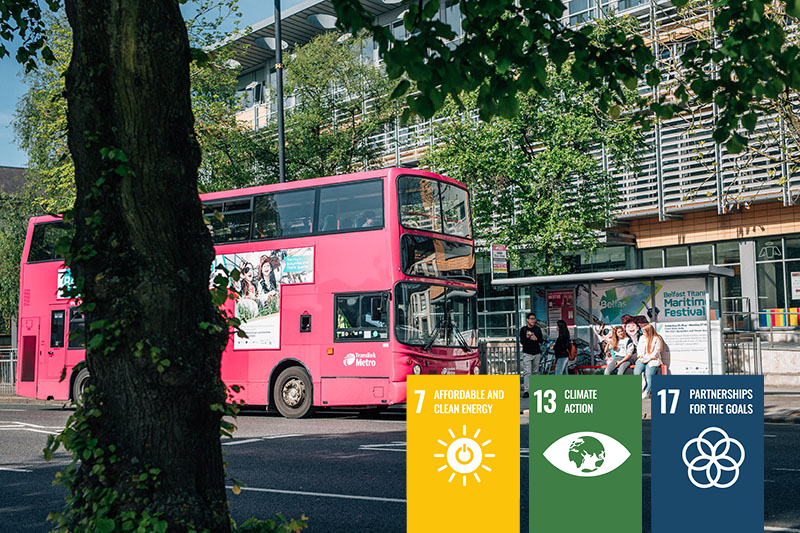 DEVELOPING BELFAST NET ZERO CARBON ROAD MAP
Our researchers are contributing to the development of the city-wide climate strategy, working as part of the UK wide Place Climate Action Network (PCAN) and Belfast Climate Commission.
In December 2020 they produced a net-zero carbon roadmap for the launch of the Belfast Resilience Strategy.
AWARDS AND ACCREDITATIONS
Our sustainability activities are often recognised by a number of external bodies. These awards reflect our success in leading change for sustainable development.