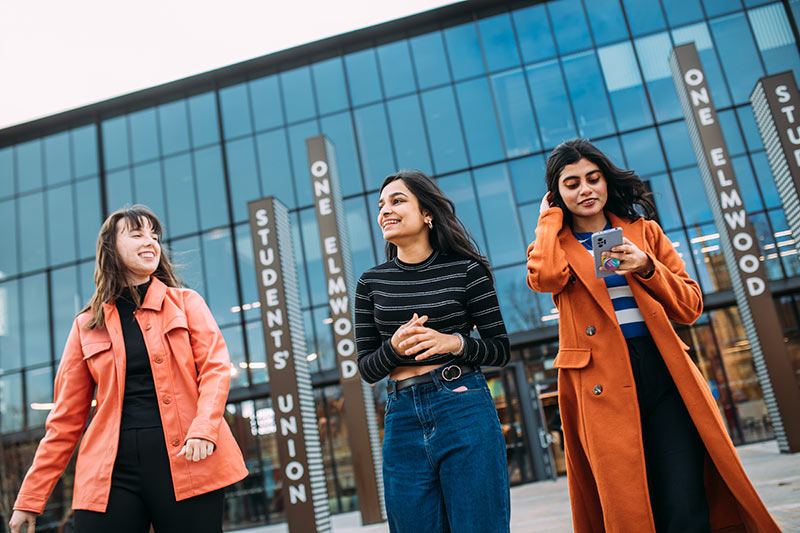 One Elmwood: The Heartbeat For Life At Queen's
From talking to like-minded people, to getting support when you need it, you'll find everything you need in One Elmwood.
There's advice on careers from our dedicated employability team; a comprehensive range of free, flexible, and responsive support services from Student Wellbeing; support from the Learning Development Service and the Widening Participation Unit; financial support; access to Disability Services; and visa and immigration help from our Immigration Support Service Team.
An open-plan, modern space, One Elmwood is efficient, cheap to run, sustainable, and a net-zeroready building, future-proofed for generations to come. It's equipped with gender neutral toilets; accessible toilets; baby changing facilities; parenting rooms; and quiet rooms for reflection.
The new Students' Union is a vibrant social hub with the newly revamped Mandela Hall, Union Bar, the Union Shop, outdoor terraces, multiple hang out spaces and tech friendly study spaces right were you want them. The Union Bar - let's call it your local - has an outdoor terrace, great food, pool tables, quizzes, and music.
STUDENT SERVICES: SUPPORT FROM REGISTRATION TO GRADUATION
One Elmwood brings together student services and the SU so everything you need is in one place. So, if you ever need some help, you'll know exactly where to find it.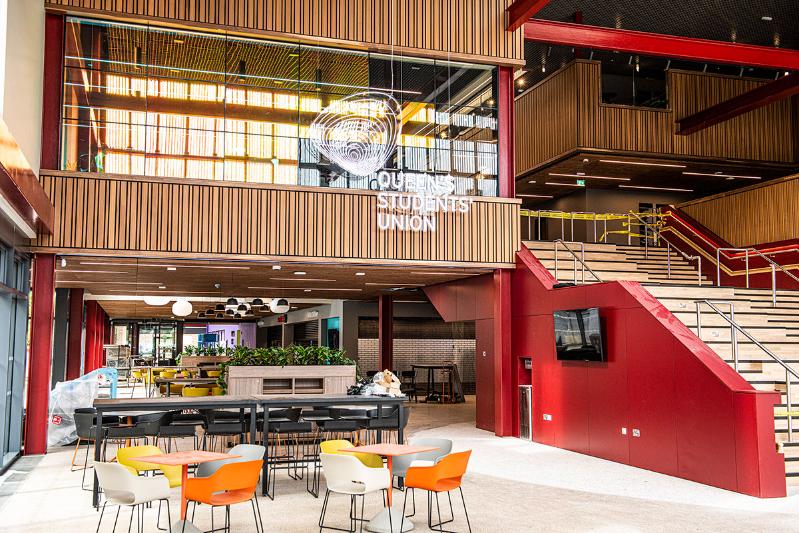 The home of the new Students' Union
Leading the way, One Elmwood is the home of the Students' Union, here to help you get involved in the SU, and for you to make the most of your time at Queen's. The SU also provides you with vital support, opportunities to socialise and different activities to help you make friends and develop your skillset throughout your time at Queen's.