Culture at home
Across Queen's our teams in the Language Centre, Queen's Film Theatre, Queen's Sport, the Naughton Gallery and many more have been working to develop online activities to keep you informed, entertained and active at home.
---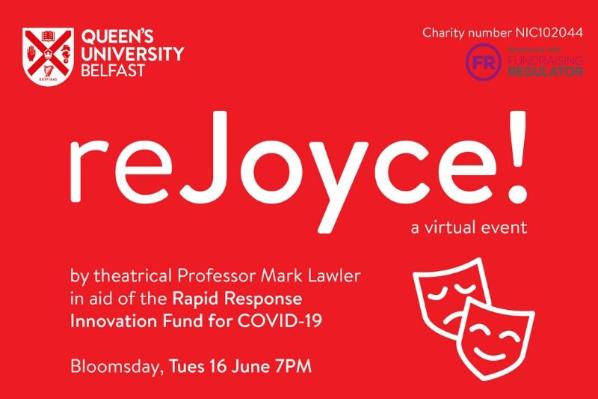 ReJoyce
Virtually join theatrical Professor, Mark Lawler, as he regales you with the words, songs and scandalous verse of James Joyce, on Bloomsday Tuesday 16th June at 7pm on Facebook Live. This event is in aid of the Queen's University of Belfast Foundation's Rapid Response Innovation Fund, currently supporting research to rehabilitate survivors of COVID-19.
---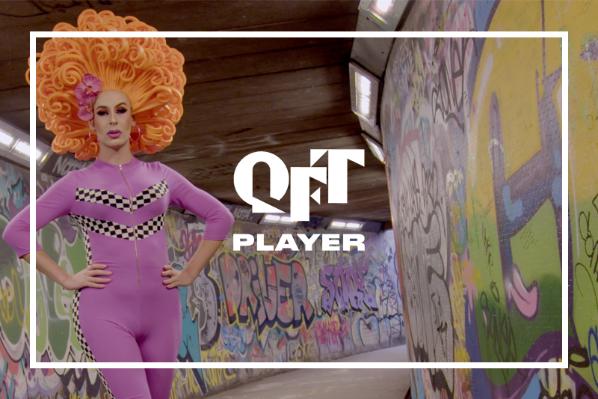 Queen's Film Theatre Online – QFT Player
While its doors are closed, the QFT Team have launched QFT Player which will specialise in locally-produced films and recorded events with a mixture of free to watch films and pay-per-view titles.
To stay up-to-date with QFT Player and other QFT news, join one of its membership schemes.
---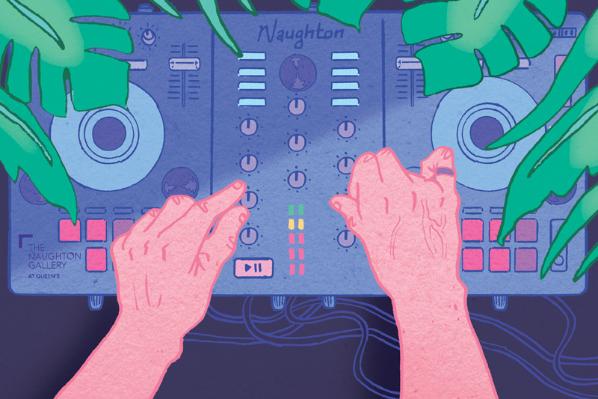 Naughton Gallery
From features on previous exhibitions and interviews with an international roster of artists, to the latest Book Club titles and specially-curated Spotify playlists, the Naughton Gallery has a whole range of content to keep you occupied at home. Follow them on Instagram, Facebook, and Twitter.
You can also visit the ArtUK website to digitally explore the Gallery's permanent collection in addition to public collections from over 3,200 other UK venues.
---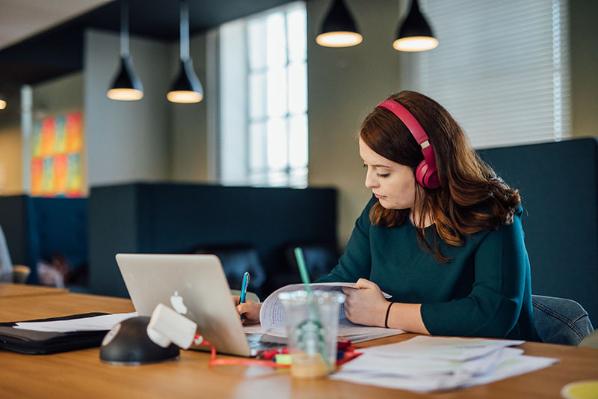 Lockdown Language Learning
The Language Centre has created a range of free, online and accessible, beginner-level language learning resources to help enable students, staff and members of the public to pick up a language during lockdown. For information and to take part, visit the Language Centre website.
Each language resource will consist of 5 lessons, release over a 5 or 10-week period, with 2 hours of pre-recorded language tuition via video each week, as well as a weekly live follow up 'clinic', facilitated by your tutor.
---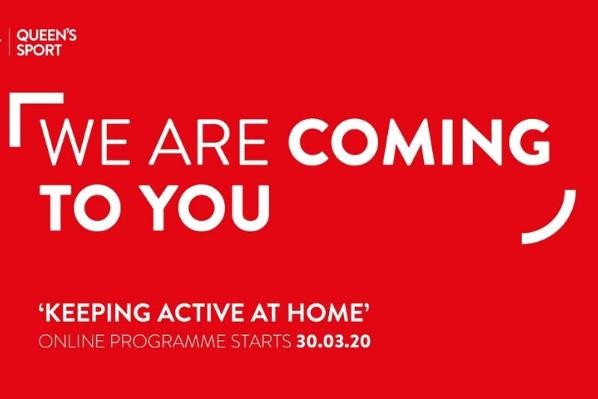 Keeping active at home: Online programme from Queen's Sport
Queen's Sport in partnership with our colleagues across the Healthy Campus Framework in Staff Wellbeing and Student Wellbeing are offering you the chance to 'Keep Active' with regular fitness activities, mental and wellbeing advice, sports blogs articles plus much more.
You can engage with 'Live Classes' or catch up with all content by subscribing to the Queen's Sport YouTube Channel.
---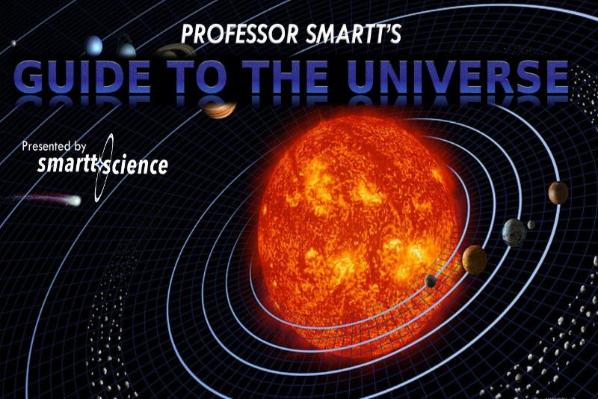 SmarttScience Teaching/Learning resource for 8-10 year olds
Professor Stephen Smartt of Queen's Astrophysics Research Centre has launched smarttscience.com, which provides free space and science learning resources for teachers of children between the ages of 8 and 12, including complete lessons, worksheets and free downloads and, while schools are still closed, a weekly live stream lesson.
Visit the smarttscience website. Follow on Twitter @smarttscience.
---
The Qulture Shock concert for St John Ambulance NI
The Qulture Shock concert to raise funds for St John Ambulance, organised by the International Student Response Group (ISRG), Queen's International Students Society (QISS) and St John Ambulance NI, took place on 25 May 2020, watch it back now on the ISRG Facebook page.
---