Queen's nursing students help with COVID crisis
Over 320 final year nursing and midwifery students with less than six months to complete their course have taken the opportunity to work with the Trusts to help with the current COVID-19 crisis.
---
The Nursing & Midwifery Council have worked with government to develop legislation to enable final year students within six months of registration to go into the NHS in a paid capacity. They will conduct all the duties of a final year student and give much needed support to clinical teams on the front line.

This positive step by the government recognises these students as key workers and rewards the valuable contribution Nursing & Midwifery students can make to patient care within NHS and wider society.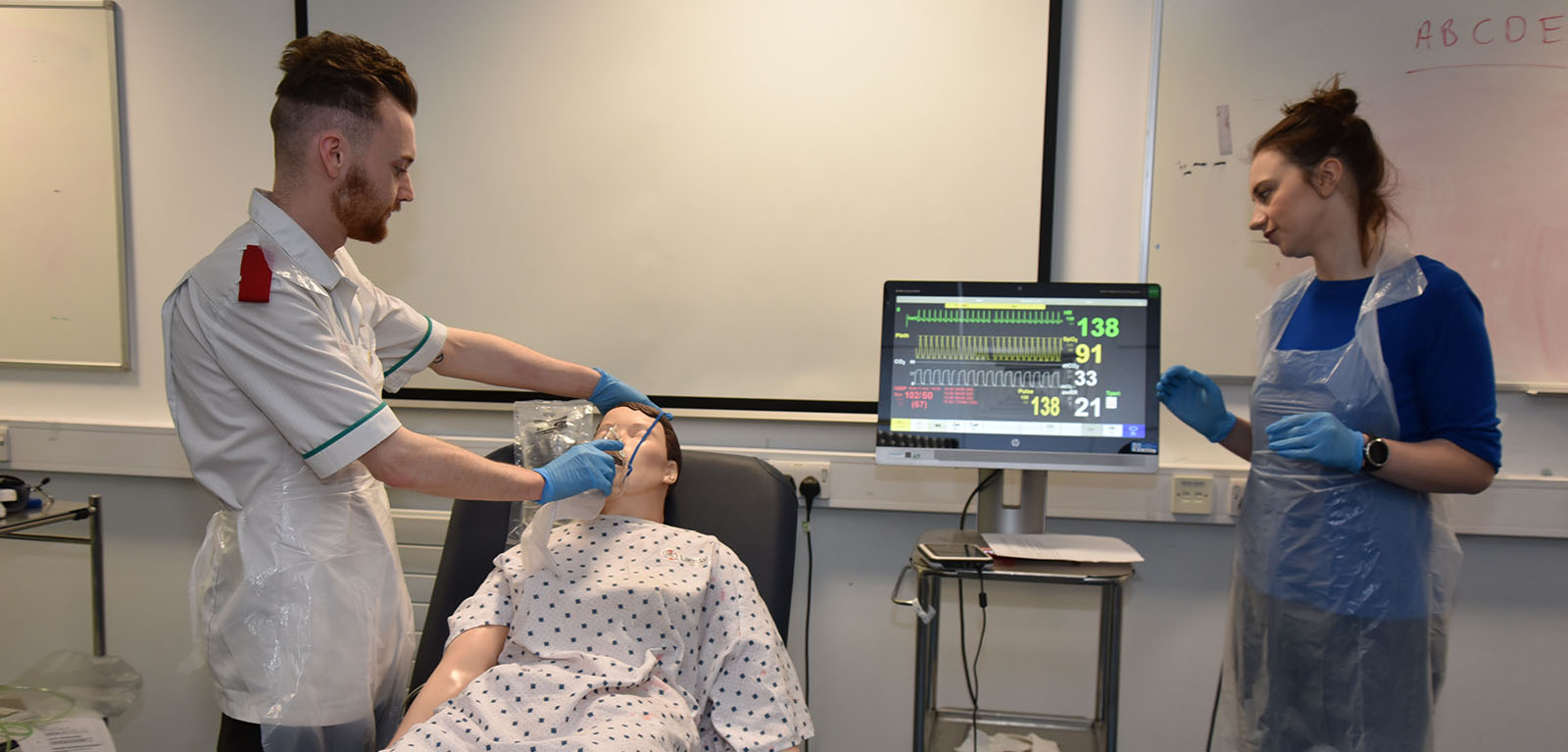 In preparation for this early entry into the workforce, Queen's has been supporting the students with a top-up on skills, knowledge and confidence. Eden Baker, a final year student said: "Everyone realises that Covid-19 is a serious threat to the lives of people in Northern Ireland. Students like me are very willing to do our bit to care for patients and help our colleagues in the NHS."
Professor Donna Fitzsimons Head of School of Nursing & Midwifery, says:
"I am enormously proud of these students who have decided to take up this opportunity and make a valuable contribution to patient care in an emergency situation. Staff in the School have worked under significant time pressure to educate and support our students. Although this is an anxious time for the whole country, we are confident Student Nurses & Midwives will play a vital part in delivering high quality patient care within this crisis."
Hear directly from our students
Hear more from Eden Baker, a final-year nursing student at Queen's, who is preparing to move to the front line of the COVID-19 crisis
Nursing Standard >