COVID-19: What did Queen's do during the crisis?
While the COVID-19 pandemic presented truly exceptional circumstances, staff and students at Queen's acted quickly and with agility to respond to the crisis.
We immediately focused our research efforts on tackling the virus, while pulling together key resources to support the NHS and working to minimise the socio-economic impact of the disease. With the threat of the virus still looming large, we now have a vital role to play in protecting the wider community, ensuring a swift economic recovery and innovating for a safer tomorrow.
---
Solving problems that save lives
March - High-profile research grants enabled our virology specialists to test existing drugs against the SARS-CoV2 virus, while researchers in the Wellcome-Wolfson Institute for Experimental Medicine work to develop a rapid response diagnostic test against COVID-19.

April - Outside the lab, our impact was felt more immediately, when over 600 healthcare students received specialist training to join the frontline fight against COVID-19. The School of Pharmacy joined forced with the School of Mechanical Engineering to utilize laser cutting technology to produce protective shield masks produced by 3D printer. Over 10,000 were gifted to NHS workers, along with 6,000 door openers.
May - With the eyes of the world on COVID-19, our cancer researchers recognised that the pandemic was adversely affecting the treatment of people living with cancer. In what became an award-winning paper, Queen's Professor Mark Lawler influenced policy-makers to ensuring patients continue to have access to safe cancer treatment.
July – Professor Mark Lawler influences all-party talks on sustainable healthcare.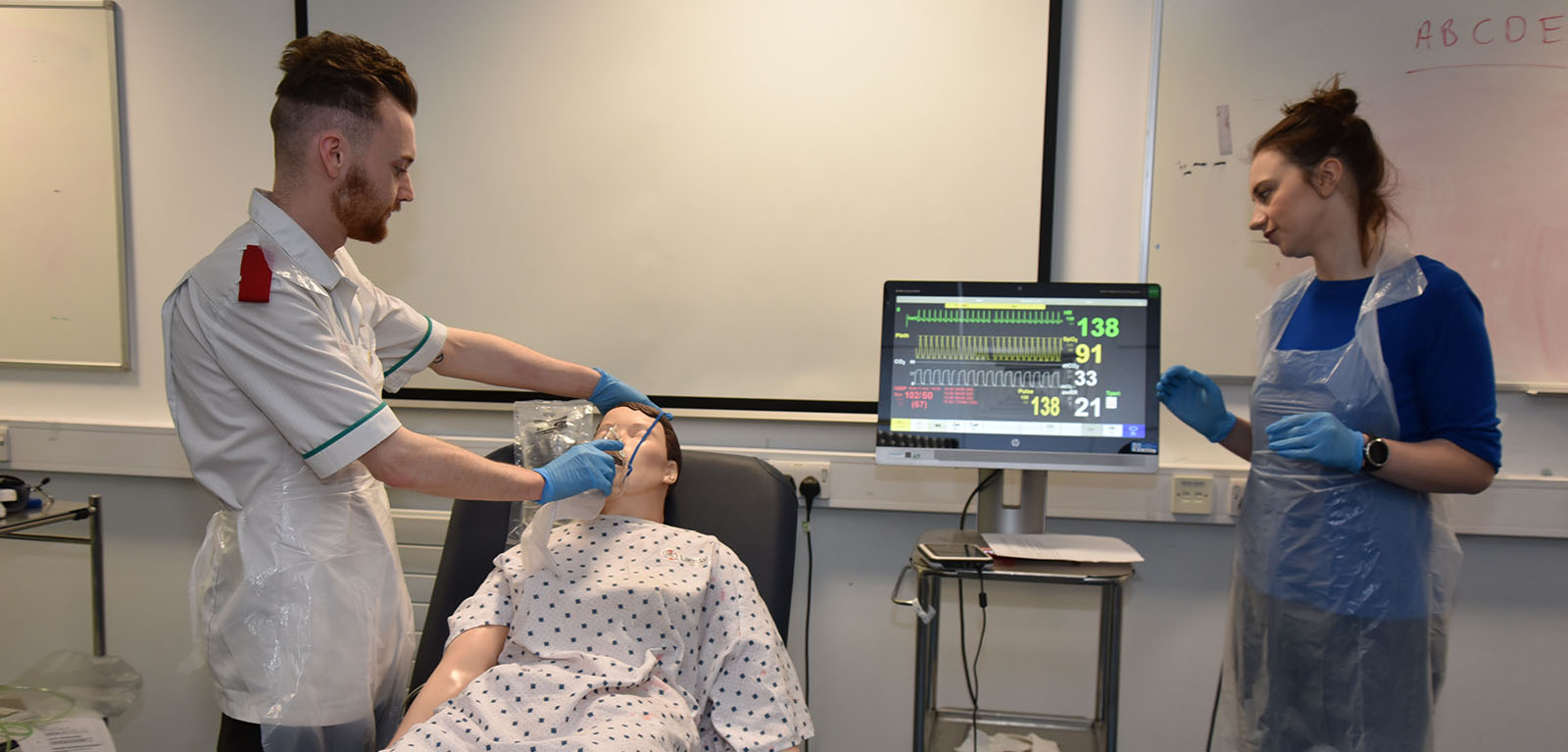 Enriching quality of life for everyone
April - As critically ill COVID-19 patients struggled with invasive hospital treatment, Queen's led a clinical trial to examine non-invasive treatments that might improve patient outcomes, Meanwhile, a sister trial offering an innovative cell therapy treatment for COVID-19 patients with acute respiratory failure got underway.
June – As the UK eased out of lockdown, Queen's epidemic modelling specialists, led by Frank Kee, continue to play a crucial role in creating a roadmap to lead Northern Ireland out of the pandemic. Combining complex data analytics with mathematics, we are advising The Scientific Advisory Group for Emergencies (SAGE) on reducing the disease spread, the impact of social distancing and minimising the rate of infection.
July – Drawing on the technical expertise at our Institute Of Electronics, Communications & Information Technology (ECIT) we are working to improve contact tracing so normal life can resume as quickly as possible.

Building a sustainable future
April – In a bid to minimise the damage to the Northern Ireland economy, Queen's offered a free Software Development course allowing furloughed Northern Ireland residents to upskill from home, while our experts at Queen's Business School have been thought-leaders on navigating out of the economic downturn.
May - We are so proud of our army of student volunteers who continued to make a huge difference to the lives of people throughout Northern Ireland and globally, despite lockdown. Children continued to benefit from the mentorship provided by our homework clubs, while children in developing countries will receive vital aid as a result of their efforts.
June – Working to deliver the Public One Health agenda, our experts in the Institute For Global Food Security are leading discussions around the impact of the disease on the food chain and examining the human-animal infection risk and restriction that might prevent a similar pandemic in the future.