Junior Academy Year 9 Welcome Day 2019
On 14 May 2019 Junior Academy welcomed its 6th cohort to Queen's for a fun and sunny introduction to the university.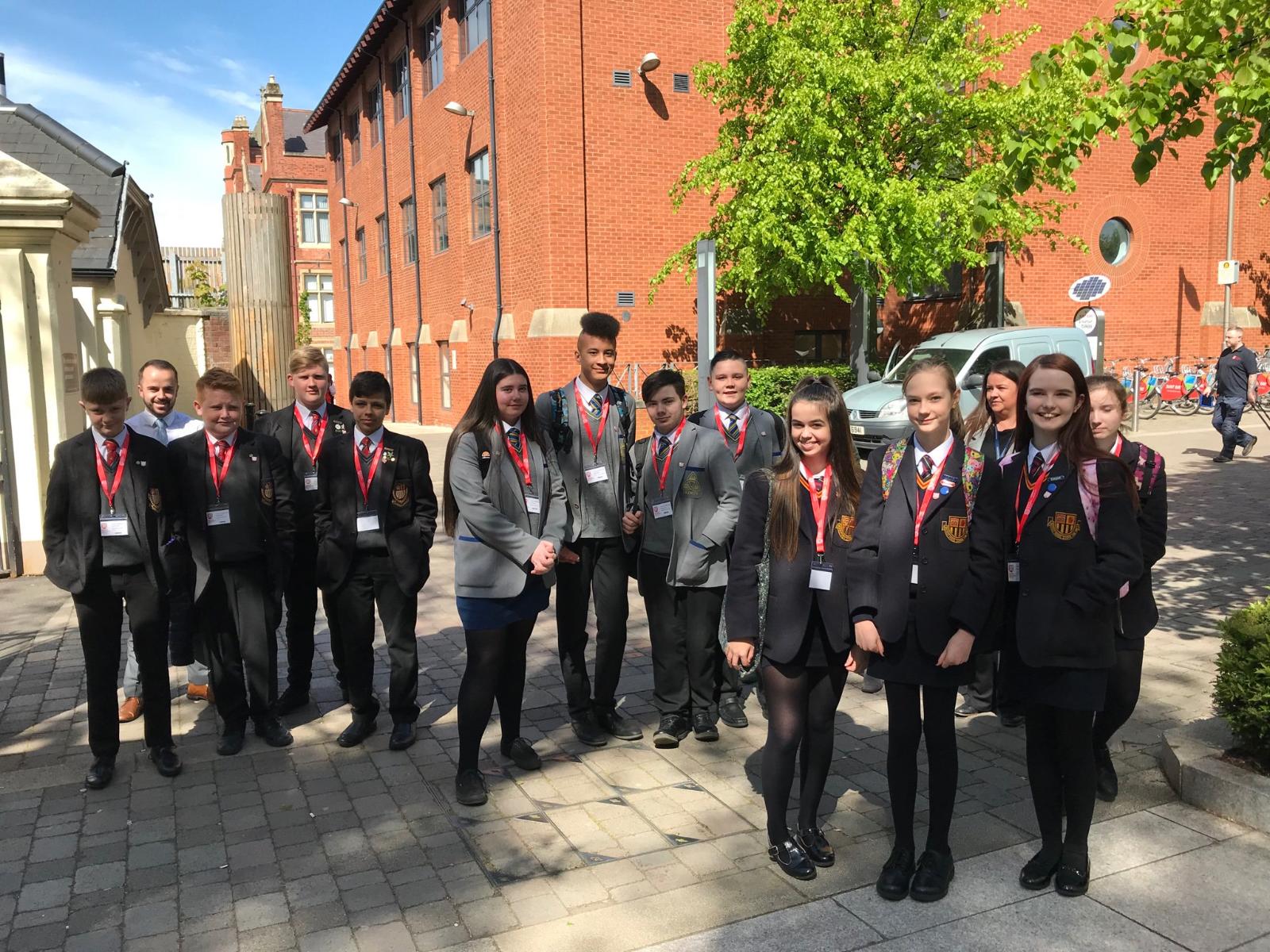 On May 14 2019, Queen's Junior Academy welcomed 105 Year 9 pupils from 21 Northern Irish schools for their first event as part of the Junior Academy programme.
While many of the Year 9s arriving at the Great Hall in the morning were a little nervous, they quickly relaxed into a fun-filled Queen's Quiz before being accompanied by Student Ambassadors to roam the campus and student accommodation at Elm's.
The tour took the format of competitive 'campus orienteering'. Pupils participated in themed quizzes in the Queen's Film Theatre, the Student's Union, and the Treehouse at Elm's.
After a buffet lunch, they were off to the PEC for some quick-fire sports challenges.
The day concluded with an awards ceremony where the winners of each challenge were presented with special prizes.
The Year 9s were over the moon with their first day at Queen's. While they waited in the sunshine for their buses back to school, a number of pupils were spotted staging Queen's graduation ceremonies on the grass, excited not only for their next Queen's event but for future graduations.
Junior Academy Year 9 Welcome Event Images