Pathway Opportunity Programme Celebration Event 2019
On 7 December 2019 the Pathway Opportunity Programme celebrated the achievements of their 2019 cohort in the Whitla Hall, Queen's University.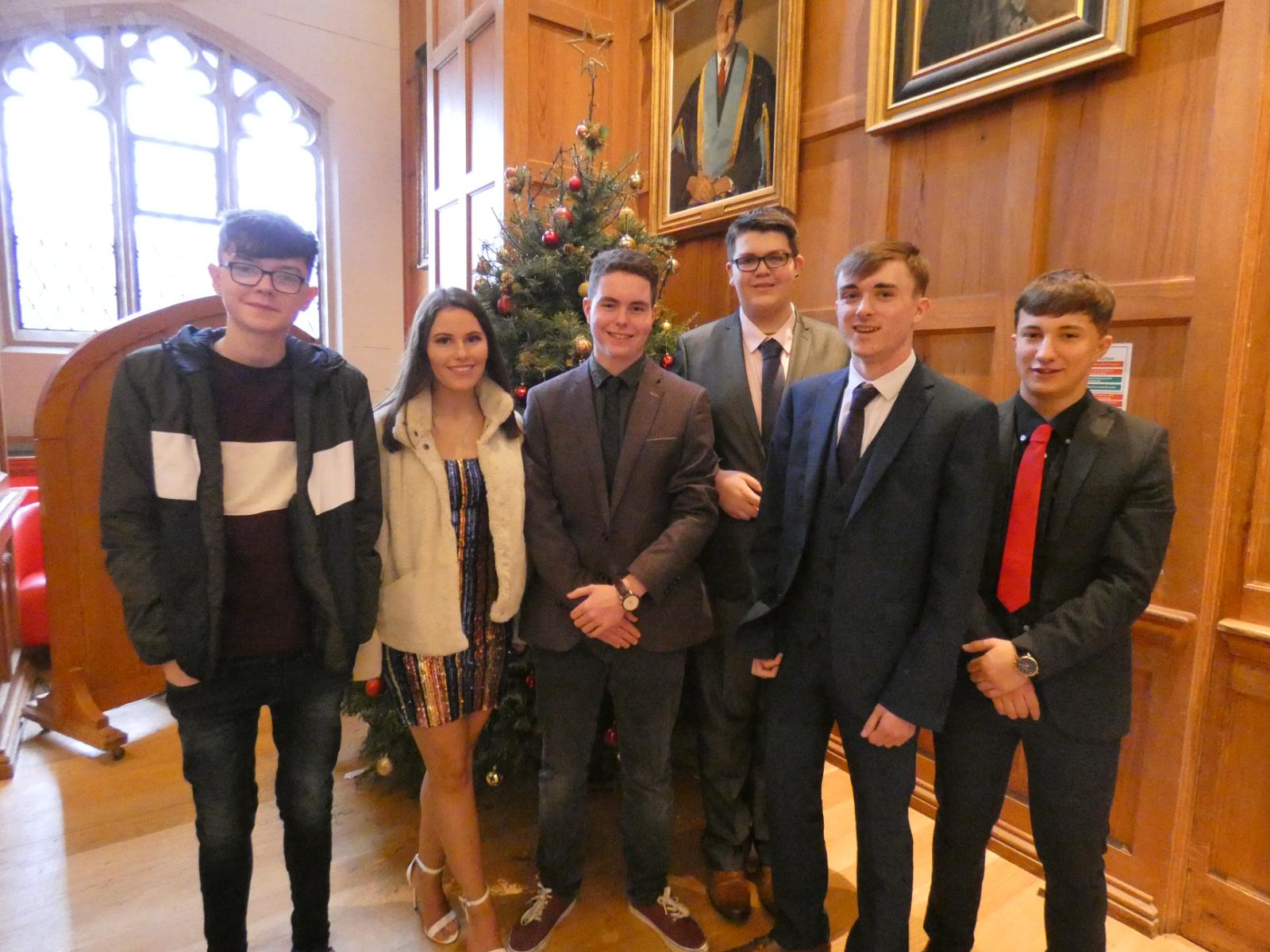 On December 7th the POP team waved goodbye to our 2019 students as they took part in our Celebration Event, marking the end of their time on the programme. Taking place in Whitla Hall, the Celebration Event saw almost 130 students, along with their friends and family, receive a certificate and a huge round of applause as they graduated from POP. After participating in the year long programme – which involved campus visits, a residential, as well as some online course work – we gathered to celebrate the students' achievement as they continue along their journey to becoming Queen's students.
With Christmas music playing in the Whitla Hall, the crowd slowly started to form as the guests sipped tea and coffee, waiting for the ceremony to begin. Once the doors were closed, POP team leader Ted Jensen welcomed the guests, before introducing Hannah Lyttle, Lloyds scholar, who delivered an inspiring speech to the students. Two pathway students, Dylan Robinson and Lauren Murphy, then spoke to the crowd about their experience of the Pathway Programme and their hopes for the future.
After facing the daunting task of walking up the steps to the Whitla Hall stage to receive their certificate, students and guests were then invited to three different venues for a lovely lunch where our other team members from WPU were on hand to take photos of students not only with their family, but with their friends that they made and bonded with throughout the year.
Once fed and suitably celebrated, the day was over and we bid adieu to our 2019 students – until their arrival to Queen's as students, that is. We want to take this moment to once again congratulate our students and wish them luck in the upcoming year and exams and we will see you soon because as Ted says, "once a pathway student, always a pathway student".