Summer Residential 2019
A week of classes, activities and most importantly - fun!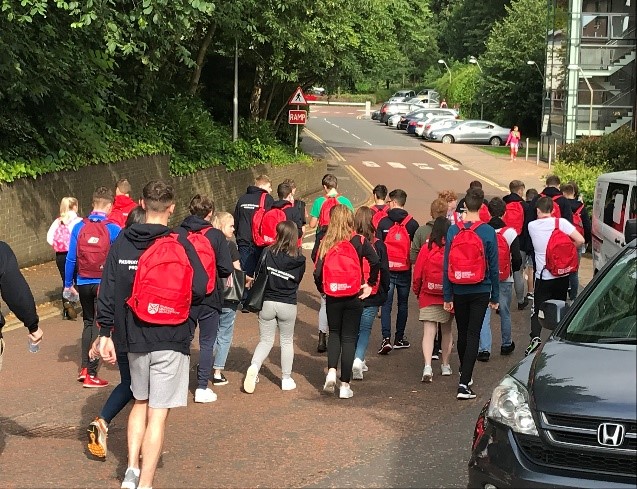 The Pathway Opportunity Programme had a busy month in July with the kick off of our Residential Summer Schools!
As part of the programme, Year 13 students from across Northern Ireland joined us for a week of structured events designed to prepare them for the transition to undergraduate study at Queen's.
Each morning, students set off from their accommodation at Elm's Village for a day of academic sessions, enabling them to further explore their academic areas of interest and prepare for their assessments at the end of the week. Successful completion of their academic assignments gave students the opportunity to secure up to a two grade reduction on their guaranteed conditional offer to Queen's.
As well as academic guidance and support, students were given an insight into the extracurricular and social aspects of student life. From visits to Crumlin Road Gaol and We are Vertigo Inflatable Park, to dinners at Riddel Hall and an evening with some furry friends from charitable organisation 'Pets as Therapy', there were plenty of opportunities for students to socialise and unwind after a long day of studying!
Students had a fantastic time during their jam packed week of activities; we hope their experiences on the residential have left them well equipped to tackle the challenges of their Year 14 studies.