Senior Academy Study Skills Day 2020
Puppies, study skills and pizza - our Senior Academy students had a great day last week!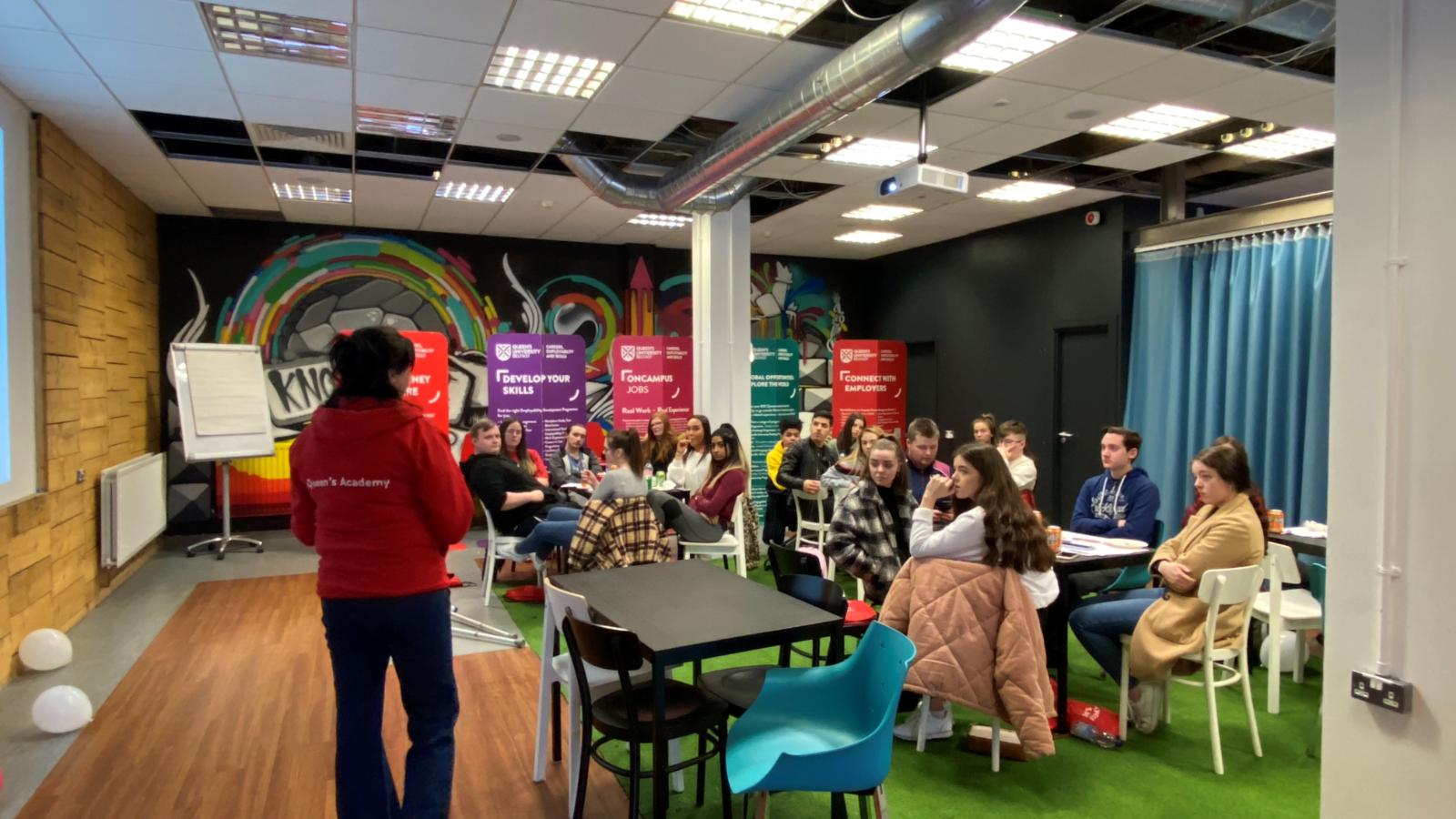 WPU's Senior Academy Programme recently held a Study Skills day for our participants in preparation of their upcoming exams. The aim of the event was to develop their revision methods and techniques, explain the importance of prioritising/managing time, looking after their wellbeing and of course getting the most out of their 30 hours subject specific tutoring.
Participants gathered in the SGC Hub as we waited for the day to begin. The day kicked off with a quick visit to some visiting scholars in the SU - Cavaliers in Need! The students got to spend some time with the gorgeous puppies, before heading back to a very informative session on Interview Skills.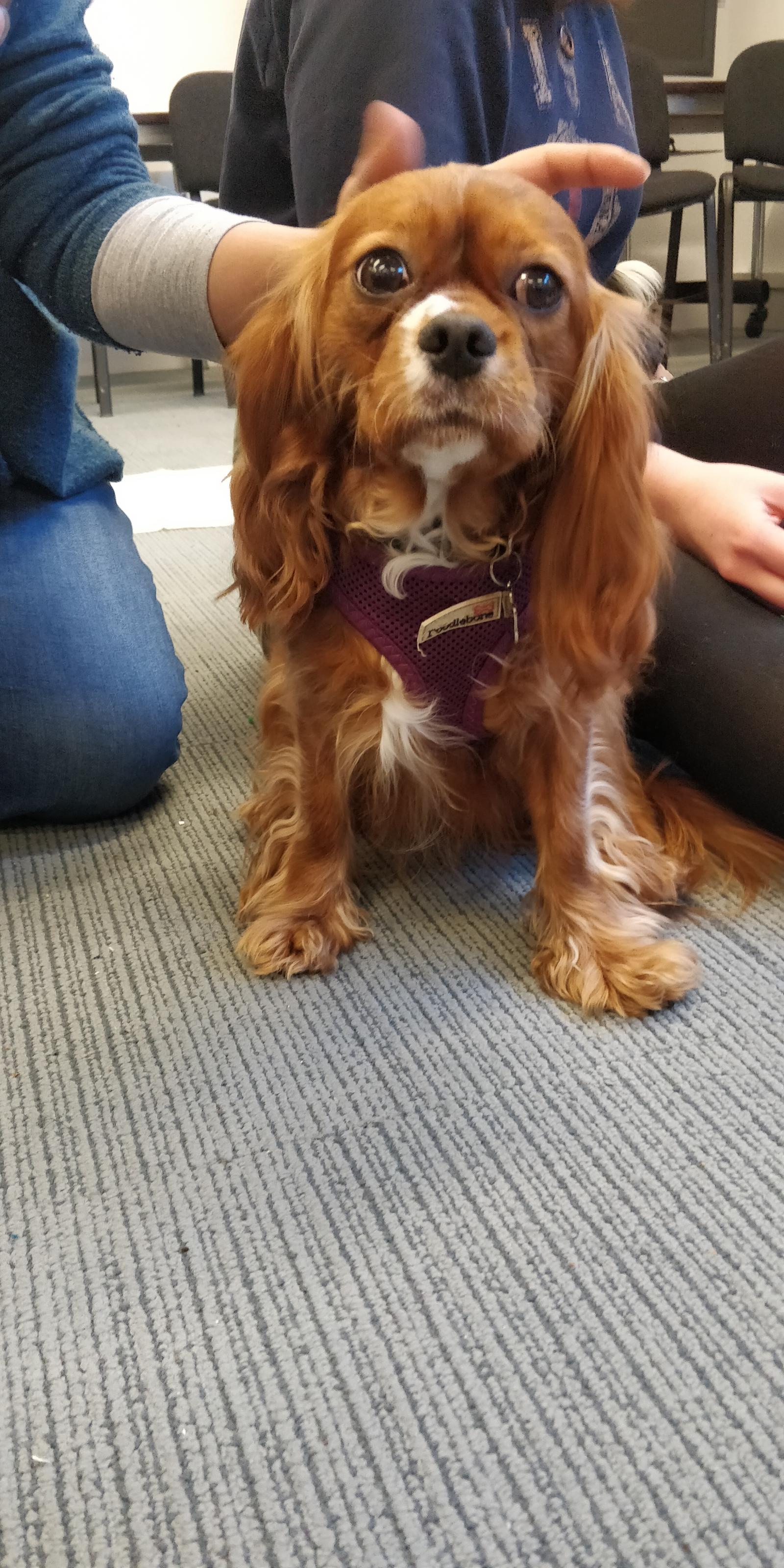 Dr. Ciaran O'Neill and Dr. Laura McGinnis from the Learning & Development Services then took to the floor to explore the various types of study methods students can employ - and of course, the most successful study methods. Participants also received a LDS Weekly Planner which is sure to set them on the right path in these last few weeks coming up to their exams.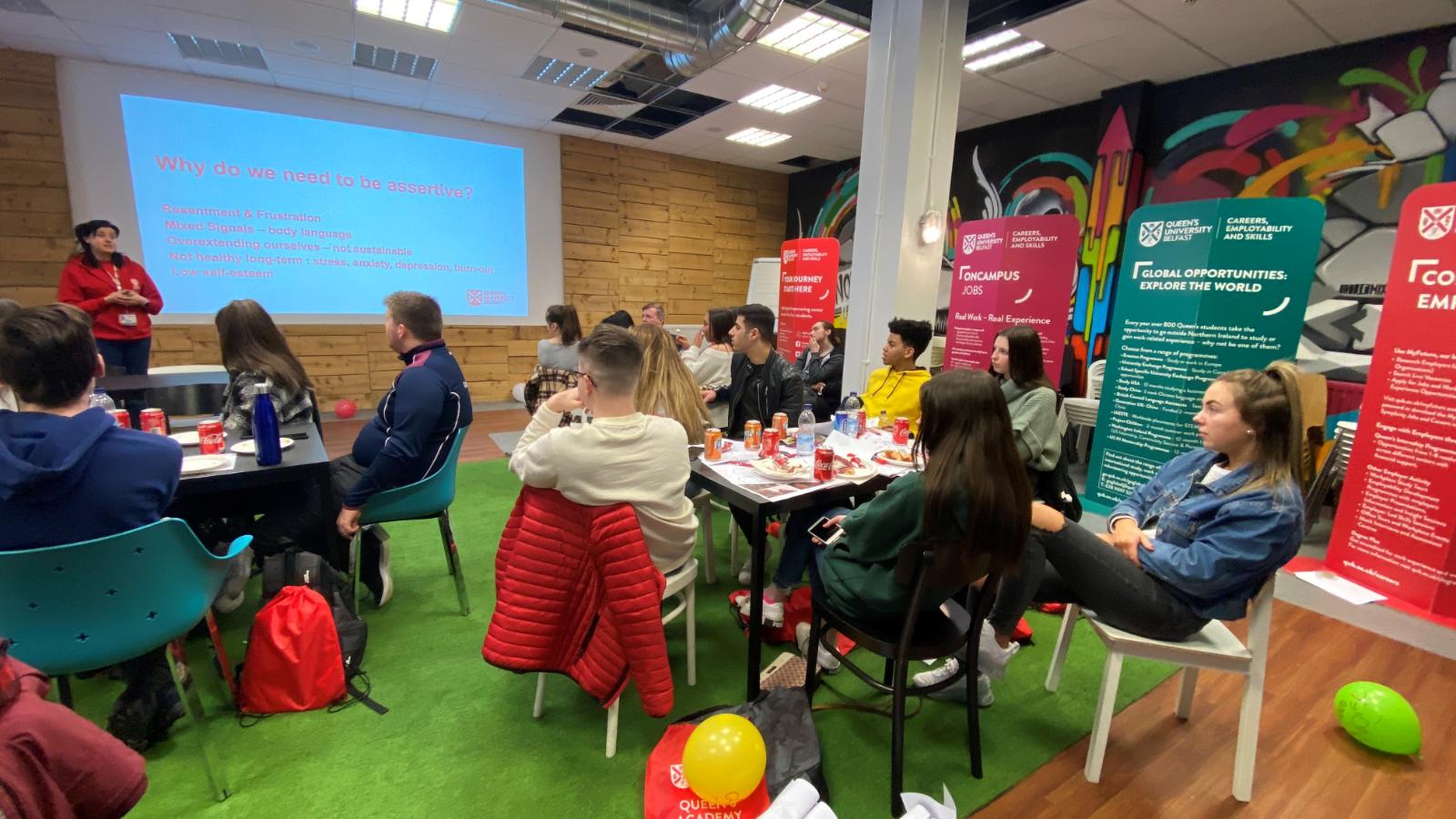 Outreach Officer Julie-Ann Hamilton then delivered an interactive workshop around wellbeing and mental health. She showed them the importance of seeking help when stressed, and the benefit of healthy coping mechanisms.
After a delicious lunch from Domino's, the students had the chance to meet their tutors that they will be working with over the coming months. All participants of the Senior Academy Programme are afforded 30 hours of subject-specific tuition, or 15 hours in two subjects. Outreach Officers Grace Heatley and Ted Jensen then delivered a series of motivational talks around assertiveness and procrastination, which rounded off the day.
We wish our participants the very best of luck in their exams!