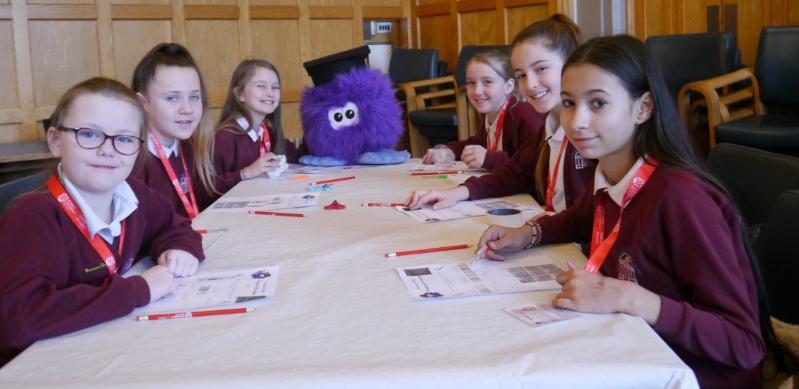 Professor Fluffy Programme
Raising awareness of higher education
The Professor Fluffy Programme aims to raise awareness of Higher Education amongst Key Stage 2 primary school pupils from all backgrounds. Through introducing the concept of Higher Education and equipping children with the knowledge and vocabulary associated with university, we aim to empower them to develop higher aspirations for the future.
About the programme:
Professor Fluffy works with members of the Widening Participation team and our partner schools to raise awareness of higher education and show them that Queen's University could be a part of their future.
The programme begins with an interactive in-school presentation which introduces pupils to the vocabulary associated with university, and gives them a taste of what university life can offer. After the presentation, the pupils are then given the opportunity to ask as many questions as they like before receiving their VIP invitations to attend Queen's University.
The school visit is followed by a visit to Queen's University which enables pupils to explore the campus and participate in a carousel of activities centred on Science, Technology, Engineering and Mathematics (STEM). From solving crimes using forensic science techniques to constructing paper towers, the variety of activities on offer allows students to make meaningful connections between STEM and the world around them. The campus visit is rounded off by an opportunity for pupils to try on graduation gowns and take home their very own mini Professor Fluffy!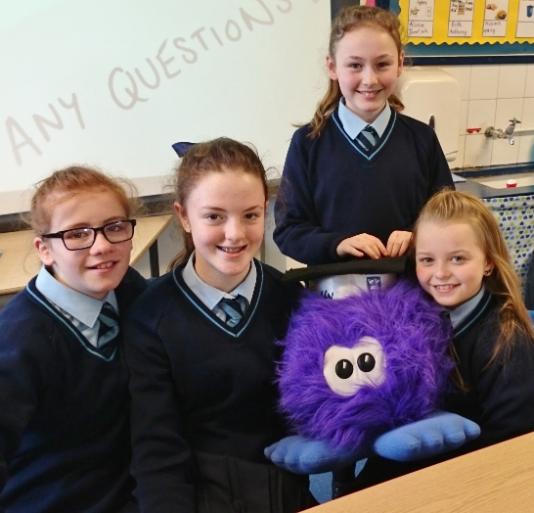 Key Facts:
The programme is open to Primary 6 and 7 pupils in targeted areas throughout Belfast.
Both the school and campus visits are run throughout the school year.
These are organised in accordance with the school and can be arranged to suit a particular school's needs.
There are no costs for schools to participate in the programme; all travel is funded by Queen's University.