Module A Academic Expectations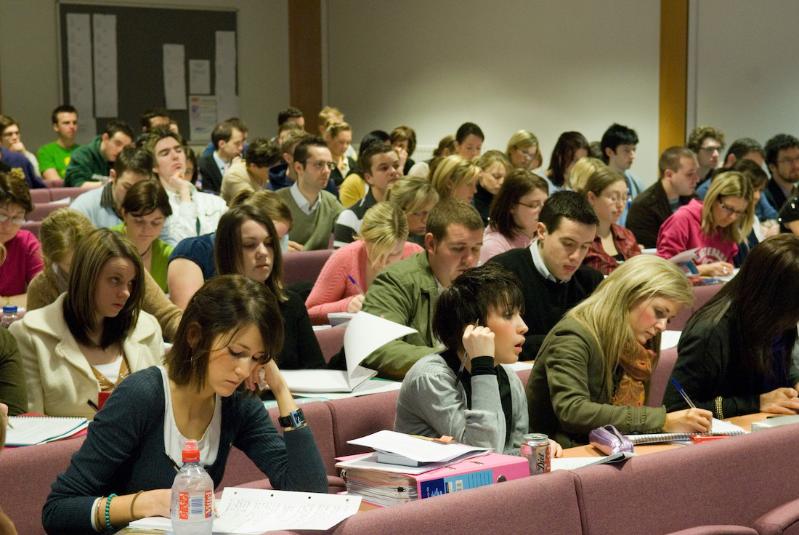 Academic Expectations
Read the following information carefully and complete the short quiz.
You can then move on to Module B: Understanding Information Sources
By the end of this module you will be able to understand what lecturers and teachers require you to know before you begin your studies and how you engage to deliver on their expectations when you start your programme.
Making the transition from school to university means using the skills you have, but also being open and active in your approach to learning new skills. This is a time when you will find your own voice. Be confident in yourself, work hard and remember, there is no such thing as a stupid question. Dr. Gemma Carney
School of Social Sciences, Education and Social Work

Academic Expectations
When you become a university student, you join an academic institution characterised by intellectual curiosity. Here, you will have the opportunity to explore and engage with your chosen subject(s).
Studying at university is different and it requires a transition to a more independent approach to learning.
A number of assumptions are made of university students from the start of their courses.
You will be well supported during your degree programme but at a basic level, you will be expected to:
be committed to your subject
show willingness to work hard despite setbacks
have realistic confidence in your ability
know how to use the university library (online and in person)
ask for assistance and information which is not readily available
allow your skills and personality to develop and shine
University teaching staff will assume you know and understand the importance of:
Study 

- Engage in independent study, be organised and self-motivated. Take ownership and responsibility for self-study and group work.
Lecturers 

- Your lecturers are recognized experts in their field and will direct your learning at university. They will deliver module content and lectures. You are expected to ask them questions, engage respectfully, and prepare for lectures appropriately.
Attendance and contribution 

– Attend all scheduled lectures and tutorials and actively participate and engage in group discussions.
Submission of assignments

 – Produce written work to the academic standards outlined, use appropriate referencing and submit assignments by the deadline. 
Academic standards

– Prioritise and adhere to academic standards in all assessed work. Ensure your work is of appropriate academic quality and referenced correctly. Ask your lecturer or tutor about the expected academic standards.
Academic integrity

- Refers to the standards and values which universities expect all students to adhere to. This includes but is not limited to being honest about where your ideas have come from and referencing sources correctly.
Read the following statements and - based on the information in this module - decide whether they are true or false. When complete, click on the button to reveal the correct answer.
At university you will be expected to follow the guidance from lecturers and tutors and also to study independently
At university you can submit coursework whenever you want to, so long as it is before the end of the term.
At university you are expected to ask for help only in extreme circumstances