Award-winning student graduates with First Class Honours aged 19
Madina arrived in Belfast from Azerbaijan aged just 16 and is graduating today (Monday 19 July) with a First Class Honours in Biomedical Sciences, aged 19.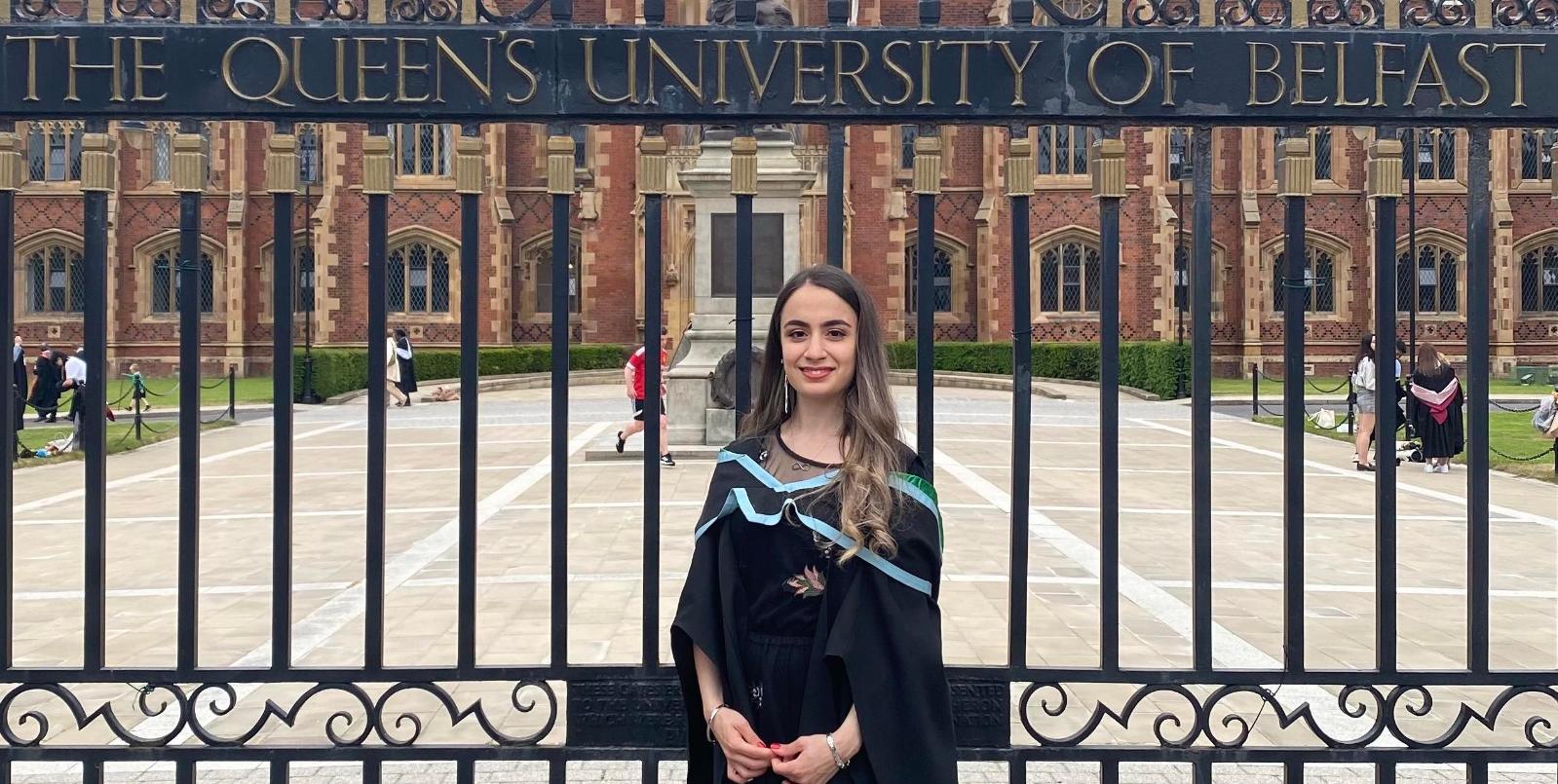 Although moving to a new country at a young age was daunting at first, Madina quickly felt at home, fully embracing her new life here. She has won several awards for both her academic and extracurricular endeavours.
Madina says: "I met lots of other international students at Queen's accommodation and very quickly felt like Belfast was my 'home away from home'. I settled in well and worked really hard but was still very surprised to hear I won a scholarship at the end of my first year."
Madina won the "First year international student scholarship" for achieving the highest marks among biomedical students, placing her in good stead to graduate with First Class Honours.
Madina also found time outside of her studies to support others. She recently won an award at the SU Awards for her voluntary work with the Reading Together programme. The programme, delivered by the University's Widening Participation Unit, brings together trained Student Mentors with children in care aged 7-10 to help them improve their literacy skills.
Madina added: "I loved taking part in the Reading Together programme and particularly enjoyed meeting with my matched child every week to read stories together. It was really rewarding to be able to truly make a difference in the lives of these young children and a real honour to be recognised for our commitment to this through this year's SU Awards."
Madina hopes to find work in a laboratory in the UK that she can begin after graduation.
Media
Media enquiries to Queen's Communications Office on Tel: (028) 9097 3091 or email: comms.office@qub.ac.uk