Sisters graduate as doctors on same day
Sisters Alison (28) and Emma McAllen (23) from Cookstown will both graduate today with a Bachelor of Science degree in Medicine from the School of Medicine, Dentistry and Biomedical Sciences at Queen's.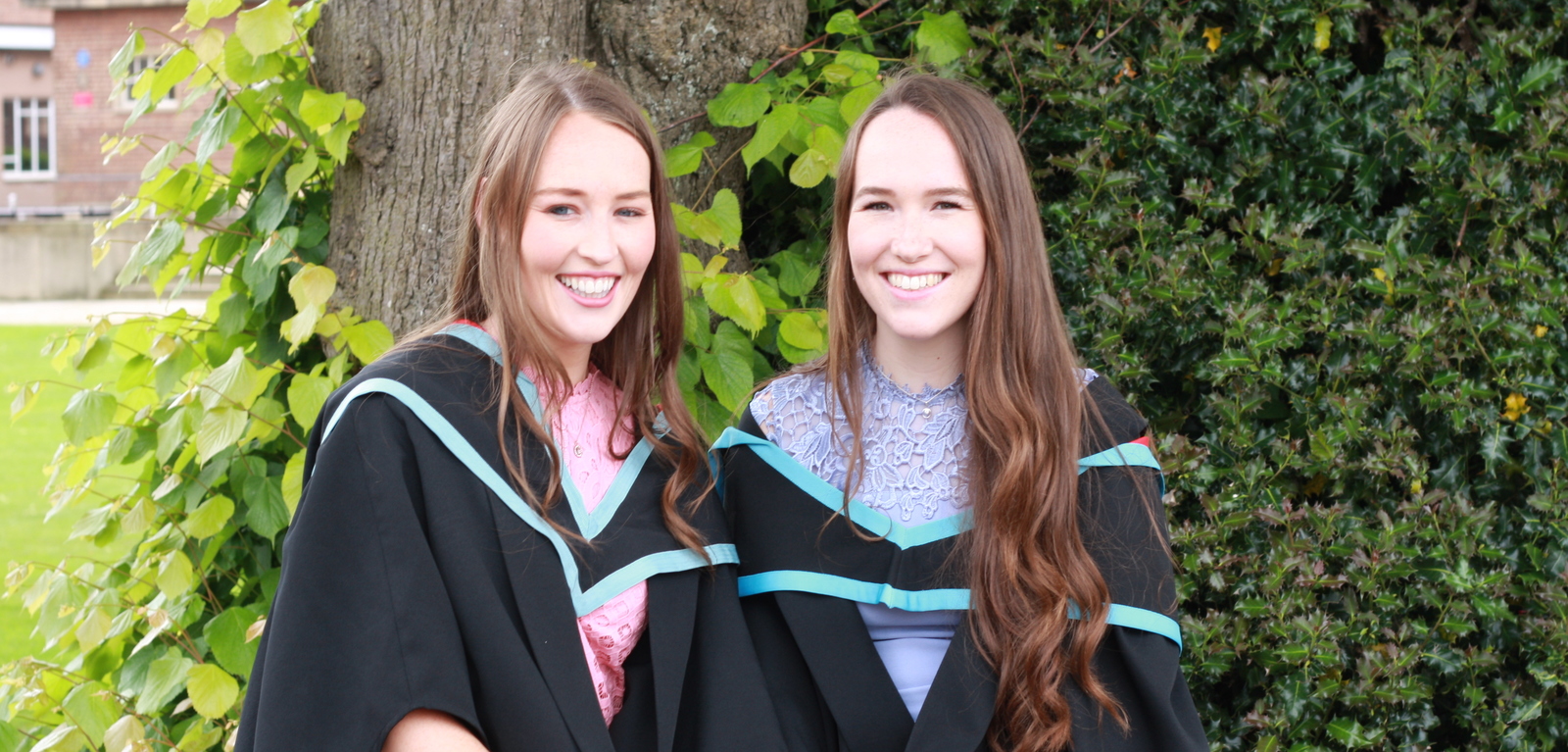 Alison started Queen's back in 2011 and completed a Master of Science degree in Mathematics before pursuing her dream of becoming a doctor.
She said: "When I was completing my Mathematics degree, I realised my true passion was to become a doctor. I was lucky enough to be able to share this experience with my sister Emma who was also beginning her journey at Queen's to become a doctor.

"Some of our highlights at Queen's are the times we travelled to Belfast on a Sunday night together, being able to practice our OSCEs with each other which helped us prepare for the clinical and communication aspects of becoming a doctor and helping each other study for our exams.

"We enjoyed being in the same lectures, and because of our surnames, we were in the same tutorial groups at Queen's. It was fantastic to be able to share our experiences of becoming doctors together. I am so proud of us both graduating today."
Both Alison and Emma are excited to begin work this August in Belfast City Hospital as junior doctors. Alison is starting in nephrology while Emma will start working in medical oncology.
Alison and Emma plan to celebrate their official graduation day together at home with family.
Media
Media enquiries to Queen's Communications Office on Tel: (028) 9097 3091 or email: comms.office@qub.ac.uk