Installation and Honorary Graduation Ceremony
INSTALLATION AND HONORARY GRADUATION CEREMONY
On Friday 24 September at 11am, the Chancellor of Queen's University Belfast was installed, and Honorary Degrees were conferred on leading figures from the worlds of business, politics, sport, the arts, policing and education.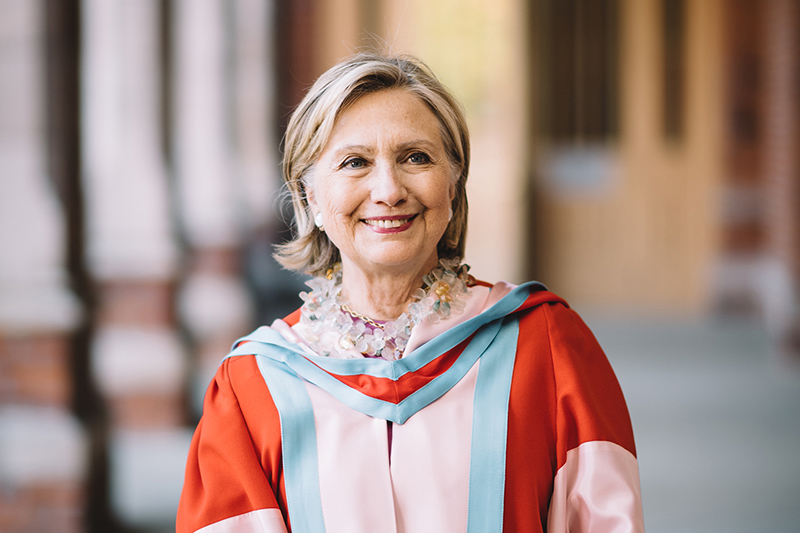 UNIVERSITY CHANCELLOR
SECRETARY HILLARY RODHAM CLINTON
Secretary Hillary Rodham Clinton is the University's 11th and first female Chancellor. An internationally recognised public servant, Secretary Clinton has strong links with Queen's and Northern Ireland, especially because of her outstanding contribution to peace and reconciliation in Northern Ireland. In October 2018, she received an Honorary Degree from the University for her exceptional public service. She is a strong advocate for Northern Ireland and an inspirational role model for the Queen's community.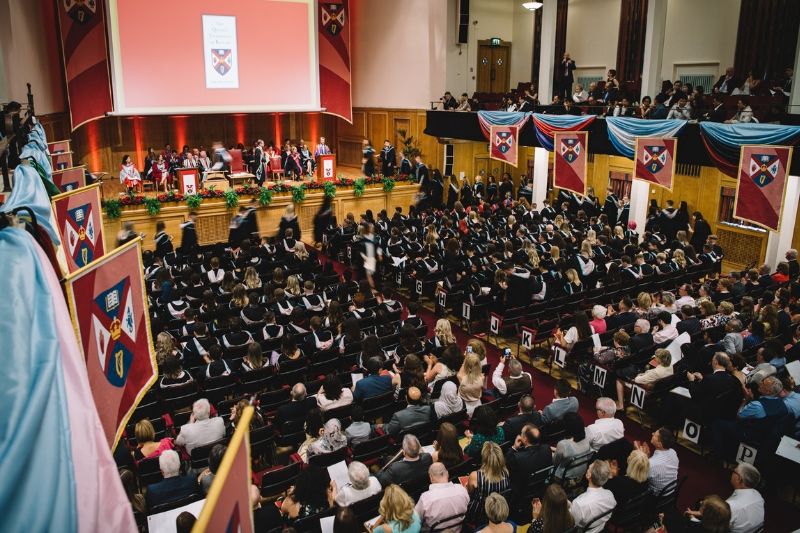 Honorary Graduands
Installation and Honorary Graduation Ceremony 24 September 2021
We are delighted to to welcome into our University community; Bronagh Hinds, Professor Monica McWilliams, Jane Morrice, Pearl Sagar OBE, Valerie M. Burke, Mark Dowds, Dr Jagdish Gandhi, Sir George Hamilton QPM, Shirley McCay, Feargal McCormack, Lisa McGee, Marie-Thérèse McGivern, Julie Sinnamon, Norman Houston OBE (Posthumous Award).