As part of the Installation Ceremony, Secretary Clinton conferred Honorary Degrees on the following individuals: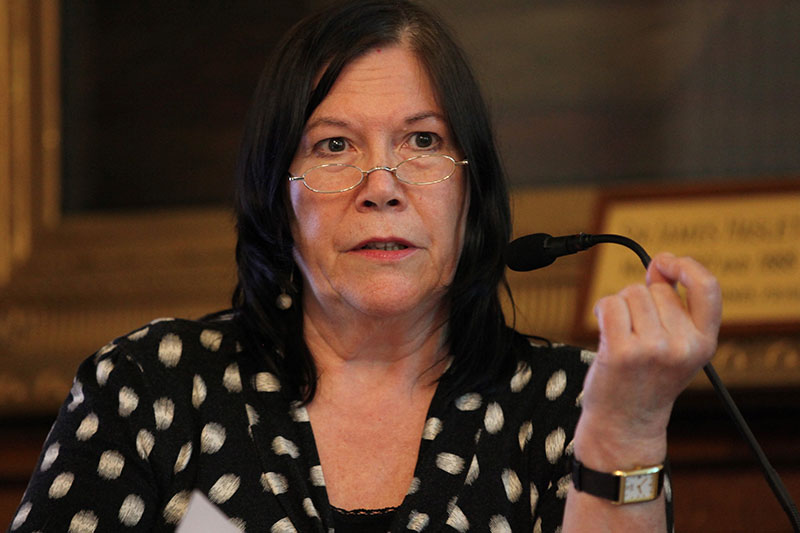 Bronagh Hinds
DUniv for services to the local community
A co-founder of the Northern Ireland Women's Coalition, Bronagh Hinds was its director of elections for the 1996-98 multi-party peace talks and its chief advisor in the Good Friday Agreement negotiations. She was appointed the first Deputy Chief Commissioner of the Equality Commission for Northern Ireland where she oversaw implementation of the Agreement's equality and good relations commitments. Bronagh's career spans the voluntary sector, academia and international consultancy. In 2000 she founded DemocraShe to increase diversity in governance and public life and empower women as political and civic leaders. She works with governments, multi-lateral agencies and international NGOs on women, peace and security, most recently on Syria and Afghanistan. Bronagh has been active in the women's movement since co-founding the Northern Ireland Women's Rights Movement in the 1970s.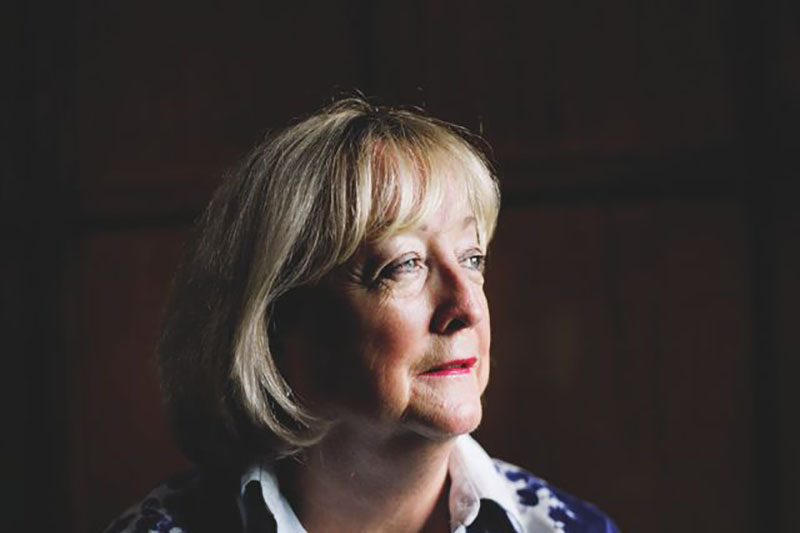 Professor Monica McWilliams
DUniv for services to the local community
Monica McWilliams is an academic and community activist who co-founded the Northern Ireland Women's Coalition in 1996. She is a signatory to the Good Friday Agreement and was elected to the First Northern Ireland Assembly in 1998. She was Chief Commissioner of the Northern Ireland Human Rights Commission from 2005-2011 and currently serves on the Independent Reporting Commission on the disbandment of paramilitary organisations. She is chairperson of Interpeace, an international NGO and a joint recipient of the JF Kennedy Profile in Courage Award. Her memoir, Stand Up, Speak Out, will be published by Blackstaff in October 2021.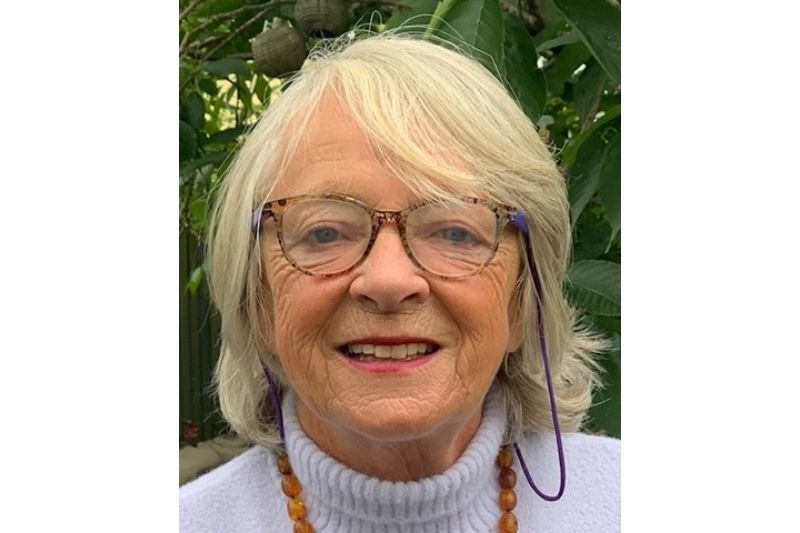 Jane Morrice
DUniv for services to the local community
Jane Morrice was a prominent member of the Northern Ireland Women's Coalition and architect of the integrated education commitment in the Good Friday Agreement. Elected to the Northern Ireland Assembly in June 1998, she was appointed Deputy Speaker in 2000. She is the former Head of the European Commission Office in Northern Ireland and was Vice President of the European Economic and Social Committee (EESC) from 2013-2015. She now serves as Director of the Integrated Education Fund. A former BBC journalist, she also served two terms as Deputy Chief Commissioner of the Northern Ireland Equality Commission.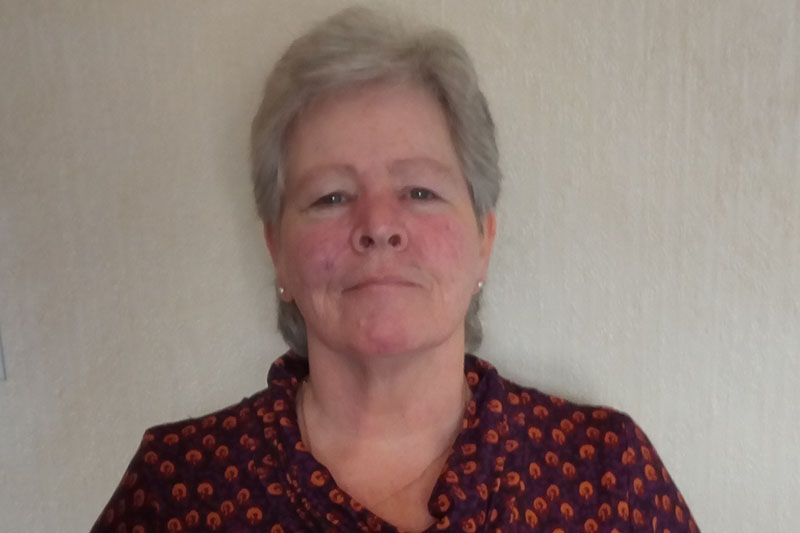 Pearl Sagar OBE
DUniv for services to the local community
A trained community development-worker, Pearl Sagar was a member of the Northern Ireland Women's Coalition and was elected to the Northern Ireland peace talks. She received an OBE in 1998 for services to the community and to women's issues. Following her career in politics, she was appointed as a consultant in Vital Voices, a global organisation set up by Hillary Rodham Clinton and Madeleine Albright in 1999 to work with women leaders in the areas of economic empowerment, women's political participation, and human rights.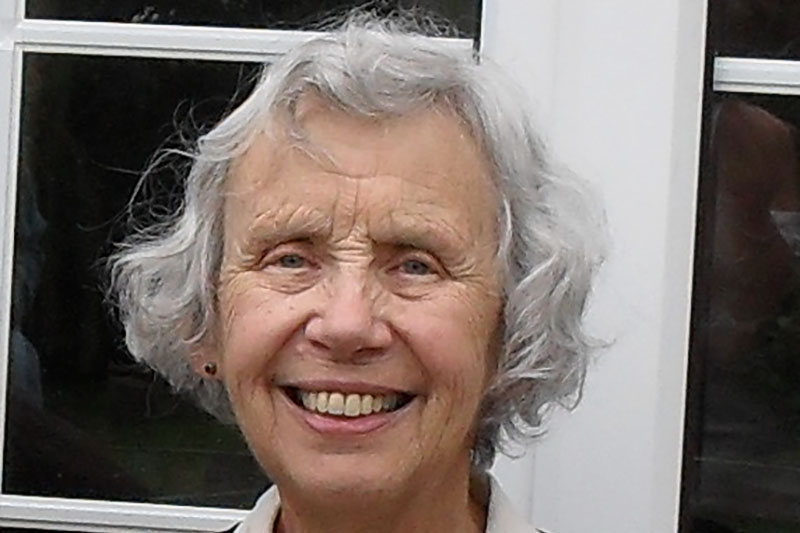 Valerie M. Burke
DSc for distinction in science
Val Burke's pioneering work established Queen's as the primary location worldwide for the archival storage and distribution of major software packages in computational physics. Val was instrumental in establishing the Elsevier journal Computer Physics Communications and its associated, and unique, Program Library. The latter has been housed at Queen's for over 50 years and has attracted millions of electronic visitors from across the globe. As Program Librarian, she overcame the technical challenges of the time and developed a storage and retrieval system to support users of the library at subscribing institutions across the world. The metadata designed in 1969 was far-reaching for its time and has enabled the library to be sustained and to flourish for over 50 years. The library continues to grow and its entire contents are now freely available as an open source repository.
Val is unable to attend the ceremony in person and Dr Penny Scott, a longstanding friend and former colleague, will receive the degree on her behalf.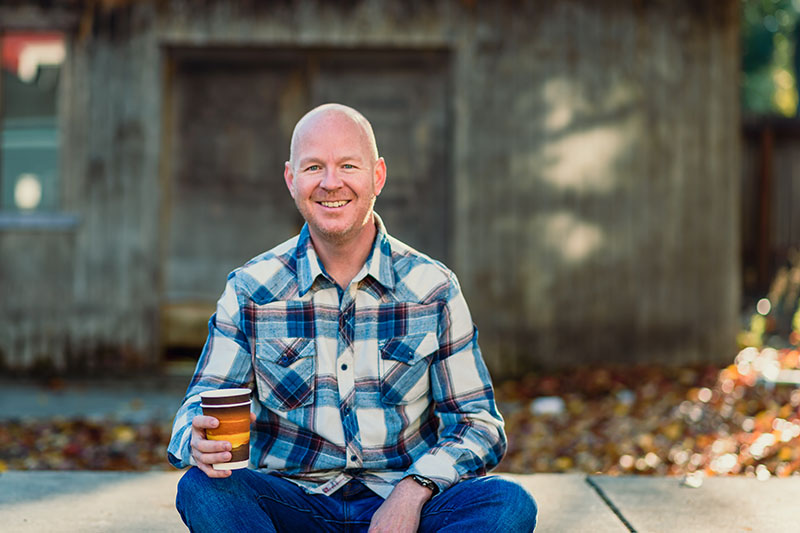 Mark Dowds
DSc Econ for services to business and commerce
Mark is a high-tech investor and entrepreneur with an established track record of building global businesses. In 2012 he co-founded Trov—the world's first on-demand insurance platform—and was accountable for revenue, strategy and growth as the company expanded internationally. Over the last two decades, he has helped get dozens of ventures off the ground, in Canada, USA, and Northern Ireland. He is the Co-Founder of Ormeau Baths, a tech hub in Belfast city centre that hosts over 200 entrepreneurs focused on Tech, Gaming, and Film.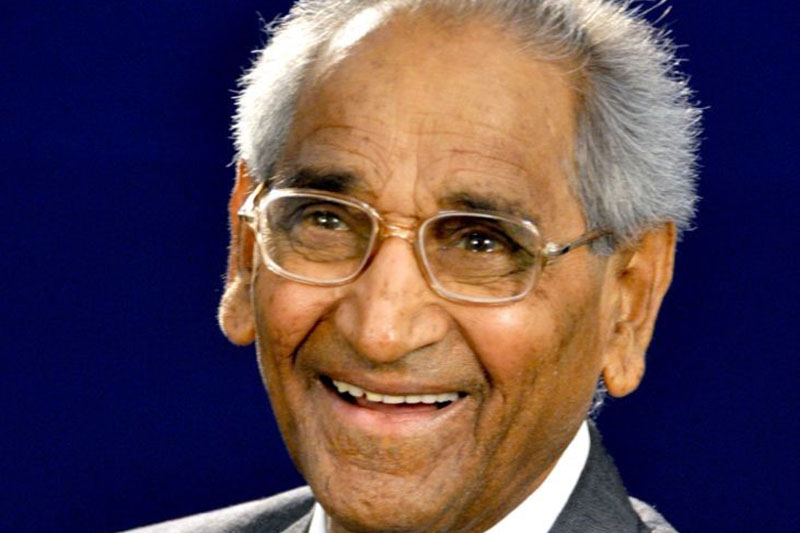 Dr Jagdish Gandhi
DSSc for services to education
Dr Gandhi is a world-renowned educationalist and a true visionary in his field. He co-founded (with his wife Dr Bharti Gandhi) the City Montessori School (CMS) in Lucknow, India, in 1959. Sixty years later, the school has grown from 5 pupils to 55,000 and is recognised as the world's largest school. Size, however, is not its distinguishing feature but rather the global citizenship focus which underpins CMS's educational ethos. Dr Gandhi has crafted meaningful initiatives to create a wider set of circumstances for peace and conflict prevention at a local, national and international level, including 28 international events aimed at inspiring world unity.
Dr Gandhi is unable to attend the ceremony in person and his daughter, Professor Nita Gandhi Forouhi, University of Cambridge, will receive the degree on his behalf.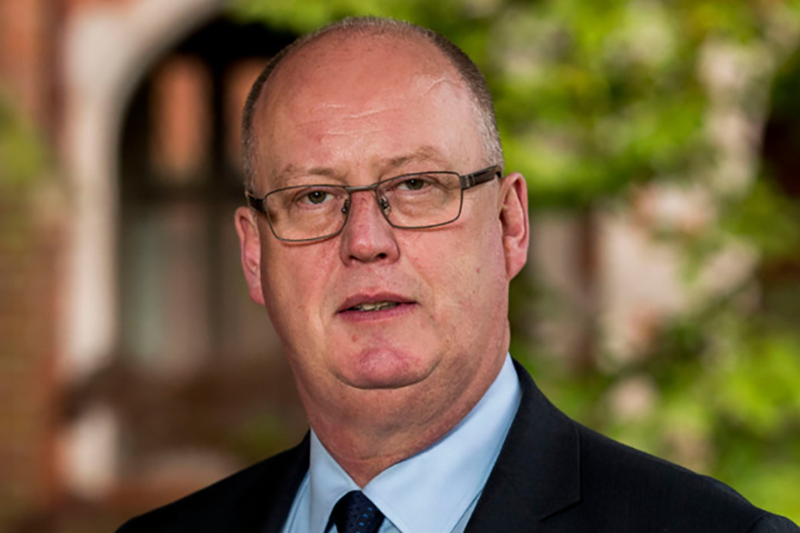 Sir George Hamilton QPM
DUniv for distinction in public service
Sir George Hamilton served as the Chief Constable of the Police Service of Northern Ireland from 2014 to his retirement in June 2019. He joined the Royal Ulster Constabulary in 1985 and during his career has held a number of positions, including developing policy to enable the policing reforms recommended in the Patten Report. He was also seconded to Britain's Home Office and served in Strathclyde Police in Scotland as Assistant Chief Constable. He was awarded the Queen's Police Medal (QPM) in the 2015 Birthday Honours and knighted in the Queen's 2019 Birthday Honours for services to policing and the community in Northern Ireland.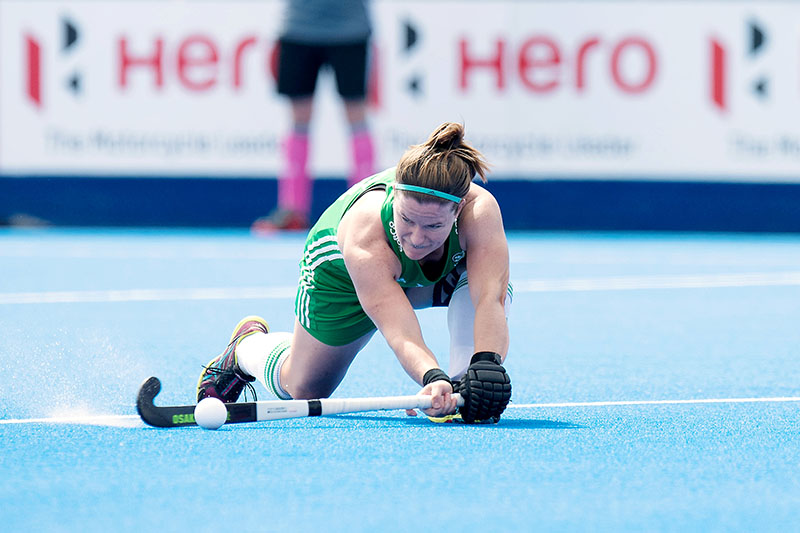 Shirley McCay
DUniv for distinction in sport
Shirley McCay is an international hockey player and Ireland's highest capped female athlete in any sport. She represented Ireland at Under-16 and Under-18 levels before making her senior debut in January 2007 against Canada. Since then, she has played over 300 times for Ireland, travelling all over the world to compete. In 2018 she was part of the team that made history by becoming the first Irish team to appear in a World Cup Final, finishing second. The team also competed at the Tokyo Olympics, the first female team sport in Irish history to qualify for an Olympic Games. McCay has played in the Women's Irish Hockey League for Old Alex, Ulster Elks and Pegasus and was a member of the Ulster Elks team that won two successive Irish Senior Cup titles in 2014–15 and 2015–16.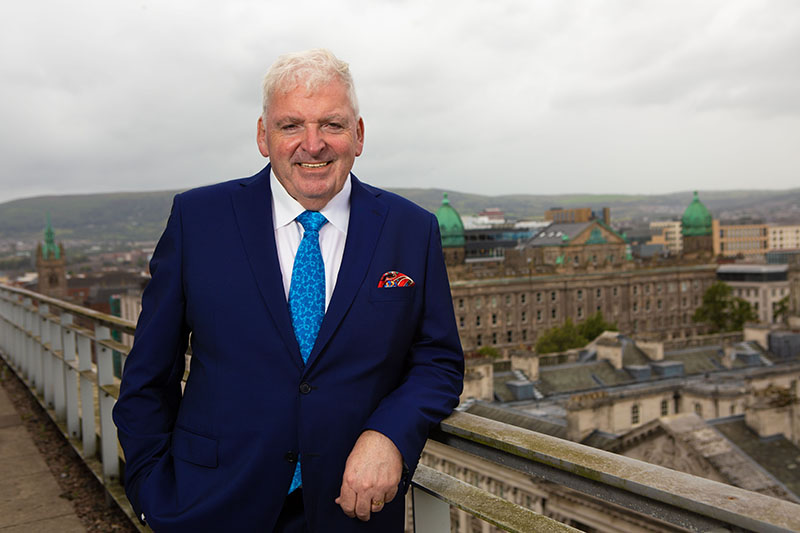 Feargal McCormack
DSc Econ for services to business and commerce
Feargal McCormack is a leading figure in the field of professional accounting and a past President of Chartered Accountants Ireland. A Queen's Graduate, Feargal qualified as a Chartered Accountant with KPMG in 1986. He joined the Industrial Development Board (now Invest NI) as a Principal Officer, one of the youngest in the history of the Northern Ireland Civil Service. In 1991, Feargal established FPM Accountants LLP, now PKF-FPM. Under his leadership, the company has grown significantly and now operates out of 5 locations with over 120 employees across the island of Ireland. Feargal has also made a considerable contribution to the public and charity sectors.
Lisa McGee
DLit for distinction in the arts
Lisa McGee, an award-winning screenwriter and playwright from Derry, is the creator, writer and executive producer of the acclaimed television series Derry Girls. She co-created, co-wrote and was executive producer on The Deceived with her husband Tobias Beer. Her other TV credits include London Irish, Raw, Being Human, The White Queen and Indian Summers.
Marie-Thérèse McGivern
DSSc for services to education
Marie-Thérèse is the former Principal and CEO of Belfast Metropolitan College – the largest Further Education College on the island of Ireland and seventh largest in the UK. An impassioned advocate of education, Marie-Thérèse has dedicated her working life to improving educational opportunities for the citizens of Belfast and beyond. As CEO, she drove the College to excellence with sector leading performance. Today, the College is an exemplar for widening participation, education and training and in 2019, was awarded a Queen's Anniversary Prize for its work in leading the curriculum for digital IT in Northern Ireland and creating a talent pipeline for the sector.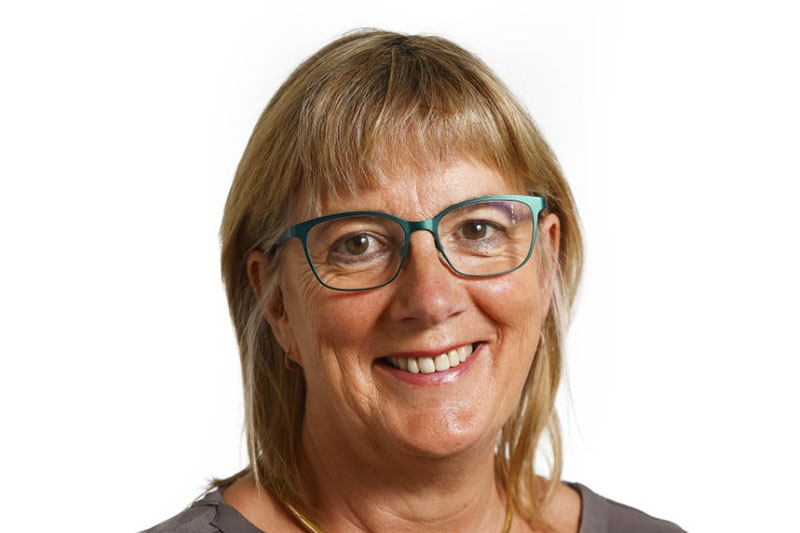 Julie Sinnamon
DSc Econ for services to business and commerce
Julie Sinnamon is former CEO of Enterprise Ireland, a government agency responsible for the growth of Irish-owned businesses in global markets. Prior to her appointment to CEO in November 2013, Julie held a number of senior public sector positions, spanning a 30-year career in Enterprise Ireland and IDA Ireland. Julie is on the Investment Committee of the Irish Strategic Investment Fund and is a member of the Irish Government's Climate Change Advisory Council. Julie is Chair of European Movement Ireland and holds a number of Directorships including Director of the PWC Ireland Public Interest Body, The Agricultural Trust, Social Entrepreneurs Ireland and The Young Scientist and Technology Exhibition. A strong proponent of initiatives that drive diversity and the building of balanced teams in the workplace, Julie is a champion for women engaging at all levels within both the public and private sectors. She has recently been appointed Co-Chair of Balance for Better Business, an independent group established by the Irish Government tasked with improving gender balance in senior leadership and Boards in Ireland.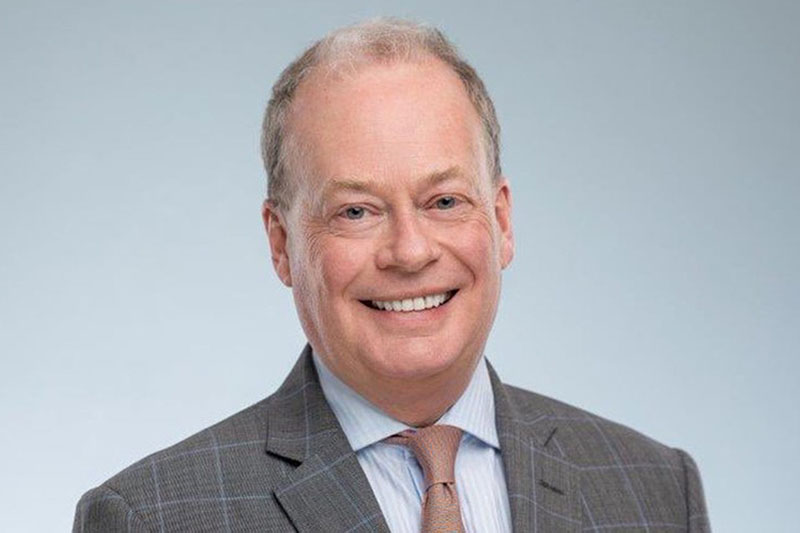 Norman Houston OBE (Posthumous Award)
DUniv for distinction in public service
Norman Houston joined the Northern Ireland Civil Service in 1975 and had a distinguished diplomatic career during which he served as Director of the Northern Ireland Bureau in Washington for over 12 years. The Bureau acts as the diplomatic mission of the Northern Ireland Executive in the United States and Canada, spearheading the Executive's international strategy and working to bolster economic, educational, cultural and community links between Northern Ireland and North America. Norman was involved in a wide variety of charitable works, achieving notable success in supporting and connecting young people from the island of Ireland and America via mentoring roles, leadership training and internships.
Norman passed away in January 2021 and his children, Chloe and Connor, will receive his award. During the Ceremony, the University, with support from the Northern Ireland Bureau in Washington, will announce an annual Norman Houston Study Northern Ireland Scholarship which will support a US student studying at Queen's.