Landmark report on Languages Provision in UK Further Education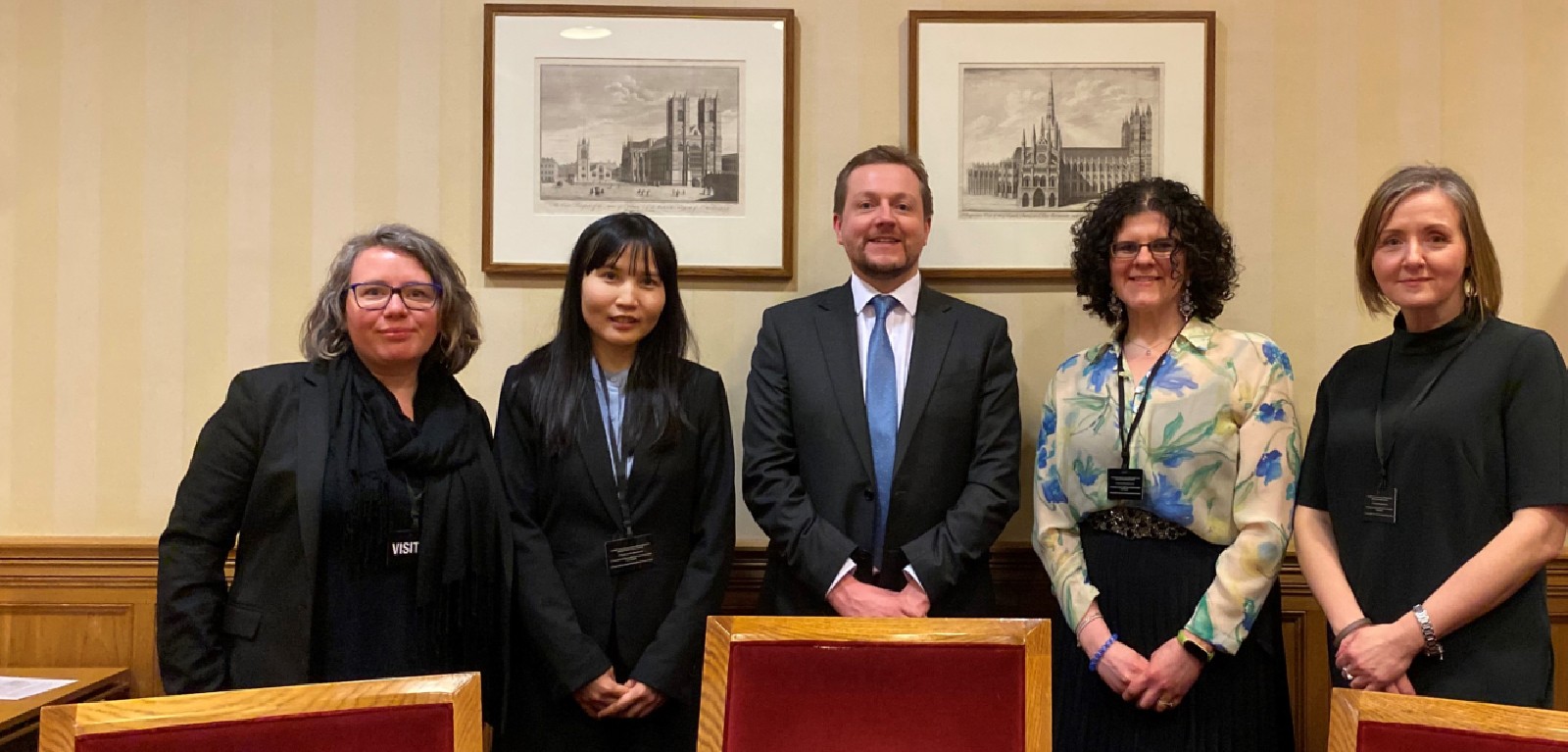 Centre members, Dr Ian Collen, Dr Minchen Liu and Centre Director, Dr Aisling O'Boyle were part of a unique research project with Dr Leanne Henderson and Dr Jennifer Roberts (SSESW) which investigated the trends in languages provision in the FE sector over the past 20 years in the UK. Funded by the British Academy, the research sought to understand the extent of the provision and uptake of languages (other than English and Welsh) in the UK FE sector.
Launched at a joint meeting of the All-Party Parliamentary Groups for Further Education and Languages (APPG) in the Houses of Parliament, London on 30 January 2023, the project reported on several alarming findings with regard to equality of languages provision. Using a mixed-methods approach, the team undertook a systematic style literature review and conducted a secondary data analysis of existing National Statistics on languages uptake in the sector. To obtain primary data from across all four jurisdictions in the UK, the team designed bespoke online surveys for FE students and staff and conducted in-depth interviews with key stakeholders in each region.
The research demonstrated that language education research in FE is neglected on research agendas; research on languages in the UK has focused almost exclusively on secondary and HE; the voices of language learners and teachers in FE are rarely heard; language learning opportunities are not integrated into core programmes and vocational qualifications.
As reported in The Guardian, Chair of the all-party parliamentary group on further education and lifelong learning Peter Aldous MP, noted that languages "should not be the preserve of those who take an academic route, so more flexibility is needed to ensure students on technical paths can also study a language alongside their vocational training."
Cite as: Collen, I., Henderson, L., Liu, M-C., O'Boyle, A., & Roberts, J. (2023). Languages Provision in UK Further Education. The British Academy.