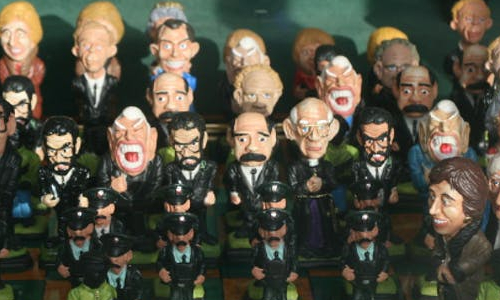 Crescent Arts Centre, Belfast
---
On Good Friday 2018, the Ulster Museum opened its doors, and its collections, to a new commemorative exhibition 'The Troubles and Beyond'. Displayed across hundreds of objects, artefacts, and images, the gallery exhibits the social, political, and cultural influences which defined life and death in Northern Ireland from the civil rights era to today's post-conflict society.
In this episode of 'History in the Making: a masterclass in dialogue', BBC NI's Marie-Louise Muir sat down with William Blair and Karen Logan, the creators of the Ulster Museum's 'The Troubles and Beyond' exhibition, to discuss the historical and curatorial challenges that they encountered as they brought the realities of that past from collection to final exhibition?
This event is part of the larger History in the Making series.