'"The evil that men do live after them": twentieth century British historians and their biographers.'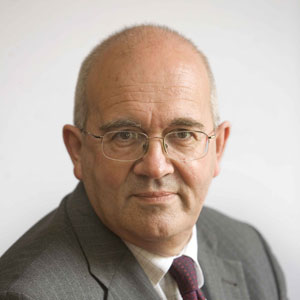 Drinks Reception in Junction, followed by the lecture in Peter Froggatt Centre, Room 0G/007
---
David Hayton's research has covered many aspects of British and Irish history from the Restoration to the middle of the 18th century, with a concentration on political and religious themes. Before coming to Queen's in 1994 he worked for the History of Parliament Trust, editing its volumes on the House of Commons 1690-1715 and in 2019 published a biography of one of the founders of the History, Sir Lewis Namier, which was awarded the Elizabeth Longford Prize for Historical Biography.
He is a Member of the Royal Irish Academy, and of the Irish Manuscripts Commission. He also serves as chair of the editorial/management board of Irish Historical Studies and as a member of the Management Advisory Committee of the Armagh Robinson Library, the committee of the Church of Ireland Historical Society and the committee of the Ulster Society for Irish Historical Studies.
Ongoing projects include an edition of the letters of the Brodrick family, c.1680-1728, the first two volumes of which appeared in 2019 and 2020, and a study of Irish elections 1692-1768, for which he was awarded a Leverhulme Emeritus Fellowship.
Department

School of History, Anthropology, Philosophy and Politics