Hillary Clinton visits shared education campus in Limavady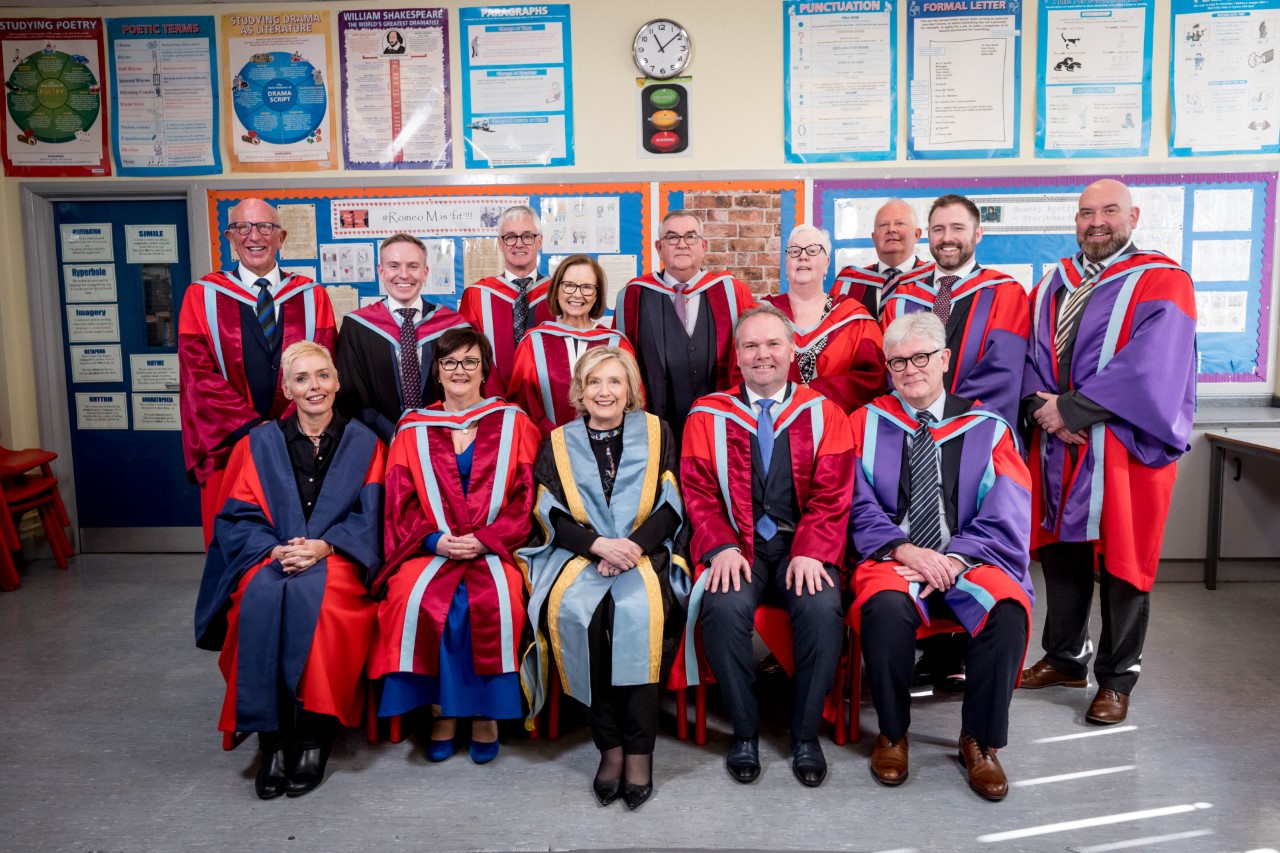 During a visit to Northern Ireland to celebrate 25 years since the signing of the Good Friday/Belfast Agreement, Chancellor of Queen's University Belfast, Secretary Hillary Rodham Clinton visited the shared education campus in Limavady to confer degrees on Principals who were instrumental in developing the shared education partnership that led to the new campus.
She spoke about the importance of shared education and the link between Queen's University's Centre for Shared Education and the collaborating schools, Limavady High School and St Mary's Limavady.
Read more about the visit here.