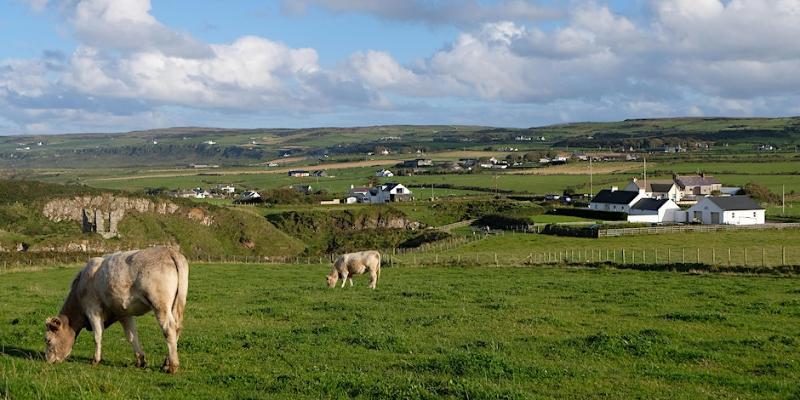 Queen's University Belfast & Online
---
The importance of a Just Transition for avoiding an agriculture versus the environment divide in Ireland.
A SECA seminar with Kieran Harrahill from Ireland's Think-tank for Action on Social Change (TASC)
Just Transition has become a prevalent feature within national and international policy documents focusing on the need to address the social, environmental and economic consequences of climate change. While extractive fossil fuel industries, such as coal mining, have been at the forefront of the application of a Just Transition, one sector that has seen limited focus is agriculture. Agriculture holds an integral position within the socio-economic well-being of many rural regions. In both the Republic of Ireland and Northern Ireland, agriculture has a disproportionately high influence on the creation of greenhouse gas emissions. While changes are needed to agricultural practices to reduce emission creation, applying such measures in a top-down, unjust fashion may result in a backlash against climate policy and increased support for political groups who deny the need for climate action.
This presentation will focus on three areas. It will begin by providing background to Just Transition before discussing its prominence within agriculture internationally and its relevance to the beef sector in the Republic of Ireland. Secondly, it will introduce the idea of the bioeconomy whereby agricultural waste and crops are converted into new products that can reduce society's dependence on fossil fuels. While this concept could support a Just Transition for farmers by creating new income streams in a sustainable fashion, critics of the bioeconomy have argued that it could replicate the power imbalances present in the fossil-based economy. Finally, an overview of the research project The People's Transition led by TASC, the think-tank for action on social change, will be provided. The People's Transition aims to design climate solutions that give local people and communities ownership of the transition to a greener economy and enhance public support for climate action by tackling inequality and raising living standards. This three-year action research project will engage with communities across the island of Ireland.