The institutions at Stormont have been suspended. But that does not mean democracy must be suspended too.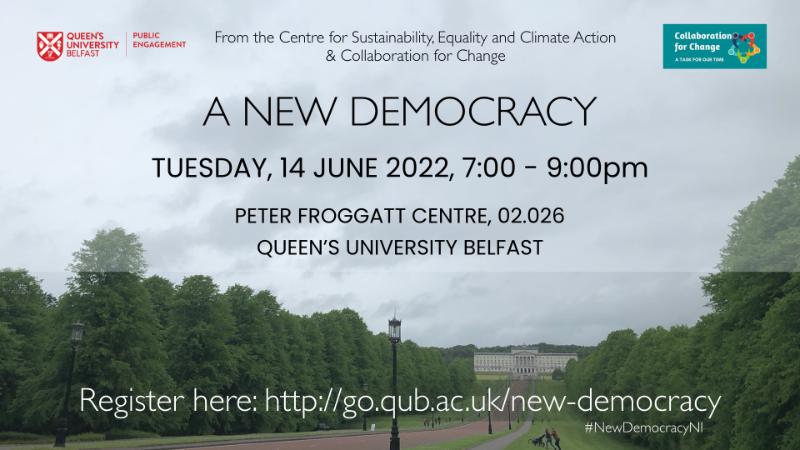 ---
The Centre for Sustainability, Equality and Climate Action at Queen's (SECA), and Collaboration for Change have organised a workshop to bring together those working towards ecological justice, towards economic justice, and towards social justice – the green, the red and the rainbow – to flesh out the political project of a new democracy.
Issues to be discussed include climate action, community wealth building, cooperatives, mutual banking, the trade union movement, and social justice movements – and of course, how they might all contribute to each other.
You are invited to join the network at 7:00 pm on Tuesday, 14 June, in room 02.026, PFC, Queen's University Belfast.
The twin aims are to enhance the already functioning network developed by Collaboration for Change; and to produce a plan of action for the next three to four months – with a view to regrouping to plan the next set of actions thereafter.
Register on Eventbrite to join us!
Please note, the event may be recorded: should there be any issues with this please let us know - jointhecoo@gmail.com.
This has been organised by Maurice Macartney, John Barry and partners from the Collaboration for Change network
#NewDemocracyNI