This event is co-organised by Queen's University Belfast, University of Allahabad and University of British Columbia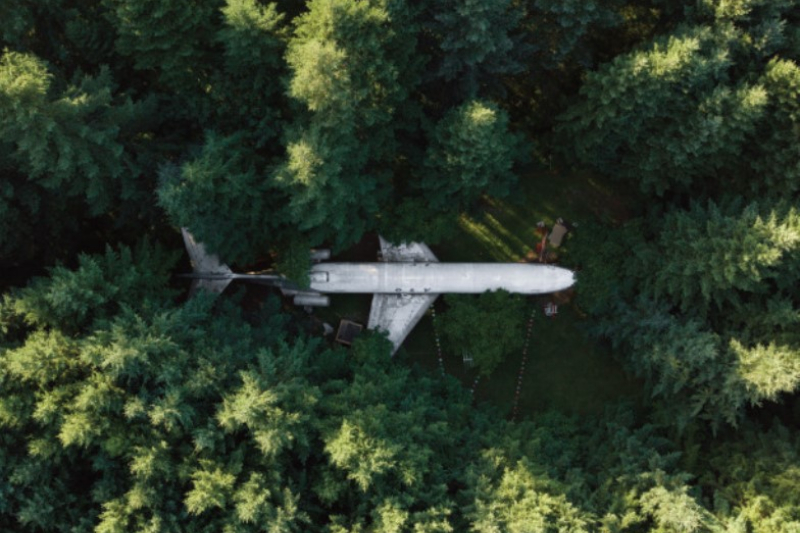 May 20, 2021 - May 21, 2021
---
This conference is co-hosted by the Public Humanities Hub at UBC-Vancouver and the School of History, Anthropology, Philosophy and Politics at Queen's University Belfast, in collaboration with the University of Allahabad. Keynote events and sessions will be held online, and organised according to time zones for Vancouver, Belfast, and Delhi.
Recent disasters that have unevenly affected different populations across the globe remind us once again of the interconnectedness of human and non-human ecologies. In the past year, unstoppable bushfires, devastating floods, powerful hurricanes, and the deadly Coronavirus pandemic have resulted in widespread despair, destitution and death. While many activists, scholars and politicians across the world have called for sustainable, regenerative and life-affirming forms of living to turn this apocalyptic tide, powerful actors have downplayed, or even denied, the disastrous impact of human activities on our planet and lives. Furthermore, they have refused responsibility for the impact of decreasing biodiversity and climate change on human and non-human life.
In numerous cases, state representatives, industry leaders and influential scientists have defended policies that prioritise economic aims and extractivist neoliberal strategies, often at the cost of profound environmental impacts and injustices. In other cases, attempts have been made to align sustainability strategies with capitalist goals, via 'greening business as usual'. Politics have thus turned into polemics around issues of sustainability that have serious consequences for human and non-human agency. One of the bones of contention is the responsibility for present day choices that portend harmful consequences for those living in distance places and times.
The conference aims to explore how we can predict and avoid socio-ecological harm and disasters. How do different social actors and groups frame the issue of 'un/predictability' in their narratives, solutions and practices, and how un/predictable are their intended outcomes? Aiming to discuss the results of ethnographically grounded research, we invite papers that address the following key questions:
· To what extent are specific climate and ecological disasters un/predictable?
· What are the implications of this un/predictability for human and non-human agency?
· How do specific discourses of socio-ecological un/predictability underpin competing narratives around (hyper)modernity, (over)consumption, climate change and sustainability?
· How have states, industries, environmental activists and artists used visual and other means to propagate and embody ecology-focused visions of the (un/predictable) future?
· To what extent are their own campaigns un/predictable?
· How are we to think, feel and act in an increasingly turbulent planet and associated socio ecological contexts?
· Is predictability a solution for reducing all vulnerabilities?
· Does un/predictability call for pre/caution or risk-taking and innovation? Both? Or something else?
We welcome contributions that focus on case studies around the world. Relevant topics include, for example, capitalist ideologies of linear growth, human-centric ontologies of rational control, concrete actions against climate change and global warming, specific campaigns to stop the declining biodiversity, policies to protect ecological heritage and create seedbanks, and discussions about corporate greed and toxic waste. We encourage participants to explore both the prospects for political agency, and the incipient double-binds embedded in the strategic choices of activism. For example, how do on-line forums that aim to by-pass censorship and destabilise dominant stories, mobilise public sentiment and dissent, and enhance the prospects for democratic participation in environmental decision-making? And what are the limits and vulnerabilities inherent in the modalities of expression we choose?
We also invite critical discussions of how ecology-centred visions of the future are visualized through various activities and media: corporate advertisement, official governmental television and poster campaigns, photo- and video-activism, visual art productions, and public performances that use visual strategies such as banners, costumes, and symbolic practices. To enrich this particular conference focus on visualisation, we also welcome visual contributions by artists.
Finally, if traditional ethnographic methods aimed at exploring such social action are currently made problematic by the uncertain risks and strictures of the pandemic, how can we address the unpredictability of our own research contexts, as the apparent urgency of the questions we study, and political mobilisation around them, continues to escalate?
The conference is organised by:
Prof John Barry (Professor in Politics, Queen's University Belfast, UK)
Dr Maruška Svašek (Reader in Anthropology, Queen's University Belfast, UK)
Dr Prashant Khattri (Assistant Professor of Anthropology, Department of Anthropology, University of Allahabad, India, and Charles Wallace Fellow, Queens University Belfast, UK)
Dr Tracey Heatherington (Associate Professor of Anthropology, Department of Anthropology, University of British Columbia, Canada)